Derek Hough Recalls Hair-Raising Incident with Jennifer Lopez: How It Strengthened Their Friendship
Derek, a 38-year-old judge on 'Dancing with the Stars,' feared he had jeopardized his friendship with the pop icon, Jennifer Lopez, 54, during a lively night in Las Vegas. The incident took place several years ago when he visited her during her 'All I Have' residency at Planet Hollywood's Zappos Theater.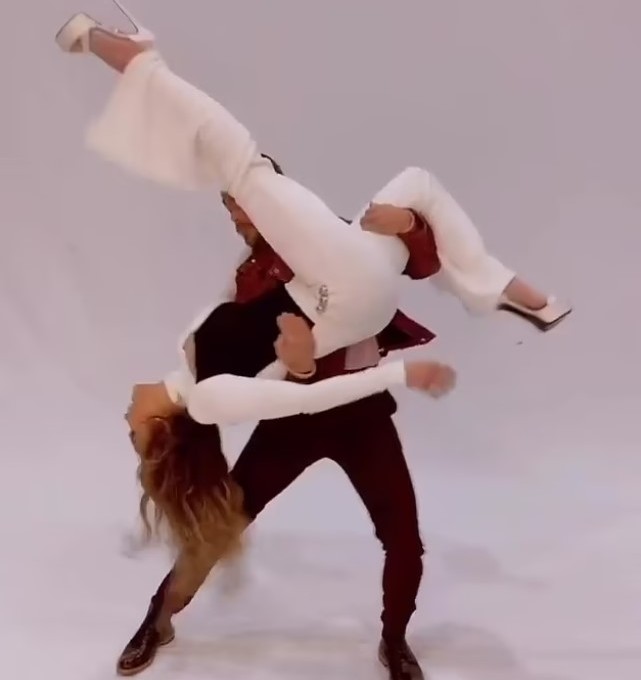 As he vividly described the event, Derek explained how they were dancing to a live band, soaked in sweat, and enjoying themselves. All seemed perfect until the moment he dipped JLo, and things took an unexpected turn.

In Derek's words: "We're dancing, and we're having a good night. We're sweating. The live band's playing. It's steamy, it's going great. This was several years ago. And I dip her and... I step on her hair, and I pull her back up, but her hair didn't come back up."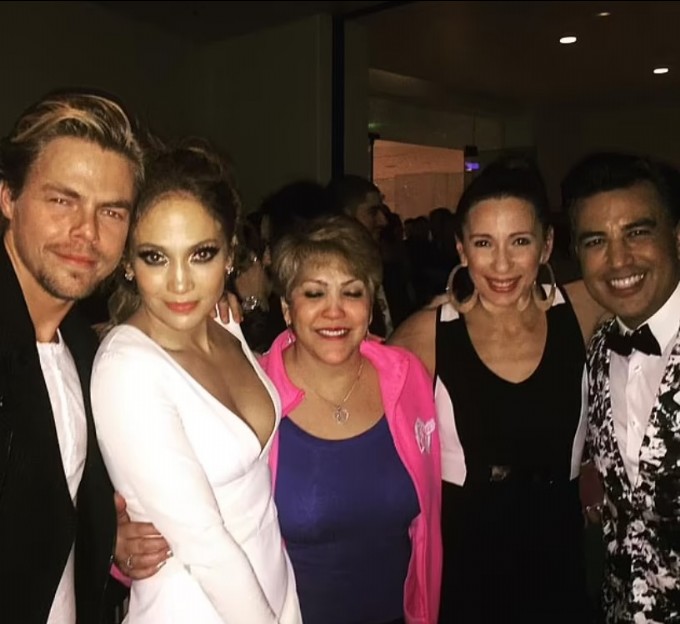 Jennifer, the multi-talented singer and actress, displayed her remarkable composure, not letting the incident disrupt the dance. In a quick and skillful move, she managed to retrieve the dislodged hairpiece during a squat turn, an impressive feat that left Derek in awe.

Later that night, the two had a lighthearted confrontation about the hairpiece. In Derek's humorous retelling, Jennifer asked him, "Derek, do you know what you did?" To which he, in a light-hearted response, said, "Show you the time of your life, what's up?" However, Jennifer made it clear, "No, you pulled out my hair!"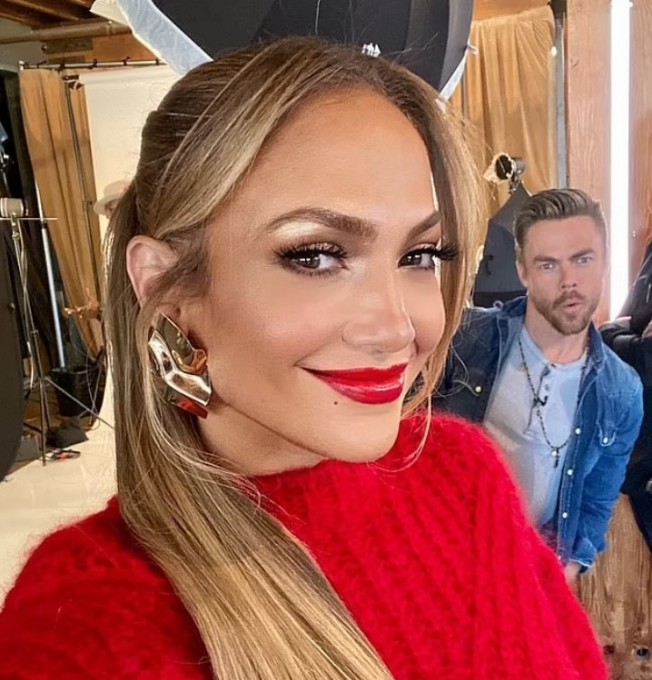 Derek initially feared that the incident had harmed their friendship. But to his relief, Jennifer, the queen of resilience, demonstrated her graciousness. The very next day, she offered him a project, which turned out to be the reality competition 'World of Dance.' The deal for Derek to join Jennifer and Ne-Yo as a judge was finalized in November 2016, cementing their professional collaboration and friendship.

'World of Dance' went on to air for four seasons from 2017 until its cancellation in 2021. The show celebrated dance talent from around the world and was a testament to Jennifer and Derek's shared passion for the art form.

Derek also shared his joy about his August 26 wedding to fellow dancer Hayley Erbert, a magical ceremony in Monterey County with 106 guests. He recounted the fun-filled event and their unforgettable honeymoon in Italy, which included visits to Rome, Tuscany, and the ancient city of Matera.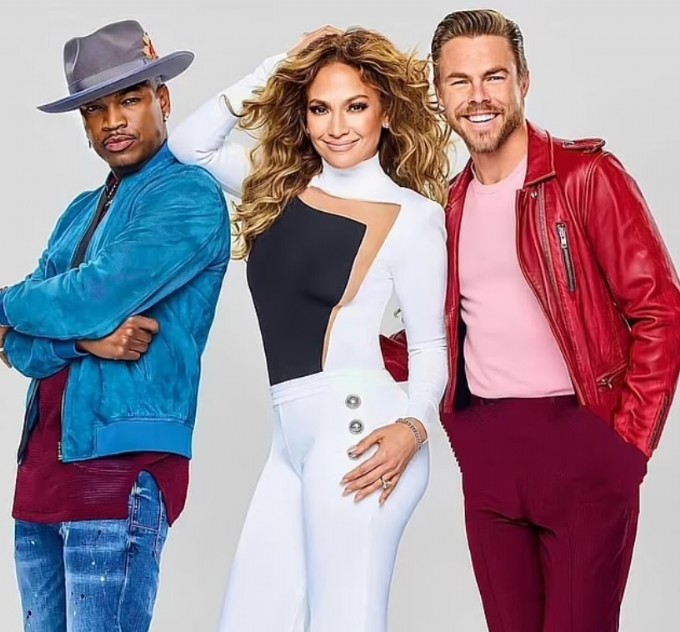 The couple has resumed their 'Derek Hough: Symphony of Dance' tour, with their next performance scheduled for Thursday at the DeVos Performance Hall in Grand Rapids, MI. Additionally, Derek continues to share his dance expertise as a judge on the 32nd season of 'Dancing with the Stars,' which airs on ABC and Disney+ on Tuesdays.

Derek Hough's accidental hairpiece incident with Jennifer Lopez not only adds to their memorable moments but also serves as a testament to the enduring strength of their friendship, both personally and professionally.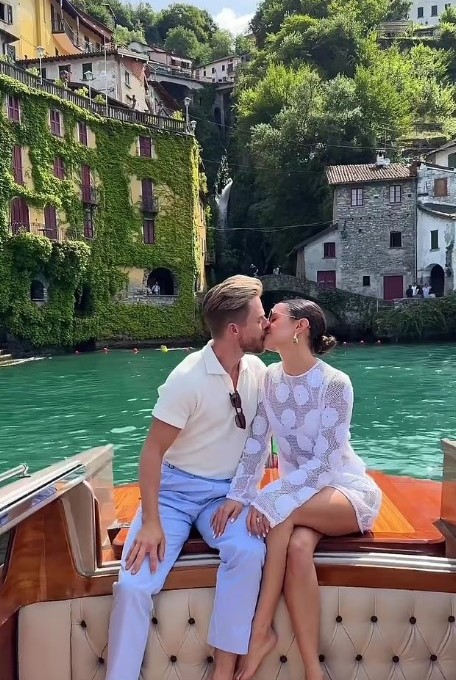 Derek Hough Tour 2023 Cities: Grand Rapids, MI (DeVos Performance Hall).
Windsor, ON (The Colosseum at Caesars Windsor)
Rama, ON (Casino Rama ResortMinneapolis, MN (State Theatre)
Akron, OH (Akron Civic Theatre)
Indianapolis, IN (Murat Theatre at Old National Centre)
St. Louis, MO (Stifel Theatre)
Nashville, TN (Grand Ole Opry House)
Albany, NY (Palace Theatre)
Detroit, MI (Detroit Opera House)
Waterloo, NY (The Vine Theater at Del Lago Resort & Casino)
Uncasville, CT (Mohegan Sun Arena)
Pittsburgh, PA (Benedum Center)
New York, NY (Beacon Theatre)
Morristown, NJ (Mayo Performing Arts Center)
Atlantic City, NJ (Caesars Atlantic City)
Reading, PA (The Santander Performing Arts Center)
Brookville, NY (Tilles Center Concert Hall)
National Harbor, MD (The Theater at MGM National Harbor)
Virginia Beach, VA (Sandler Center for the Performing Arts)
Sarasota, FL (Van Wezel Performing Arts Center)
Derek Hough Net Worth: As of my last knowledge updat in September 2021, Derek Hough's estimated net worth was around $8 million. However, net worth figures can change over time due to new projects, investments, and other financial factors. You may want to check the latest sources for the most current information on his net worth.
Derek Hough Instagram: Derek Hough is active on Instagram, where he shares updates about his dance projects, personal life, and various ventures. His Instagram account provides fans with insights into his career and interests.
Derek Hough Tour Dancers: In his "Derek Hough: Symphony of Dance" tour, Derek Hough performs alongside a group of talented dancers. These dancers are carefully selected to complement Derek's dance style and create captivating performances during the tour.
Derek Hough Wedding: Derek Hough's wedding took place on August 26, 2023, and it was a special and magical ceremony with 106 guests in attendance. The wedding was held in Monterey County, California, and marked a significant milestone in Derek Hough's personal life.
Derek Hough Ex-Wife: As of my last knowledge updat in September 2021, Derek Hough was not known to have an ex-wife. However, he has been in previous relationships, including with fellow dancers and celebrities.
Derek Hough Wife: Derek Hough is married to Hayley Erbert. They tied the knot on August 26, 2023, in a beautiful ceremony in Monterey County. Hayley Erbert is a fellow dancer and a talented performer who has been in a relationship with Derek Hough for several years before their marriage.