Dua Lipa Flaunts Edgy Look with Black Lace Bralette in Plunging Velvet Leotard During Night Out, Addresses Lizzo Controversy
The pop star was photographed embracing her carefree spirit during her latest getaway, making a bold fashion statement in a black velvet leotard paired with a black lace bralette.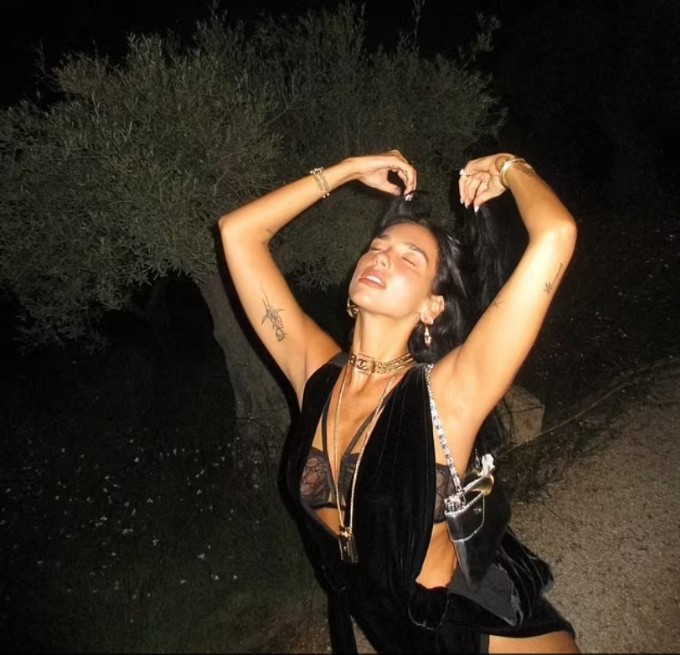 The 28-year-old "Dance The Night" singer confidently displayed her enviable figure in the daring ensemble, combining the plunging leotard with delicate lace lingerie underneath. Adding a touch of glamour, she accessorized with a gold Chanel choker, chains, earrings, and bracelets. A glitzy silver bag completed her chic look.
These new snapshots emerge following Dua Lipa's appearance on the cover of Vogue magazine, where she challenges societal judgments and the practice of "slut-shaming." The songstress has been vocal about supporting women's autonomy in their choices.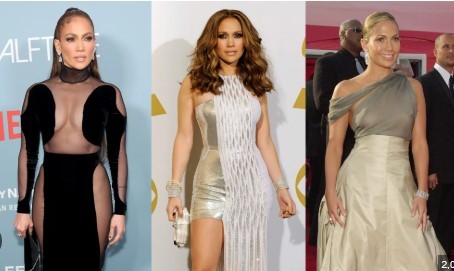 Previously, Dua Lipa garnered attention for her night out with Lizzo, which drew criticism. In a recent Vogue interview, she defended the decision to visit a strip club with Lizzo, emphasizing the importance of respecting women's choices. Dua emphasized that modern women are often subjected to unwarranted scrutiny and that it's essential to consider individuals' experiences before passing judgment.
Lizzo, who is currently facing legal challenges, has been accused of sexual and racial harassment by three former backup dancers. The lawsuit alleges inappropriate behavior and creating a hostile work environment. Lizzo has vehemently denied the allegations.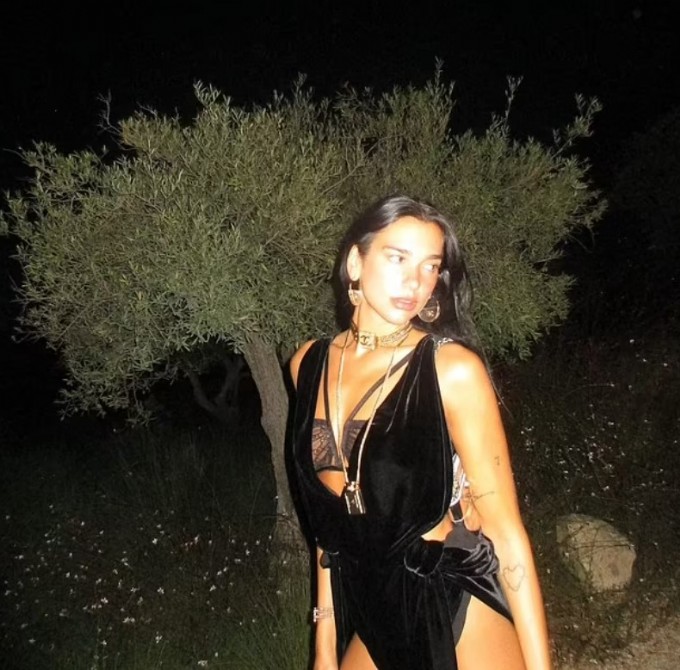 The versatile artist also expressed her thoughts on the #MeToo movement, noting that while there has been progress, women still face challenges and concerns when navigating public spaces.
Reflecting on her teenage years, Dua shared her own experience with insecurities, recalling a time when she chose to leave a modeling job rather than tolerate body shaming. She recognized the impact of societal pressure and how it affects young individuals, particularly due to the prevalence of social media and the pursuit of an ideal image.
Despite her daring fashion choices, Dua Lipa revealed that her family, including her modern grandparents, is supportive and proud of her evolution as an artist. As for her personal life, the singer, who is currently dating Romain Gavras, expressed her focus on her career and upcoming album, indicating that parenthood isn't a priority at the moment.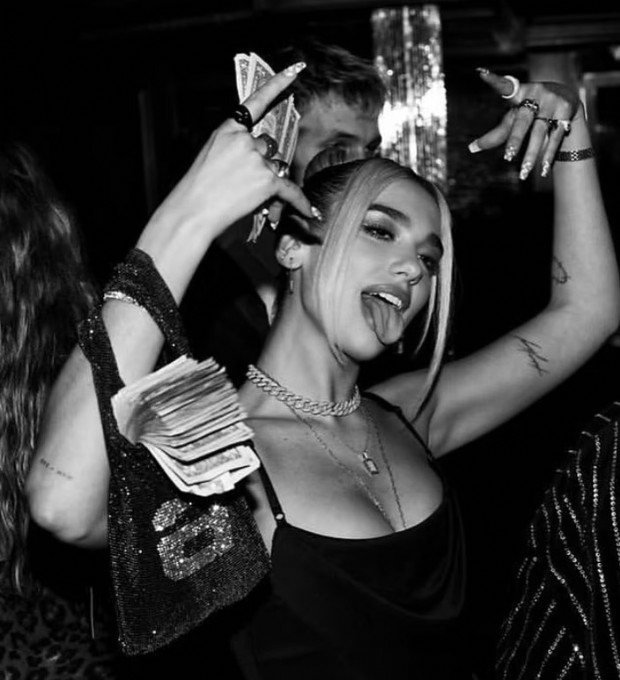 In her interview, Dua Lipa highlighted the importance of women setting their own pace and not feeling guilty for prioritizing themselves. She remains dedicated to her music and is determined to make the most of her youth before considering other milestones.