Dua Lipa Takes Control of Her Destiny: A Strategic Move Towards Billionaire Status
The 28-year-old singer, renowned for chart-topping hits like "Don't Start Now" and "Levitating," recently severed ties with her former management company, TaP, marking a pivotal moment in her pursuit of financial independence and creative control.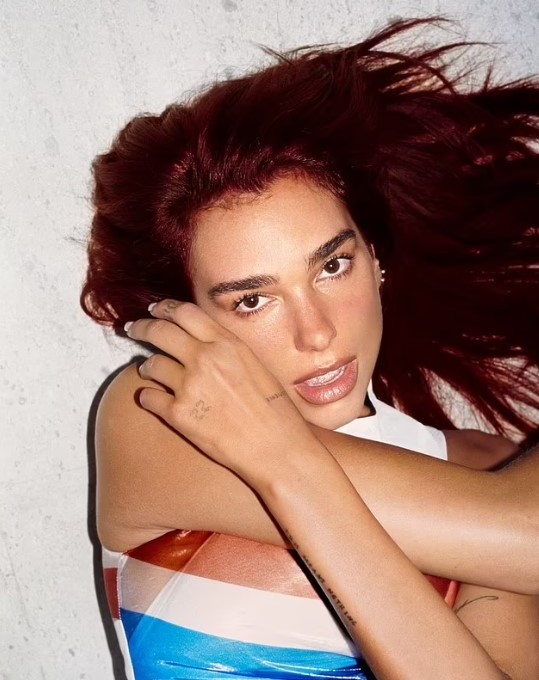 But Dua Lipa's ambitions extend beyond chart success. The songstress, not content with merely being a master of infectious pop tunes, has made a strategic business move that could potentially propel her into the billionaire stratosphere. Teaming up with her businessman father, Dukagjin (affectionately known as Dugi), the duo has founded Radical 22 Publishing Limited, a company aimed at overseeing all of Dua Lipa's commercial assets. This venture comes hot on the heels of her announcement that she had officially cut ties with TaP, signifying a turning point in her career trajectory.
Dugi, known for his hands-on approach to business, is poised to play a crucial role in his daughter's ascent to financial heights. The duo's collaboration has stirred industry comparisons to the partnership dynamics between Taylor Swift and Scooter Braun. However, insiders assure that, while firm in his approach, Dugi's priority remains safeguarding his daughter's best interests.
The strategic maneuvering involves Dua Lipa taking ownership of her publishing catalogue, a move reminiscent of Taylor Swift's highly publicized battle to regain control of her master recordings. This strategic shift is not merely a financial move but also a statement about autonomy and agency. The source close to the singer highlighted, "Essentially, the move also has echoes of Taylor Swift — a huge female pop star rewriting the narrative and making money on her own terms. By the time she's 40, Dua could be a billionaire."
This week, Dua Lipa found herself in prestigious company as she was mentioned alongside British music heavyweights Harry Styles and Ed Sheeran. Together, they contributed to the UK music export, raking in an impressive £4 billion in 2022. Dua Lipa's previous deal with TaP involved surrendering around 20 percent of her income. However, with her father's guidance, she is now poised to retain a more significant portion of her hard-earned income.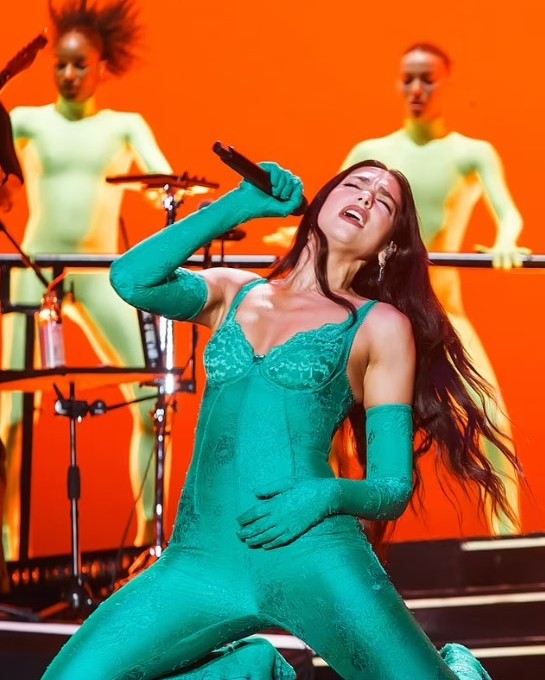 The shift in management dynamics hasn't been without its share of changes. TaP, acknowledging the singer's desire for autonomy, sold back the rights to her songs, bidding her farewell on her journey ahead. Dua Lipa initially signed with TaP in 2013 when executive Ben Mawson spotted her in a London cocktail bar. The decision to part ways with the firm in February 2022 marked a crucial juncture in her career, as she transitioned into the management of her father, Dugi.
As Dua Lipa prepares to dropp her latest single, "Houdini," this Thursday, her return to the music scene is eagerly anticipated. In a delightful and spontaneous move, she recently surprised an unsuspecting passerby in London, offering an exclusive preview of her upcoming single. Alongside radio presenter Greg James, the duo engaged in a playful interaction outside the BBC studios. Disguised with newspapers featuring eye holes, they selected a fortunate individual and shared the excitement of the new music with colorful fanfare, leaving both the lucky listener and the artists in fits of laughter.
Dua Lipa's strategic moves showcase not only her musical prowess but also her determination to navigate the industry on her terms. With her father by her side and full ownership of her creative output, she is poised for a future that transcends the conventional boundaries of pop stardom. As she sets her sights on potential billionaire status, Dua Lipa is not just making music; she's crafting her legacy in a way that empowers artists to take control of their destiny in an ever-evolving music landscape.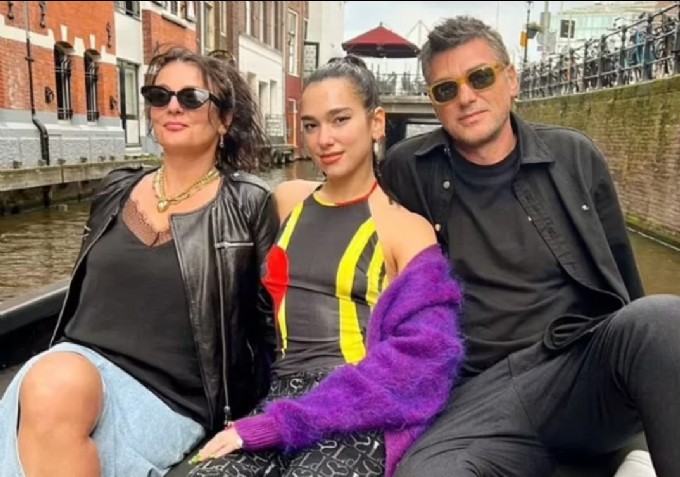 What language does Dua Lipa speak?
Dua Lipa speaks English, Albanian, and Serbo-Croatian. She was born in London to Kosovar Albanian parents, and she moved to Kosovo with her family when she was 11 years old. She returned to London when she was 15 to pursue a career in music.
Is Dua Lipa touring in 2023?
Yes, Dua Lipa is touring in 2023. Her Future Nostalgia Tour is scheduled to begin on April 26 in Denver, Colorado, and end on September 16 in London, England. You can find the full tour schedule on her website: https://www.ticketmaster.com/dua-lipa-tickets/artist/2179476
Does Dua Lipa have a brother?
Yes, Dua Lipa has a brother named Gjin Lipa. He is two years older than her. He is a photographer and director.
Who writes Dua Lipa songs?
Dua Lipa writes her own songs, but she also collaborates with other songwriters. Some of the songwriters she has worked with include:
Sarah Hudson
Justin Tranter
Greg Kurstin
Diplo
Martin Garrix
Calvin Harris
Elton John
Dua Lipa new song
Dua Lipa released her third studio album, "Future Nostalgia", in 2020. The album was a critical and commercial success, and it spawned several hit singles, including "Don't Start Now", "Levitating", and "Break My Heart".
In 2023, Dua Lipa released a new song called "About Damn Time". The song is a disco-inspired dance track that is expected to be a summer hit.
Dua Lipa real name
Dua Lipa's real name is Dua Lipa.
Dua Lipa age
Dua Lipa was born on August 22, 1995. She is 28 years old.
How old is dua lipa daughter
Dua Lipa does not have a daughter. She is not married and has not had any children.
Dua Lipa - levitating
"Levitating" is a song by Dua Lipa from her third studio album, "Future Nostalgia". The song was released in October 2020 and was a critical and commercial success. It reached number one on the Billboard Hot 100 chart in the United States and was certified diamond by the Recording Industry Association of America (RIAA).
Dua Lipa boyfriends
Dua Lipa has been linked to several people, including musician Isaac Carew, model Anwar Hadid, and actor Paul Mescal. She is currently dating musician Anwar Hadid.
Dua Lipa instagram
Dua Lipa's Instagram account is @dualipa. She has over 89 million followers on the platform. She uses her Instagram account to share photos of her work, her life, and her fashion.