Dua Lipa turns heads in a stunning purple swimsuit as she poses for Versace alongside a vintage Cadillac
Lipa, standing next to a cotton candy pink Cadillac, exuded confidence in a skimpy string bikini that accentuated her enviable figure. Fans praised the shots as "stunning" and "really sexy."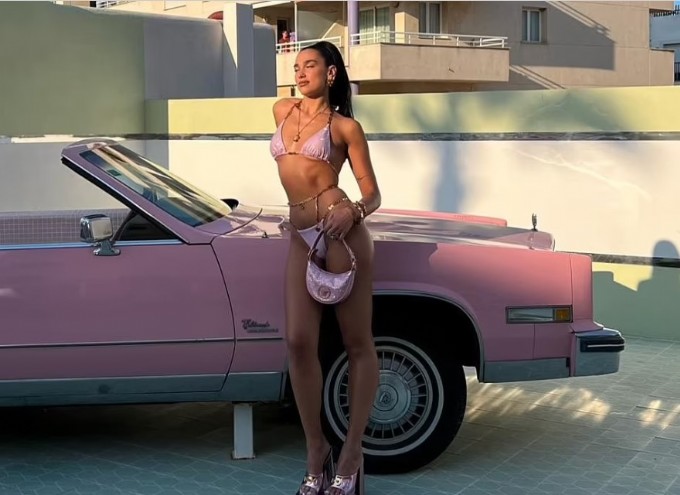 The 27-year-old pop star shared the images on Instagram, announcing the upcoming "La Vacanza" collection co-designed by herself and Donatella Versace. Lipa accessorized her look with multiple necklaces, a belly chain, and bracelets, adding a touch of decadence to the ensemble. This collaboration marks another milestone in Lipa's relationship with the renowned Italian fashion house, as she has previously worn Versace on various occasions.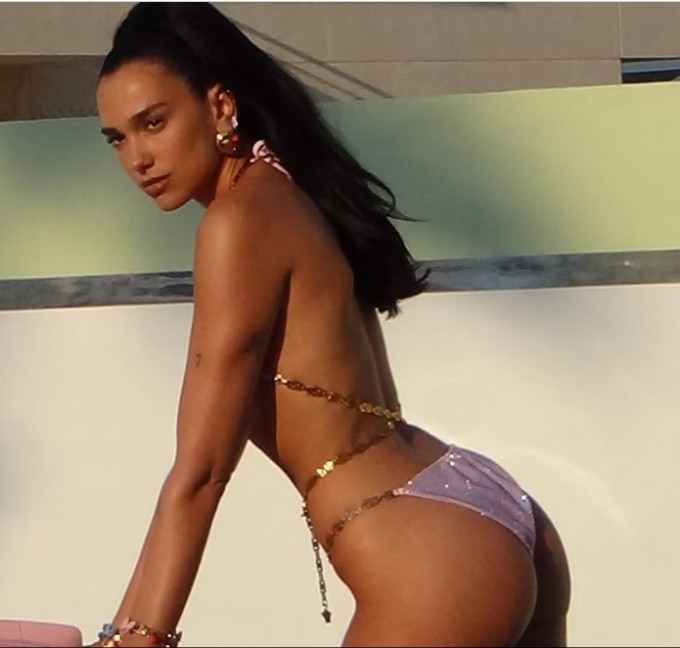 In other news, Lipa recently had a copyright infringement case dismissed regarding her hit song "Levitating." Artikal Sound System, a reggae band, claimed that Lipa's song copied their 2017 single "Live Your Life." However, the US District Judge ruled that there was no evidence to prove Lipa and her team had access to the band's song. While the band has the option to file a new lawsuit, their attorney has stated that they are considering their next steps.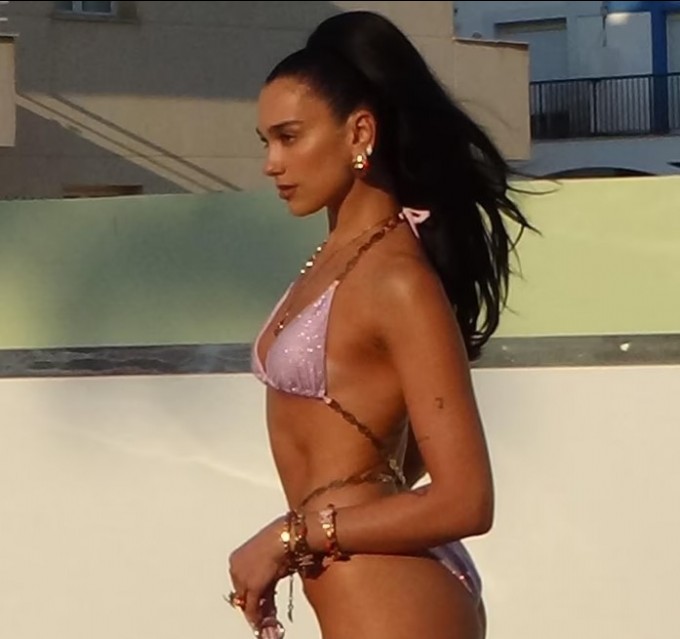 Additionally, Lipa has been vocal about her disappointment with the UK government's rhetoric towards Albanian migrants. As the daughter of Kosovan-Albanian parents, she criticized the "small-minded" comments made by ministers regarding immigration. Lipa emphasized the importance of empathy and understanding the reasons behind people leaving their countries.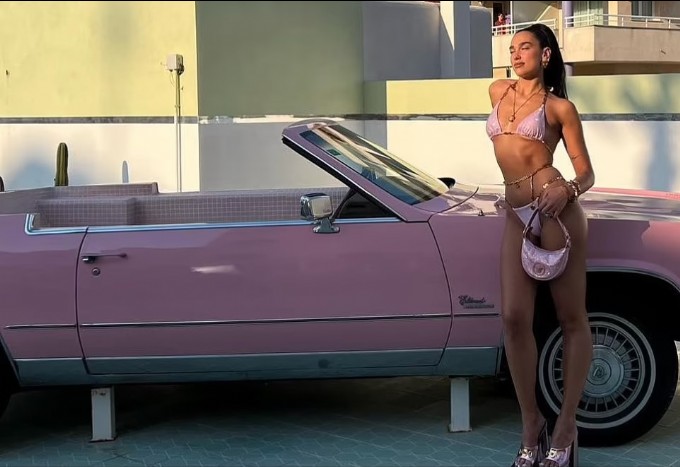 While Lipa is passionate about political issues, she is cautious about aligning herself with specific politicians, noting that she has learned that even those she believed to be good let her down. In a different endeavor, Lipa launched a book club on her Service95 platform, which has received a positive response. She expressed her joy in inspiring young people to read, acknowledging the declining trend in reading due to the dominance of social media.
As Dua Lipa continues to make waves in both the music and fashion industries, her latest swimsuit collaboration with Versace showcases her creative range and influence in the world of style.