Dua Lipa Turns Heads in Sheer Chainmail Gown at Star-Studded Barbie Movie Premiere in LA
The 27-year-old chart-topping singer, who recently embraced the Barbiecore trend during her Greece vacation, plays the role of Mermaid Barbie in Greta Gerwig's upcoming film.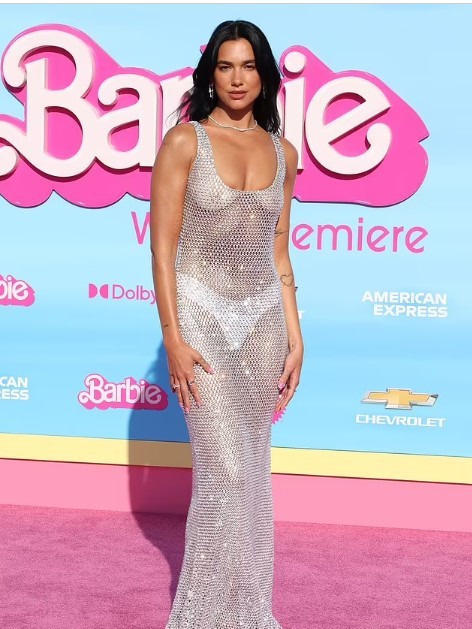 Joining fellow cast members at the Shrine Auditorium, Lipa showcased her confidence on the glitzy pink carpet. Her sleeveless gown, made entirely of sparkling chainmail, revealed her decision to go braless and wear only white underwear underneath. The dress featured a plunging neckline and a low-cut back, which she flaunted while striking poses away from the cameras.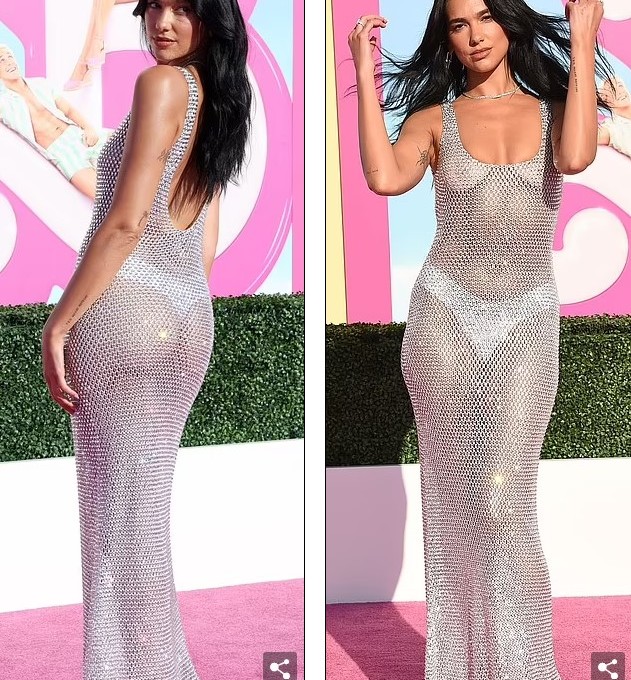 Completing her dazzling ensemble, Lipa wore closed-toed silver heels, their shine partially hidden by the gown's long hem. She accessorized with dangly silver earrings, a sparkling rhinestone necklace, and silver rings that complemented her outfit's color scheme. Her dark locks were styled in a middle parting, cascading in effortless waves down her shoulders.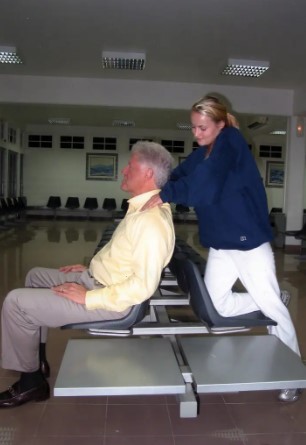 For makeup, the Grammy winner opted for a glamorous look, enhancing her lashes with mascara and adding warm blush and contour to accentuate her cheekbones. To finish off her appearance, Lipa chose a darker nude-colored matte tint for her lips.
Under the blazing summer sun, Lipa confidently strutted along the pink carpet, striking her favorite poses before capturing memorable snaps in front of a pastel pink convertible. In addition to her cameo appearance as Mermaid Barbie in the fantasy comedy, slated for release on July 21, Lipa also contributed a catchy track titled "Dance The Night" to the Barbie movie soundtrack. The lead single dropped on May 25 and features other renowned artists such as Ava Max, Ice Spice, Lizzo, Nicki Minaj, Billie Eilish, and even Ryan Gosling, who plays Ken in the live-action film, with a song titled "I'm Just Ken."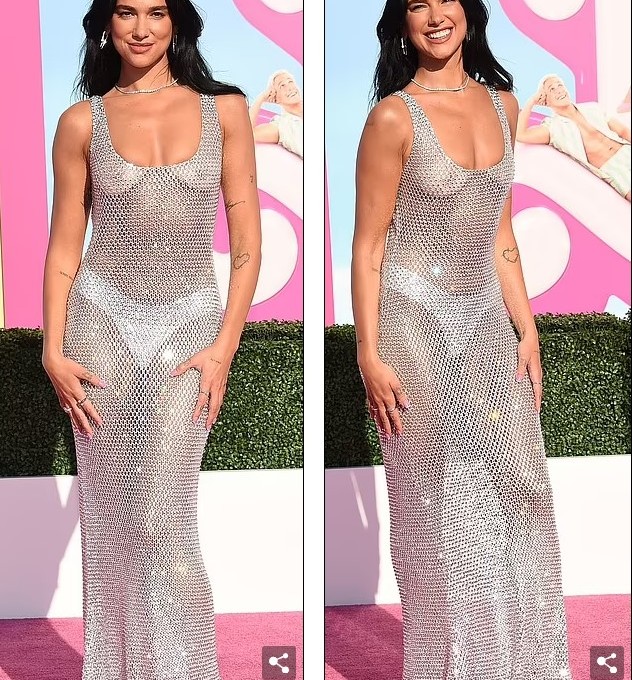 Margot Robbie, who portrays the iconic Barbie, has been busy with a global press tour alongside her castmates, visiting countries like Australia, South Korea, and Mexico. Greta Gerwig, known for directing acclaimed films like "Little Women" (2019) and "Lady Bird" (2017), directed the fantasy comedy and co-wrote the screenplay with Noah Baumbach. The movie showcases not only Margot, Ryan Gosling, and Dua Lipa but also America Ferrera, Will Ferrell, Issa Rae, Hari Nef, and Simu Liu, representing various versions of Barbie and Ken dolls. The film is narrated by renowned actress Helen Mirren.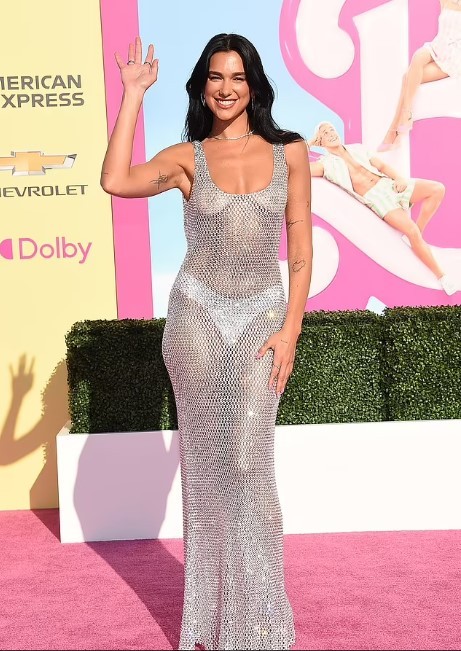 The movie, with a budget of $100 million, follows Barbie and Ken as they venture into the real world to discover the true meaning of happiness. Filming commenced in 2022 at Warner Bros. Studios in England, with some exterior shots captured in Los Angeles, including Venice Beach.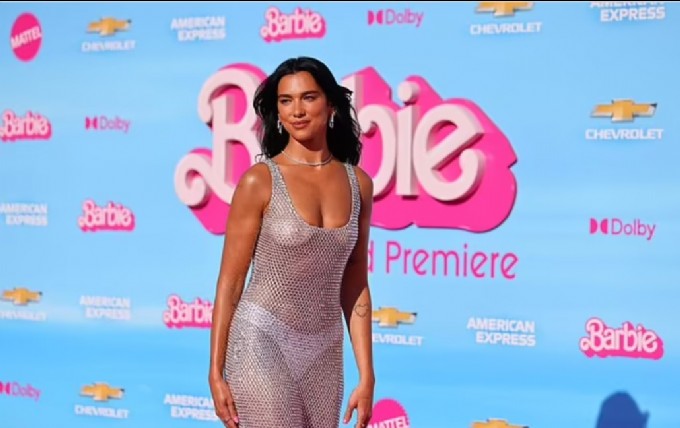 In a recent interview with Rolling Stone, Greta Gerwig disclosed that Margot Robbie had felt self-conscious during the Venice Beach scene, where they filmed in neon rollerblading outfits. Gerwig explained that people would approach Ryan Gosling, high-fiving him and praising his appearance, while just staring at Margot without saying anything. Gerwig aimed to protect Margot, but the scene required her to feel exposed, both as a celebrity and as a woman. The premiere of Barbie coincides with the release of Christopher Nolan's historical epic drama, "Oppenheimer," on July 21.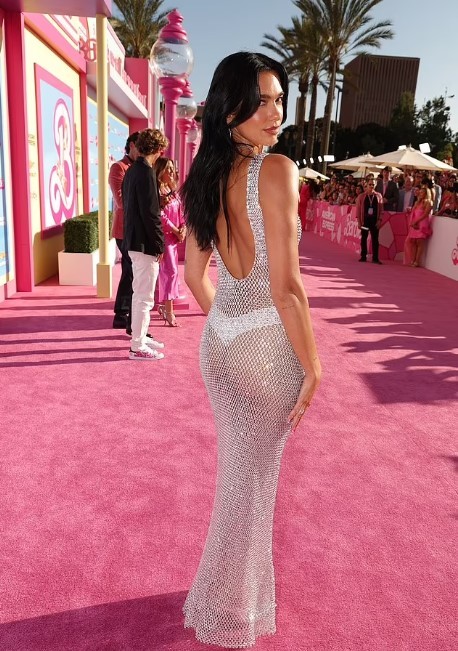 Dua Lipa's striking appearance at the Barbie premiere follows her recent fan shock as eagle-eyed observers spotted what they deemed an "X-rated detail" in a bathroom selfie she posted. In the photo, Lipa stood in front of a mirror, lifting her oversized green T-shirt slightly with her hand. Behind her was a shower with steamy glass doors that appeared to have handprints on them, sparking speculation among some fans that the marks were left by Lipa and her boyfriend, Romain Gavras.