Elsa Hosk Stuns in Revealing Sheer Dress at amfAR Gala in Cannes
The 34-year-old beauty captivated onlookers in a white off-the-shoulder gown that left little to the imaginationElsa showcased her incredible figure in the racy ensemble, featuring a sheer long-sleeved design with a large cutout, revealing her midriff. The dress also boasted ruched detailing on the skirt and a striking front split that showcased her toned legs. Completing her glamorous look, she wore coordinated heels and accessorized with dazzling silver earrings.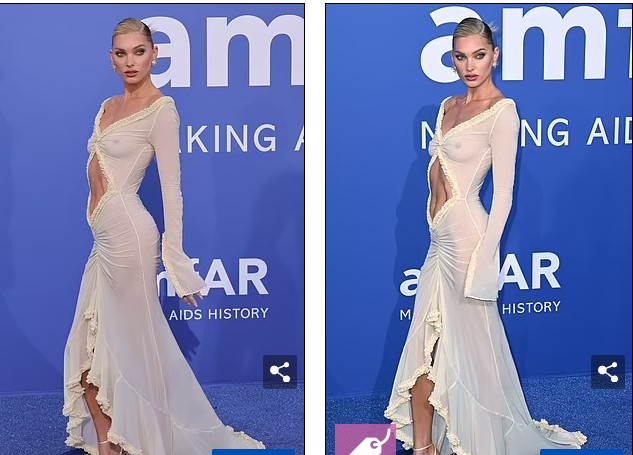 The amfAR Gala Cannes is renowned for being the hottest party during the annual Cannes Film Festival and serves as a fundraiser for AIDS and HIV research and awareness. Hosted by Queen Latifah, the star-studded event featured musical performances by Halsey, Adam Lambert, Bebe Rexha, and Gladys Knight. Guests enjoyed the finest spirits, including Clase Azul Gold and Reposado tequila, while supporting a noble cause.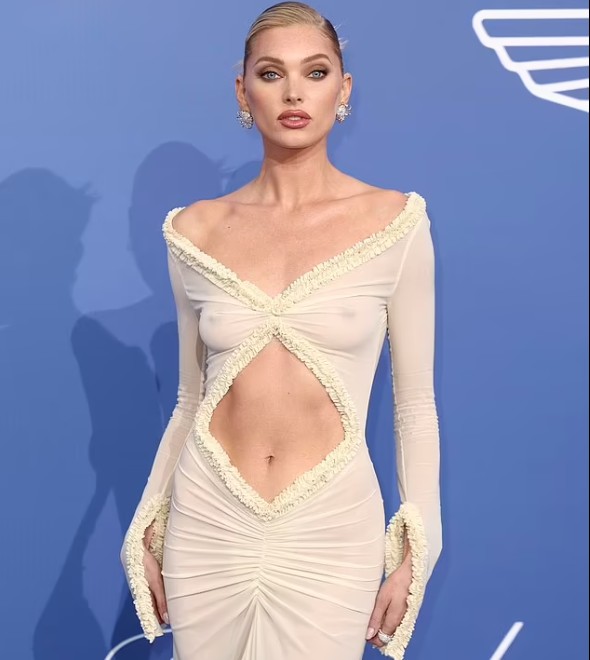 The gala also included a fashion show curated by Carine Roitfeld and a fundraising auction led by Simon de Pury. Notable auction items included a specially created artwork by Cecily Brown for amfAR and a signed 2016 Damien Hirst piece featuring Leonardo DiCaprio. Aston Martin sponsored the event and auctioned off the Launch Edition of their new DB12 sportscar for a staggering $1.6 million, making it the highest bid of the night.
amfAR, The Foundation for AIDS Research, is a leading nonprofit organization dedicated to AIDS research, HIV prevention, treatment education, and advocacy. Founded in 1983, the foundation has made significant contributions to HIV research and has invested over $617 million in programs and grants worldwide. The amfAR Gala Cannes has played a crucial role in raising funds, accumulating over $245 million to support lifesaving AIDS research.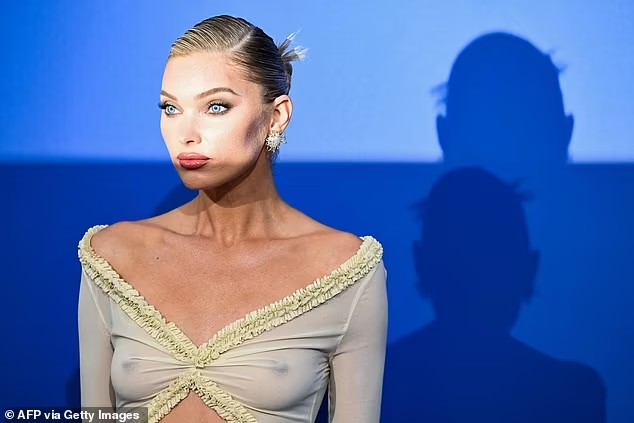 Through their efforts, amfAR has made significant advancements in antiretroviral drugs and the prevention of mother-to-child transmission of HIV. Their ultimate goal is to find a cure for HIV, and the success of the gala has brought them closer to achieving this milestone.
Elsa Hosk's stunning appearance at the amfAR Gala not only showcased her beauty and style but also contributed to raising awareness and support for vital AIDS research.
What is AIDs and HIV?
What is AIDS?
AIDS stands for acquired immunodeficiency syndrome.
It is a disease in which the body's immune system breaks down and is unable to fight off infections, known as 'opportunistic infections,' and other illnesses that take advantage of a weakened immune system.
What is HIV?
HIV stands for human immunodeficiency virus.
It is the virus that causes AIDS. A member of a group of viruses called retroviruses, HIV infects human cells and uses the energy and nutrients provided by those cells to grow and reproduce.
Source: amfaR