Emily Blunt Reveals Role-Rejecting Words in Scripts: No to 'Strong Female Lead'
Emily Blunt, the renowned actress known for her roles in blockbuster movies like The Devil Wears Prada and A Quiet Place, has shed light on her selective process for choosing roles, unveiling that she immediately rejects scripts containing three particular words. The 40-year-old actress, speaking to The Telegraph in 2022, explained her unique criteria for script selection and the specific terms that are an instant red flag.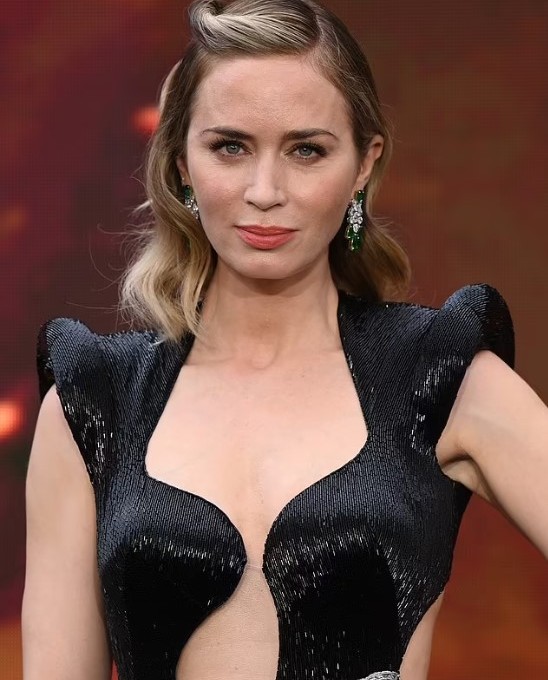 Emily Blunt has been a part of numerous major Hollywood films and has established herself as a versatile and talented actress. However, she has a strong aversion to roles described as a "strong female lead." According to her, these three words in a script are enough to make her lose interest and reject the role outright. She shared her perspective on such roles, saying, "It's the worst thing ever when you open a script and read the words 'strong female lead.' That makes me roll my eyes - I'm already out. I'm bored. Those roles are written as incredibly stoic, you spend the whole time acting tough and saying tough things."
During the interview, Emily expressed her preference for playing characters with depth and complexity, those with a "secret" to reveal. She values roles that allow her to explore different facets of a character rather than conforming to the stereotypical "strong female lead" archetype.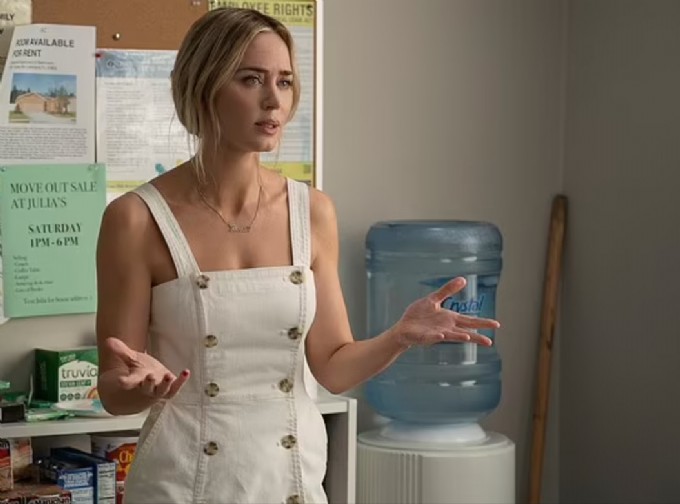 Emily Blunt's filmography includes a wide range of roles, from her sassy assistant character in The Devil Wears Prada to her portrayal of an FBI agent in Sicario and a survival trainer in Edge of Tomorrow. She recently achieved success with her role as Kitty Oppenheimer in the biopic Oppenheimer, which focused on the life of J. Robert Oppenheimer, the leader of the team responsible for developing the world's first atomic bomb. She also starred in Pain Hustlers alongside Chris Evans, Andy Garcia, and Catherine O'Hara, and completed filming for The Fall Guy, a movie adaptation of the 1980s TV series, in which she starred alongside Ryan Gosling.
These recent comments from Emily Blunt come after she addressed gender inequality in the film industry. She highlighted the pressure on women to be "warm and likeable," while men are not held to the same standard. Blunt emphasized that women can be considered "too ambitious or emotional" when they express their opinions, in contrast to men who often face fewer expectations related to their likability.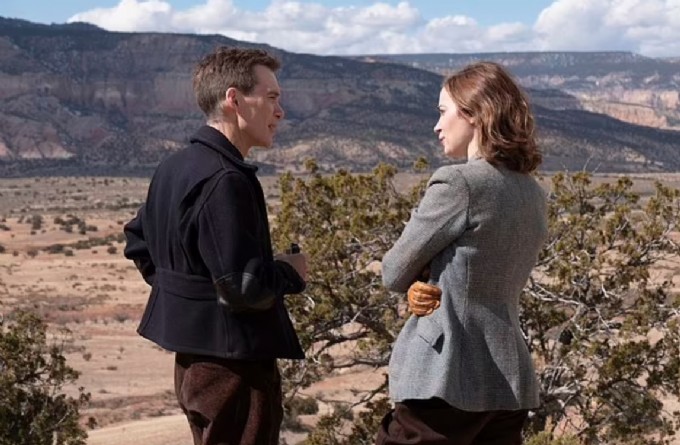 Despite her accomplishments in Hollywood, Emily Blunt is also dedicated to her family. She is a mother to daughters Hazel and Violet, aged nine and six, respectively, with her actor husband, John Krasinski. Emily mentioned that she would be taking a year off from acting to spend time with her family, clarifying that she is not quitting Hollywood but simply taking a well-deserved break. She expressed the importance of being present for her children during their formative years and mentioned her desire to fulfill her role as a parent.
This insight into Emily Blunt's approach to selecting roles and her perspective on the film industry's gender dynamics offers a glimpse into the thought process of a talented and respected actress who continues to make her mark in Hollywood.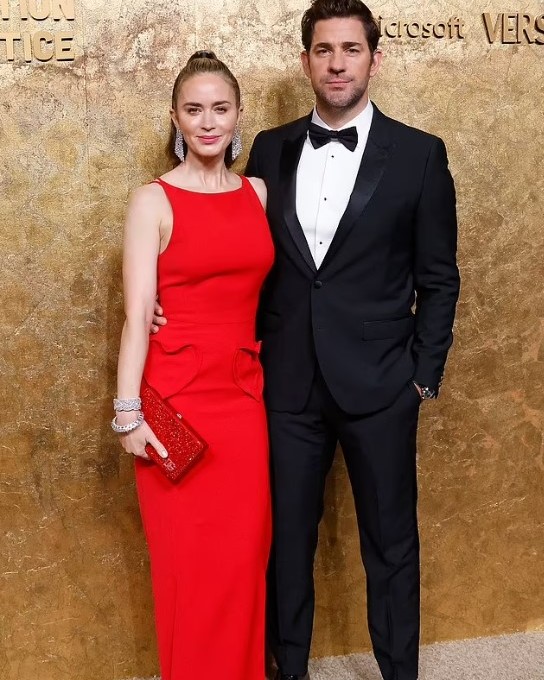 Does Emily Blunt have a disability?
Yes, Emily Blunt has a stutter. She has spoken openly about her experience with stuttering and how it has impacted her life. She has also been a vocal advocate for people with disabilities.
Is Emily Blunt her real name?
Yes, Emily Blunt is her real name. She was born Emily Olivia Blunt on February 23, 1983, in Wandsworth, London, England.
Is Emily Blunt married to James Blunt?
No, Emily Blunt is not married to James Blunt. James Blunt is an English singer-songwriter and musician. Emily Blunt is married to American actor John Krasinski.
Why is Emily Blunt so famous?
Emily Blunt is a famous actress who has starred in a number of successful films and television shows. She is known for her roles in films such as The Devil Wears Prada, A Quiet Place, and Jungle Cruise. She has also won several awards for her work, including a Golden Globe Award and a Screen Actors Guild Award.
Emily Blunt movies and TV shows
Some of Emily Blunt's most popular movies and TV shows include:
The Devil Wears Prada (2006)
My Summer of Love (2007)
Charlie Wilson's War (2007)
The Young Victoria (2009)
Gulliver's Travels (2010)
The Adjustment Bureau (2011)
Looper (2012)
Edge of Tomorrow (2014)
Into the Woods (2014)
Sicario (2015)
The Huntsman: Winter's War (2016)
A Quiet Place (2018)
Mary Poppins Returns (2018)
Jungle Cruise (2021)
A Quiet Place Part II (2020)
Emily Blunt net worth
Emily Blunt's net worth is estimated to be around $80 million.
Emily Blunt children
Emily Blunt has two daughters with her husband, John Krasinski: Hazel Krasinski and Violet Krasinski.
Emily Blunt age
Emily Blunt was born on February 23, 1983. She is currently 40 years old.
Emily Blunt Instagram
Emily Blunt's Instagram handle is @emilybluntofficial.
Emily Blunt IMDB
You can see Emily Blunt's IMDB page here: [Link to Emily Blunt IMDB page]
Emily Blunt movies 2023
Emily Blunt has two movies scheduled to be released in 2023:
Emily Blunt - Wikipedia
You can read more about Emily Blunt on her Wikipedia page