Emmerdale Star Mimi Slinger Turns Heads in Plunging Dress
The 20-year-old actress, who frequently treats her loyal fan base to scorching hot updates, once again captivated attention with her stunning appearance.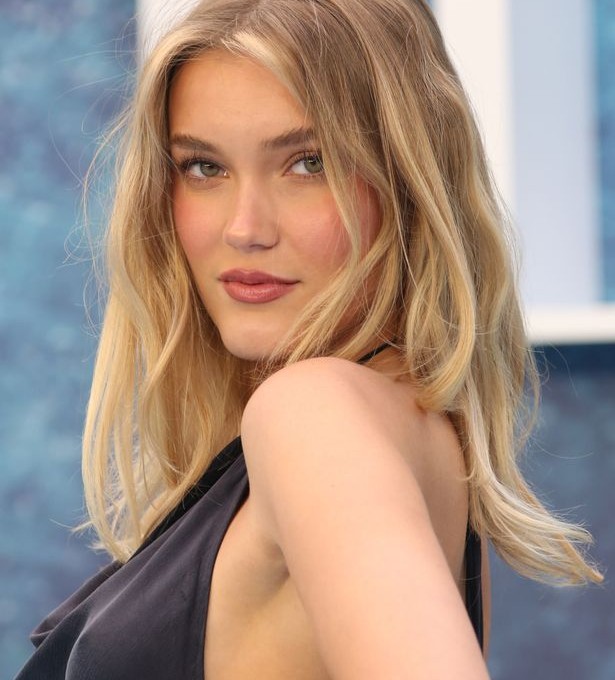 In her recent Instagram post on Tuesday (June 20), Mimi left little to the imagination as she confidently rocked a plunging black dress, sans bra. The show-stopping gown accentuated her hourglass curves and featured a daring leg slit, adding an extra touch of allure to her ensemble. Striking a pose in front of a floor-length mirror, she exuded confidence and elegance.
To complete her look, Mimi paired the dress with strappy high heels, effortlessly enhancing her style. She carried a small black clutch that contained her essential items, adding a hint of sophistication to her overall appearance.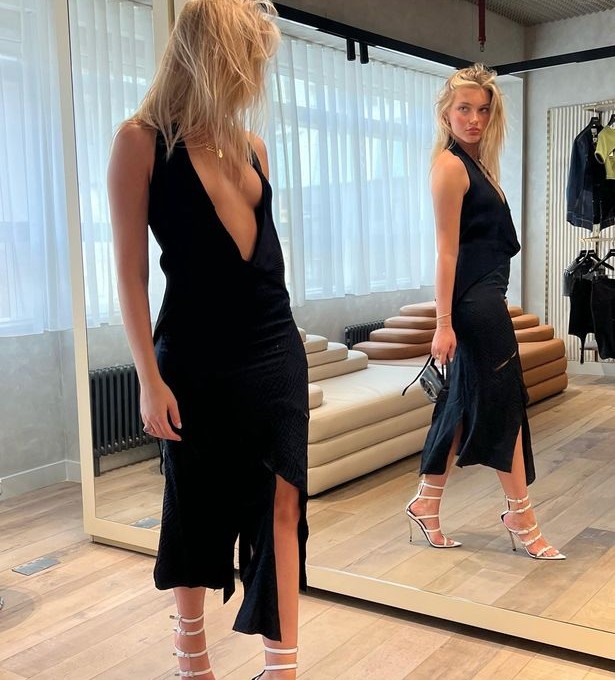 Accessorizing tastefully, the actress adorned herself with a gold pendant necklace, complemented by a matching gold bracelet and several gold rings. Her choice of jewelry added a touch of glamour to the outfit, emphasizing her impeccable sense of style.
For makeup, Mimi opted for a natural and youthful look. Enhancing her radiant glow, she applied a hint of blush to the apples of her cheeks, bringing out her youthful features. Fluttery lashes coated with volumizing mascara and a swipe of nude pink lipstick on her signature pout completed her flawless makeup.
As soon as Mimi shared the stunning photo, her adoring fans showered her with compliments. One user couldn't help but express admiration, commenting, "Omg.. Quit being so cute.. How can you be this beautiful inside and out!!" Emmerdale enthusiasts also chimed in, sharing their continued affection for the actress, stating, "Stunningly flawlessly beautiful Mimi, still miss you on Emmerdale though."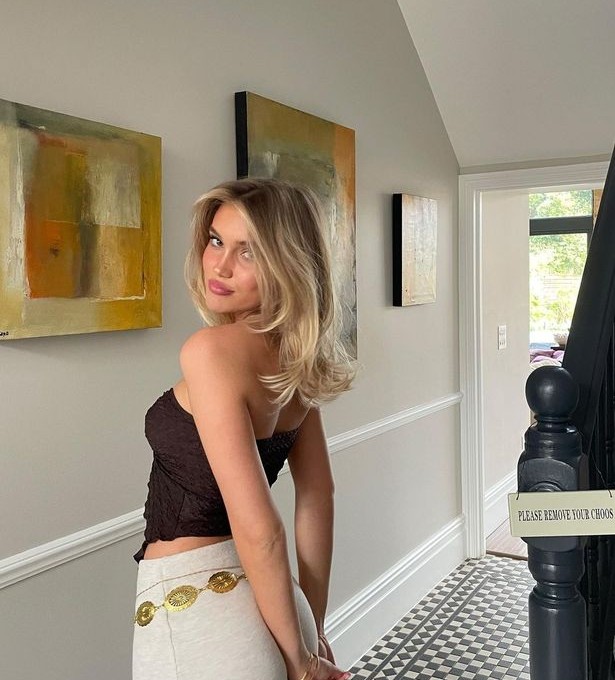 Fans couldn't resist using superlatives to describe Mimi's enchanting appearance, with one admirer calling her a "goddess" and another proclaiming her a "queen," accompanied by a flurry of fire emojis. Mimi Slinger's incredible beauty and undeniable talent continue to captivate audiences, both on-screen and in the realm of fashion and style.