Emotional Outburst Costs Mirra Andreeva a Point, Sends Madison Keys to Wimbledon Quarter-Finals
The incident proved costly, granting Madison Keys a match point that she capitalized on to secure her place in the quarter-finals. Andreeva had taken the tournament by storm, making it to the fourth round in her debut appearance, following in the footsteps of young stars like Coco Gauff in 2019.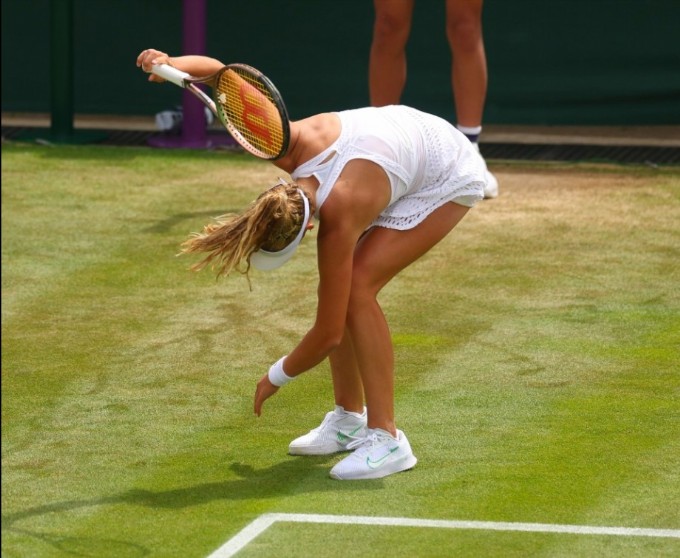 In her match against the 25th seed, Keys, Andreeva started strong, winning the opening set and taking a commanding 4-1 lead in the second, with a chance to extend it to 5-1. However, her momentum was halted as she was unable to maintain her advantage, losing the second-set tie-break with a long forehand return. Frustration got the better of Andreeva, and in an act of anger, she deliberately lobbed her racquet towards her chair, leading to a code violation warning for unsportsmanlike conduct.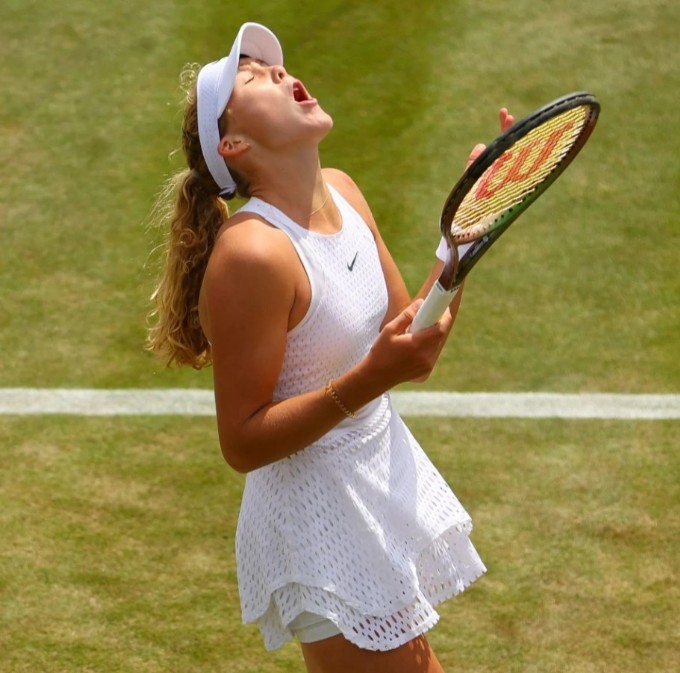 Wimbledon officials are particularly concerned about players causing damage to the pristine grass courts, hence the strict response to Andreeva's outburst. As the match slipped further away from her, the Russian teenager appeared to be in tears while sitting in her chair before resuming play at 5-2 down in the deciding set, where she had to serve to stay in the match.
Unfortunately for Andreeva, the troubles continued. While stretching for the ball, she lost her footing and threw her racquet to the ground. It remains unclear whether this was a deliberate act of frustration or an accidental slip.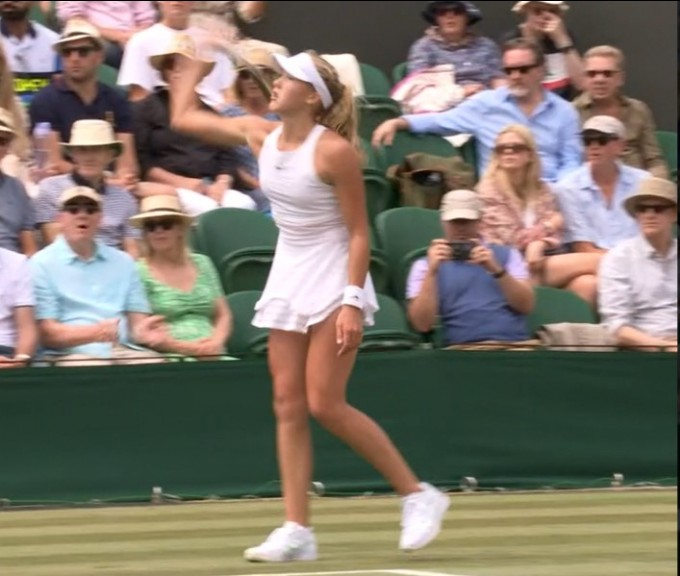 Andreeva's emotional outburst and subsequent loss serve as a reminder of the immense pressure faced by young athletes in high-stakes competitions like Wimbledon. As she learns from this experience, fans and tennis enthusiasts eagerly anticipate Andreeva's future performances, hopeful that she will bounce back stronger and wiser from this setback.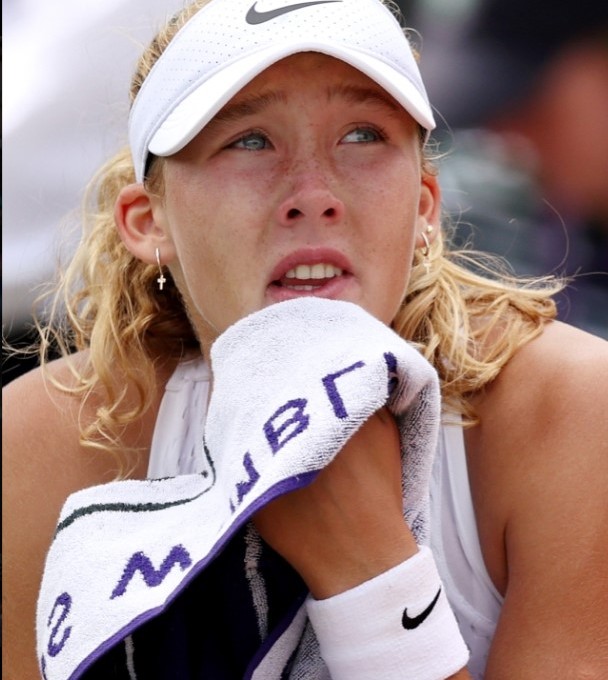 About Mirra Andreeva: Mirra Andreeva is a rising tennis star who made waves at Wimbledon with her impressive debut performance. At just 16 years old, Andreeva showcased her talent and determination, capturing the attention of tennis enthusiasts worldwide.