Erik ten Hag Losing Manchester United Fan Faith, Manager Losing Dressing Room, Says Louis Saha
Former United player Louis Saha expressed concerns about the growing apathy among the fanbase, fueled by the team's poor performance.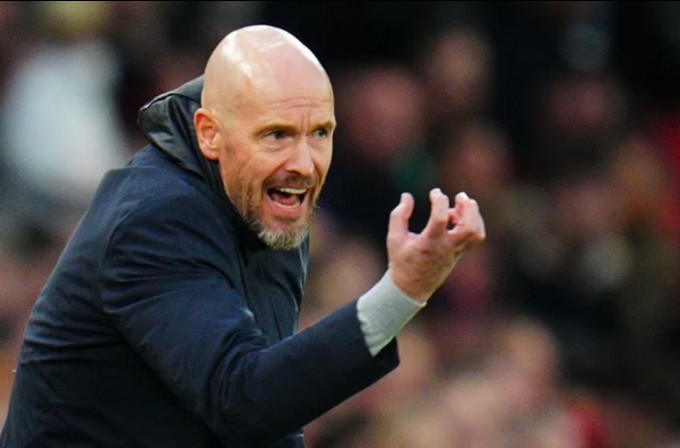 As of now, Manchester United is sitting in eighth place in the Premier League after enduring five defeats in just 10 games. The latest blow came from their city rivals, Manchester City, leaving the team with an uphill battle to secure a spot in the Champions League knockout stages, following two defeats in three group games.

Ten Hag's management approach has been characterized by a strict and no-nonsense style. He previously removed Cristiano Ronaldo from the starting lineup a year ago due to public criticisms and has currently sidelined Jadon Sancho after the winger publicly expressed his concerns. However, there are emerging reports that this hardline approach may be disrupting squad harmony.

According to Louis Saha, while the manager's bold decisions are appreciated, both behind the scenes and tactically during games, the team's poor results have negatively impacted the squad and the fans.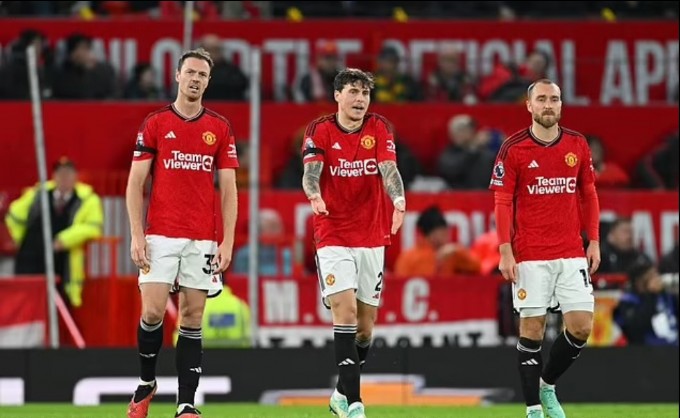 Saha stated, "There is definitely a sense that the fans are losing belief at United. The fans expect you to show fight and they need to see you challenge in games like this. We didn't see the energy or the aggression required to compete in a derby game, and they lacked spirit. That falls on the manager, and the fans made sure that was understood. The players need to understand it's not good enough. Ten Hag needs to be bold but sometimes recognize his own mistakes and admit to them. His decisions have an impact, and he got some wrong against City, and he should be criticized for that."

The ongoing situation with Jadon Sancho, who is still excluded from the group and now training with the youth team, has raised concerns. Saha believes that Ten Hag may have gone too far with his punishment of Sancho, letting his ego dictate his actions.

Saha expressed, "The Sancho situation could have been handled better for sure. Of course, Sancho has responsibility, but the manager does too, and he needs to help him. Everyone is losing in this current situation, and Ten Hag has to put his ego aside now. This treatment is not right; it looks like the manager is trying to get revenge to show he has the power. If you want big stars playing for you at United, you have to help them express their personality. When they make mistakes, you have to give them a platform to say sorry instead of treating them so harshly. Jadon is a great player, and of course, he has made mistakes and hasn't performed, but now the manager has the responsibility to help him fix this."

The situation at Manchester United continues to evolve, with fans eagerly awaiting changes in the club's fortunes.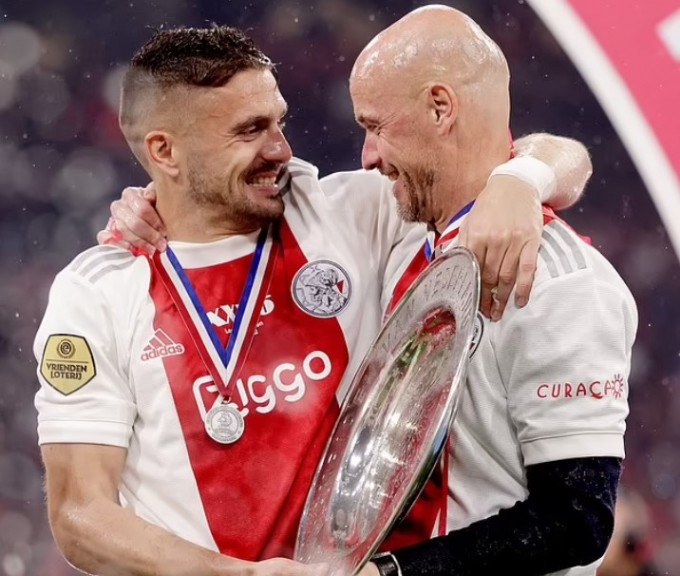 Erik ten Hag Tactics:
Erik ten Hag is known for his tactical acumen in football management. He often employs a high-pressing style of play, with an emphasis on ball possession and quick passing. He adapts his tactics to suit the team's strengths and the opponent's weaknesses.
Ten Hag Press Conference:
Press conferences with Erik ten Hag are an opportunity for the media and fans to hear from the Manchester United manager about various topics such as match preparations, team updates, player performance, and club strategies. These conferences are crucial for understanding the team's current status and future plans.
Erik ten Hag Age:
Erik ten Hag was born on February 2, 1970, which makes him approximately 53 years old as of November 2023.
Erik ten Hag Teams Coached:
Erik ten Hag has coached several teams throughout his career. Notable teams include FC Utrecht, FC Bayern Munich II, and most recently, Manchester United. His coaching career has been marked by success and tactical innovation.
Erik ten Hag: Ronaldo:
Erik ten Hag's decision to bench or play Cristiano Ronaldo, one of the most prominent players in the world, has been a topic of discussion among fans and media. It's a strategic choice that can impact the team's performance.
Manchester United Could Pay £15 Million to Sack Erik ten Hag:
This suggests that there are discussions or rumors regarding the potential cost of terminating Erik ten Hag's contract as the manager of Manchester United. Such decisions can be significant in football management and reflect the club's commitment or concerns about the current manager's performance.
Erik ten Hag Man Utd:
Erik ten Hag's tenure as the manager of Manchester United, which began during the season in question, has been subject to scrutiny and evaluation by fans, media, and football experts. His management style and decisions will play a crucial role in the club's performance.