Erling Haaland Enjoys Romantic Dinner in Paris with Girlfriend After Missing Ballon d'Or
Despite his astonishing debut season with the Premier League side, where he notched up an incredible 52 goals in 53 games, helping Manchester City secure a historic treble with the league title, FA Cup, and Champions League, Haaland was ultimately outshone by Lionel Messi at the Ballon d'Or ceremony.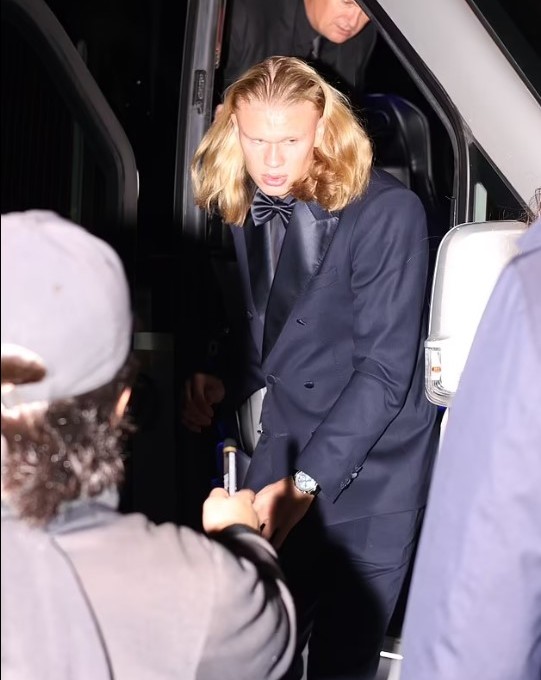 Lionel Messi's victory was expected, given his role in leading Argentina to World Cup glory in Qatar the previous December.

Following the Ballon d'Or ceremony, Haaland shed the formalities, leaving his bow tie behind to enjoy an evening in the charming city of Paris with his glamorous partner, Johansen. The evening in Paris offered them a chance to relax and savor each other's company, even in the wake of the Ballon d'Or disappointment.

Johansen and Haaland first crossed paths at the youth academy of Bryne, where they both played. Their relationship blossomed during Haaland's time at Borussia Dortmund. Haaland, who had been with Bryne since the age of five, embarked on a journey that took him through RB Salzburg, Borussia Dortmund, and eventually Manchester City.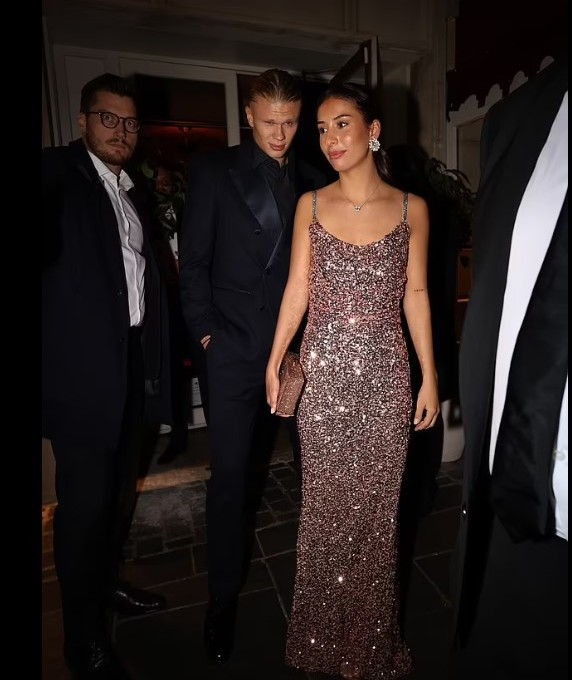 In a bold move, Johansen relocated from her native Norway to Manchester, where she and Haaland reside in a stylish flat in the city's Northern Quarter. Her presence in the public eye became more noticeable during Haaland's time at Manchester City, particularly during their triumphant trophy-laden campaign last season.

Though Haaland finished as the runner-up for the Ballon d'Or, he didn't leave the ceremony empty-handed. The 23-year-old striker secured the Gerd Muller Trophy for the best striker, acknowledging his remarkable debut season.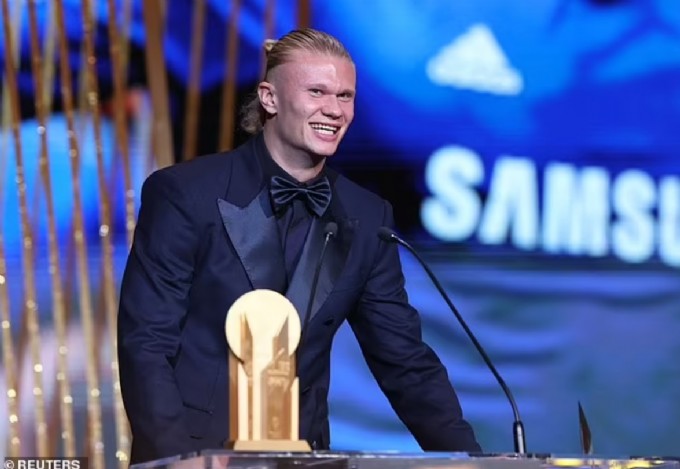 Notably, Manchester City had a strong presence in the Ballon d'Or rankings, with five of their players making it to the top ten. Kevin De Bruyne claimed the 4th spot, Rodri secured 5th place, Julian Alvarez was 7th, and Bernardo Silva finished in 9th place.

During the event, Haaland also had a playful encounter with YouTube personality IShowSpeed, where they exchanged lighthearted comments about each other's appearances. Haaland's hair, in particular, became a subject of discussion.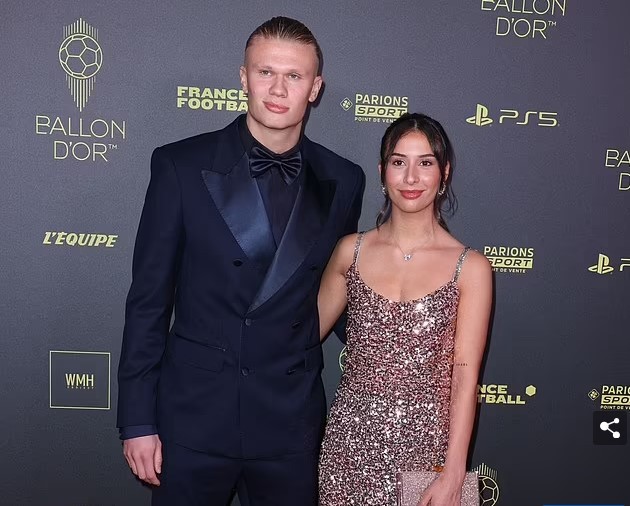 As the 2022-23 campaign unfolds, Haaland continues to shine, having already scored 13 goals in 15 appearances this season. He made a significant impact in the recent Manchester Derby, netting twice to help Manchester City secure a resounding 3-0 victory over their local rivals.

Currently, Manchester City is positioned third in the Premier League after ten games, trailing the leaders, Tottenham, by just two points. Their next challenge will be against Bournemouth on Saturday as they strive to climb to the top of the league.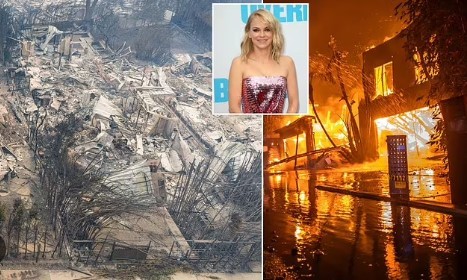 Erling Haaland Net Worth: Erling Haaland's net worth is subject to change and can be influenced by factors such as salaries, sponsorships, and investments. As of my last knowledge updat in January 2022, he had a substantial net worth due to his high salary and sponsorship deals. For the most current estimate of his net worth, you should refer to recent reports or financial analysis sources.
Erling Haaland Dates Joined Clubs (2015): In 2015, Erling Haaland began his youth career with Bryne FK in Norway. It marked the early stages of his football journey. He later moved to Molde FK and Red Bull Salzburg before joining Borussia Dortmund.
Erling Haaland Father: Erling Haaland's father is Alf-Inge Haaland, a former Norwegian professional footballer. Alf-Inge Haaland played as a defender and had a successful football career, including stints in clubs like Nottingham Forest, Leeds United, Manchester City, and others.
Erling Haaland Age: Erling Haaland was born on July 21, 2000. Therefore, as of October 26, 2023, he is 23 years old.
Erling Haaland Dates Joined Clubs: Erling Haaland has joined several clubs throughout his career. As of my last knowledge updat in January 2022, he joined Manchester City in the 2022-2023 season. However, he had previously joined Borussia Dortmund in January 2020 from RB Salzburg. To find the latest information on his club transitions, you can check official club websites or sports news outlets.
Erling Haaland Goals: Erling Haaland is a prolific goal scorer and has an impressive track record of scoring goals for his various clubs. His goal tally continues to evolve as he competes in different leagues and tournaments. For the most up-to-date information on his goals, you can refer to reputable sports statistics websites.
Erling Haaland Birthdate: Erling Haaland was born on July 21, 2000. He hails from Leeds, England, and holds dual citizenship in England and Norway.
Erling Haaland Salary: Erling Haaland's exact salary can vary depending on the terms of his contract with his club. As of my last knowledge updat in January 2022, he was earning a substantial salary with Manchester City. However, for the most current and precise information on his salary, it's recommended to refer to reliable sports news sources or the official website of his current club.