Eurovision 2023: And The Song Contest's Biggest Break Out Star Is… The Host
The London-born actor – sharing presenting duties with UK TV star Alesha Dixon and Ukrainian singer Julia Sanina – was previously better known in the US than her home country, but that has all changed this week.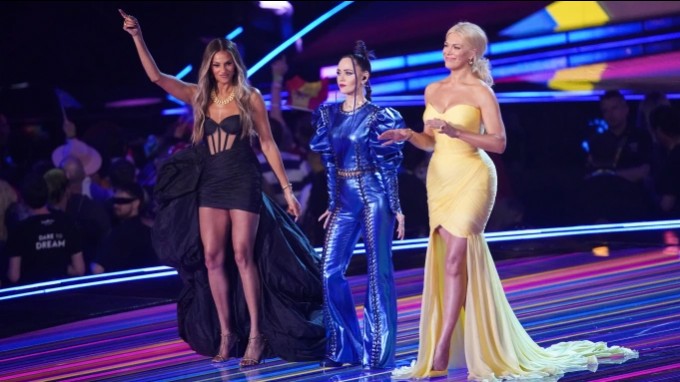 Waddingham won over the audience, who began chanting her name during Tuesday evening's first semi-final after she recited the rules in perfect French. She told the crowd: "You see, Europe, some of us Brits do bother to learn another language."
And her exuberance, warmth and spontaneous dance moves have all caught the notice of viewers, who have captured her in memes and epithets on social media.
At the press conference ahead of this evening's Grand Final, Waddingham was asked her "next plan for world domination" having conquered the stage, screen and now presenting. She replied, "Oh my God! Can I just digest that for a moment please?!"
Waddingham added that she was filming a "one-woman Christmas special" at the London Coliseum theatre in a couple of weeks, before adding: "I'm a little bit shocked by your question, frankly!"
Her career has seen her enjoy triumph on stage in London's West End and on Broadway. More recently she found a bigger audience with screen roles in Game of Thrones, Sex Education and Ted Lasso.
The Song Contest is only her second presenting gig after hosting the theatre Olivier Awards in London last month.
And she spoke of her joy at hosting Eurovision. "Everyone makes the effort of their lives. All of us here, all of them on stage, everyone backstage – we're all just people trying to put on a beautiful, massive, joyous show and to be unified by music.
"It's very much our job to be there for the winners and the losers and that's why I wanted to get involved."