Exes Bradley Cooper and Irina Shayk Reunite in Venice with Their Daughter in a Heartwarming Display
The former couple, parents to six-year-old daughter Lea, were seen taking a leisurely boat tour down the river, displaying a remarkable show of affection towards each other.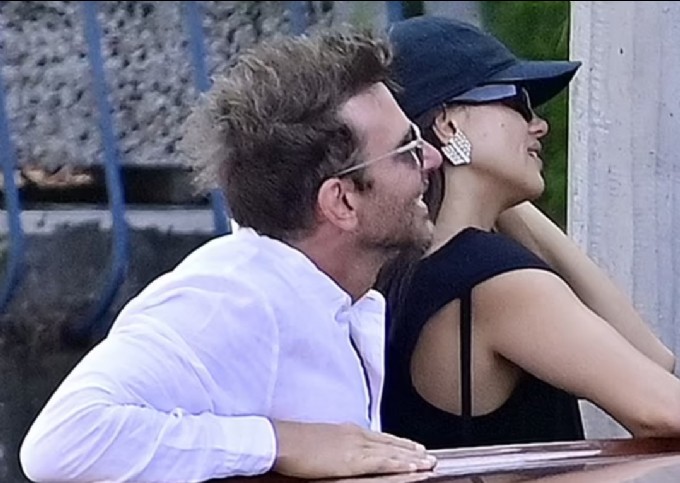 Despite their breakup in 2019 after a four-year relationship, Bradley, 48, and Irina, 37, exhibited a warm camaraderie as they explored the picturesque sights of the Italian city. The duo shared smiles, laughter, and cuddles throughout the outing.
Irina, currently in a relationship with NFL legend Tom Brady, wore a graceful long black dress paired with matching heeled sandals. However, the choice of footwear posed a challenge during the boat ride, prompting Bradley to assist her embark and disembark from the vessel safely.
Bradley, known for his roles in films like "Silver Linings Playbook," sported a white long-sleeved shirt, gray trousers, and sunglasses to shield his eyes from the sun.
Their daughter Lea joined the excursion donning a charming blue and white sundress while carrying a stylish brown purse.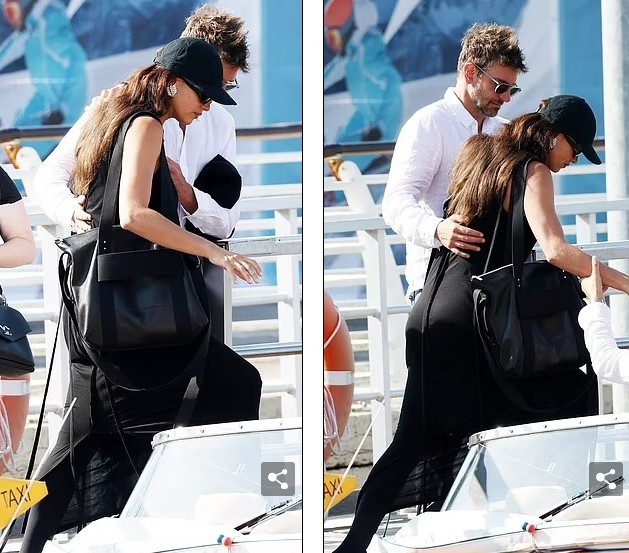 The day continued with an outdoor lunch at the elegant Torcello's Locanda Cipriani, where Bradley was seen affectionately placing his arm around Irina. The gathering also included Bradley's mother, Gloria Cooper.
Bradley and Irina's relationship began in 2015 and resulted in the birth of their daughter in 2017. Despite their separation, the couple has managed to maintain a close connection for the sake of their child, often appearing together at various events.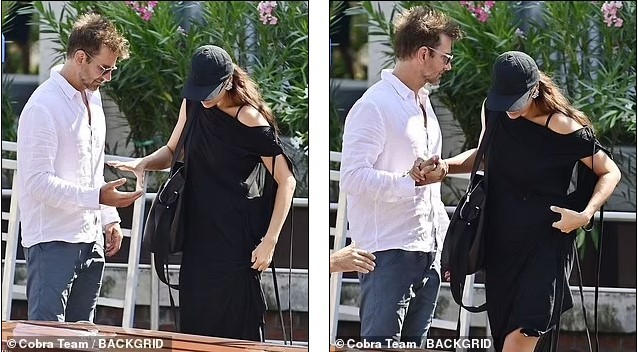 Insiders have shared that Irina's new partner, Tom Brady, fully supports her friendship with Bradley due to his own experience with co-parenting. Tom, who shares children with both his ex-wife Gisele Bündchen and former partner Bridget Moynahan, respects Irina's situation and finds her ability to co-parent peacefully with Bradley to be an attractive quality.
Tom and Irina reportedly first crossed paths at a wedding and their relationship blossomed over time, with the model helping Tom cope with his transition away from professional football. Tom retired from the NFL in 2022 and is appreciating the time he can devote to building a strong bond with Irina.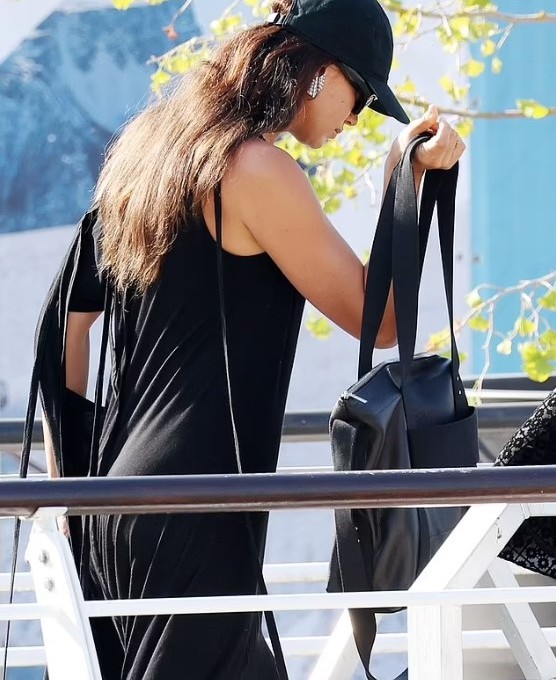 While Irina and Tom enjoy their burgeoning romance, insiders suggest that Bradley is grappling with mixed emotions. He is said to be both bothered by and conflicted about Irina's new relationship, concerned that Tom might win her heart permanently.
Despite the complexities of their personal lives, Bradley and Irina's shared commitment to co-parenting and their daughter's well-being continues to shine, proving that their enduring friendship remains an important aspect of their lives.