F1 Pilot Lewis Hamilton's Bromance with Tom Cruise at Risk in Alleged Love Triangle with Shakira
Recent reports suggest that the British racing driver is caught between Cruise and Colombian singer Shakira, putting his friendship with Cruise in jeopardy.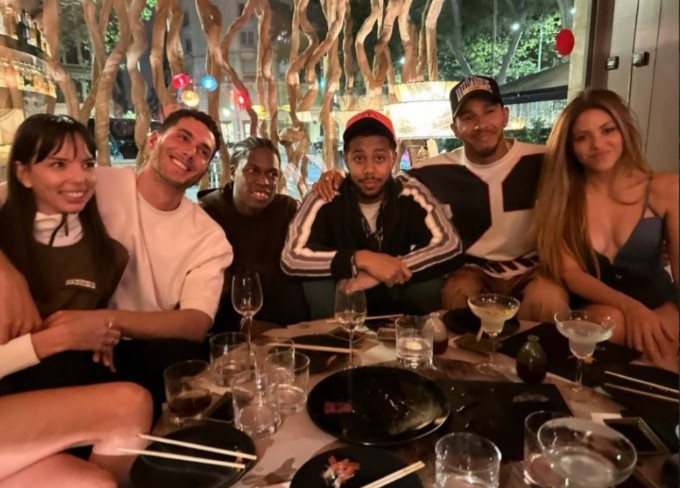 Shakira, 46, who separated from her footballer husband Gerard Pique last year amid rumors of infidelity, has been seen in the company of both Hamilton and Cruise. Cruise, 60, and Shakira were spotted together at the Miami Grand Prix last month, with sources claiming that Cruise was thrilled after meeting her and even sent her flowers. Not long after, Shakira and Hamilton were seen enjoying a boat trip together in Miami, following an alleged encounter at a high-end restaurant. They were later spotted dining together in Barcelona after the Spanish Grand Prix.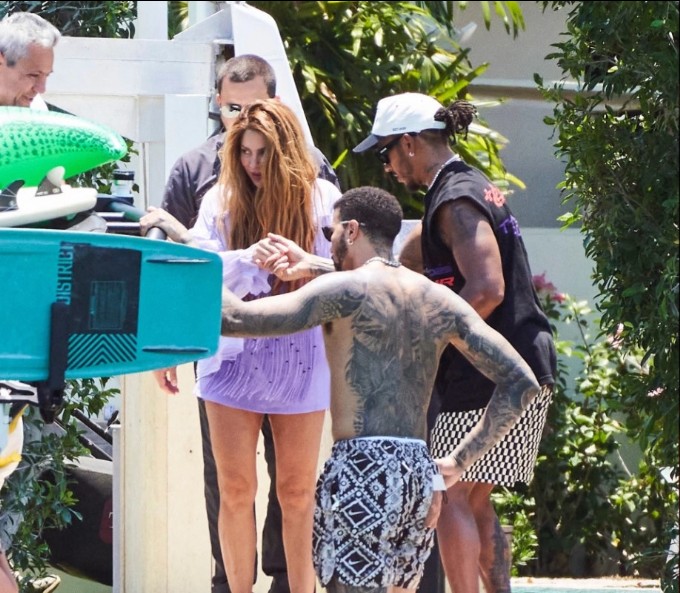 While sources suggest that Hamilton's relationship with Shakira is "fun and flirty," Radar Online reports that Cruise feels stung by the situation, as he considers Hamilton a close buddy. According to the publication, Cruise had expressed to friends his belief that he had "incredible chemistry" with Shakira and thought they would soon be dating. However, another insider revealed that Shakira sees Cruise only as a friend, with her focus currently on her children and career.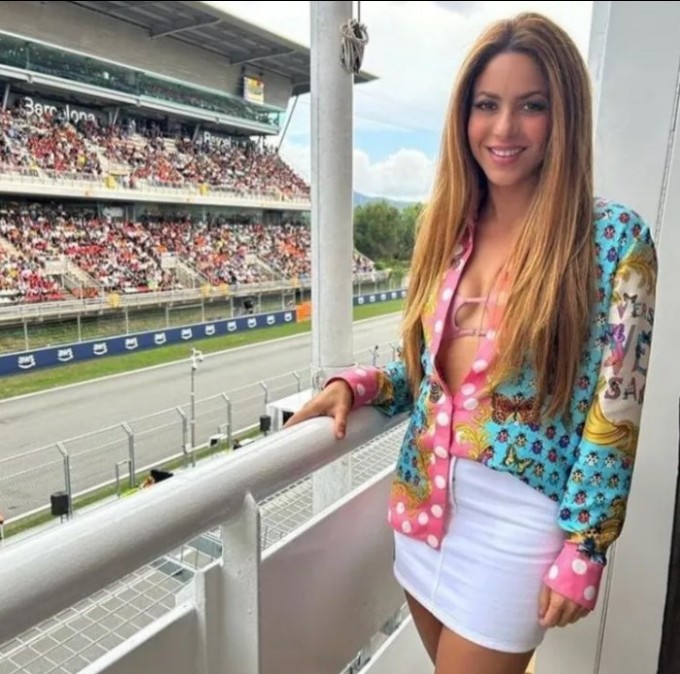 The alleged love triangle has caused tension, with Radar Online claiming that Cruise's strong approach may have put Shakira off. The publication suggests that Cruise's friends have advised him to dial back his intensity.
The Twitter account of Hamilton's team further added fuel to the fire by sharing pictures of Cruise and Shakira in the Formula One paddock. Hamilton and Cruise have been friends since 2013 when the actor invited the racing driver to the set of his film "Edge of Tomorrow." They have since attended events together, such as the premiere of "Jack Reacher" in London. Cruise has been a regular supporter of Hamilton, publicly backing him in interviews and expressing his admiration for the racing champion's skills.


In the past, Hamilton had even expressed his desire to act alongside Cruise in the 2022 sequel to "Top Gun" and was offered a role as a pilot. However, due to his busy Formula One schedule, Hamilton had to decline the opportunity, calling it the most upsetting phone call he had ever received. Hamilton has been inspired by Cruise's ability to perform stunts and fly aircraft and has expressed his interest in obtaining a pilot's license.
As the alleged love triangle continues to make headlines, Hamilton's friendship with Cruise hangs in the balance. Only time will tell how this situation will impact their long-standing bromance in the future.