F1 Stars Face Hefty Fines in Formula One Rulebook Revamp - Hamilton Advocates for Charitable Use of Funds
F1's rulebook has been revamped, and it's not the technical regulations or racing format that's causing a stir. Instead, it's the substantial increase in fines for rule violations that has everyone talking.
The highest possible fine that drivers and teams can now face has jumped from €250,000 to a staggering €1 million. In terms of pounds, that equates to an increase from £218,000 to a hefty £870,000. This significant overhaul of the fine system was introduced by the FIA's (Fédération Internationale de l'Automobile) World Motor Sport Council (WMSC) during a meeting held in Geneva. The announcement of these new fines has not only left many in the F1 community surprised but has also raised questions about how these fines will be imposed and where the collected funds will be directed.
The introduction of such substantial fines has naturally led to various reactions within the F1 community. One prominent voice, Lewis Hamilton, who has dominated F1 in recent years and is known for his advocacy on social and environmental issues, proposed that if these significant fines were to be imposed, the collected funds should be channeled toward charitable causes. Hamilton, a seven-time World Champion and one of the most influential figures in motorsport, has often used his platform to address social and environmental concerns.
Hamilton's call for fines to be allocated to a "good cause" has sparked discussions about the impact such a decision could have. Allocating these funds to charitable initiatives or other social causes could not only serve as a positive example but also contribute to the greater good. As one of the most recognizable figures in F1, Hamilton's suggestion carries weight, and it will be interesting to see if his proposal gains traction among other drivers, teams, and the FIA itself.
Another driver, Daniel Ricciardo, who is set to return to racing for AlphaTauri after recovering from a hand injury sustained in August, expressed his concerns about the substantial increase in fines. He aptly described the situation as "scary." This reaction emphasizes the potential financial impact on drivers and teams, especially smaller teams with limited budgets.
The WMSC, chaired by President Mohammed Ben Sulayem, provided a rationale for the significant fine increase. According to the WMSC, the fine limits had not been reviewed or adjusted for the past 12 years. The revision of these limits comes as part of a broader effort to ensure that F1 maintains a balance between sportsmanship and accountability.
While the new fines may serve as a deterrent for teams and drivers who might consider pushing the boundaries of the rules, it also raises questions about the fairness of such penalties. Fines of this magnitude could significantly impact smaller teams and drivers who already operate on tighter budgets compared to the more prominent and well-funded teams.
In addition to the fine-related discussions, recent developments in F1 have also involved Lewis Hamilton. Although he has been a dominant force in F1 for years, Hamilton has faced controversies and discussions surrounding his actions both on and off the track.
One such incident was his behavior during the Qatar Grand Prix. In this particular race, Hamilton was involved in a highly unusual incident that raised eyebrows and led to discussions within the F1 community. During the race, he ran across the track, which prompted the FIA to review the incident and assess potential penalties.
Initially, the FIA announced that they were "revisiting" the incident, which fueled speculation about whether Hamilton would face additional penalties. The original penalty imposed by the stewards was a fine of 50,000 (£43,000).
However, in a recent update, an FIA spokesperson clarified that there are no plans to escalate the penalty beyond the initial 50,000 fine. This confirmation settles some of the speculation surrounding the incident, with Hamilton not expected to face any additional sanctions for his actions during the Qatar Grand Prix.
It's worth noting that Hamilton, a British racing icon, has been an advocate for various social and environmental causes throughout his career. He has been outspoken about climate change, diversity and inclusion in motorsport, and social justice issues. His actions and comments often transcend the world of racing and resonate on a global scale.
As one of the most successful and influential figures in F1 history, Hamilton's actions and statements carry significant weight. His advocacy for charitable use of funds generated from increased fines demonstrates his commitment to using his platform for positive change. While the discussions around F1 fines and penalties continue, the broader conversation sparked by Hamilton's proposal highlights the potential for F1 to make a positive impact beyond the racetrack.
In the world of F1, the rulebook is ever-evolving, and the sport's governing body, the FIA, continually seeks to strike a balance between competitiveness, sportsmanship, and safety. The recent overhaul of the fine system reflects this ongoing effort to ensure that the sport remains fair and just while holding participants accountable for their actions.
For fans of F1, these developments add an intriguing layer to the sport, as discussions about fines and penalties take center stage alongside the on-track action. As F1's 2023 season approaches, all eyes will be on the WMSC's decisions, drivers' reactions, and the potential allocation of fines to charitable causes. The drama both on and off the track promises to make the upcoming season a captivating one for fans around the world.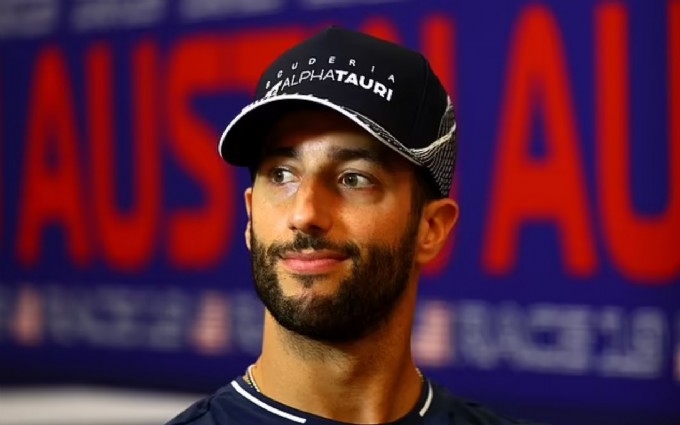 Lewis Hamilton Helmet: Lewis Hamilton is known for his distinctive racing helmet designs. He frequently changes the designs to reflect different themes and messages related to his beliefs and causes. His helmets are a unique part of his identity in Formula 1.
Lewis Hamilton Car: Hamilton has raced for the Mercedes-AMG Petronas Formula One Team since 2013. As of my last knowledge update, he primarily drove a Mercedes Formula 1 car. However, it's important to check if there have been any changes in his car and team since then.
Lewis Hamilton Championships: Lewis Hamilton is a seven-time Formula 1 World Champion. He achieved this status by winning the Formula 1 World Championship seven times, a record he shares with Michael Schumacher.
Lewis Hamilton Shakira: There is no confirmed information regarding a personal or professional connection between Lewis Hamilton and Shakira. It's essential to verify the context of this search.
Lewis Hamilton Age: Lewis Hamilton was born on January 7, 1985. So, as of October 2023, he would be 38 years old.
Lewis Hamilton Net Worth: Lewis Hamilton is one of the highest-paid athletes globally, with an estimated net worth exceeding $200 million as of 2021. His income comes from his racing career, endorsements, and business ventures.
Lewis Hamilton Wife: As of my last knowledge updat in September 2021, Lewis Hamilton was not married. However, his dating life and relationships have been a topic of public interest. It's important to verify if his relationship status has changed since then.
Lewis Hamilton is a British racing driver who currently competes in Formula One for Mercedes. He is a seven-time Formula One World Champion, tied for the most all time with Michael Schumacher.
Hamilton's net worth in 2023 is estimated to be around $300 million. He is one of the highest-paid athletes in the world, and his earnings come from a variety of sources, including his salary from Mercedes, bonuses, and endorsement deals.