Fans Speculate on Taylor Swift and Travis Kelce's Relationship Future Amidst Busy Schedules
As Taylor Swift's Eras Tour resumed in Buenos Aires, Argentina, fans couldn't help but notice potential "signs" pointing to a possible breakup.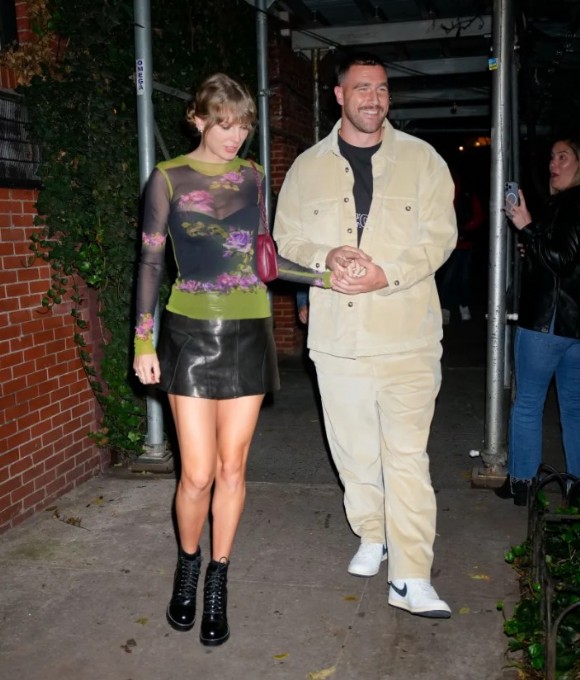 Travis Kelce, the tight end for the Kansas City Chiefs, made his way to Argentina to catch Taylor Swift's performance after an extensive journey from the Sunflower State. The football star's arrival sparked a flurry of social media activity as fans shared their observations and speculated on the dynamics of the high-profile relationship.
The fan theories primarily hinge on the perceived challenges posed by the couple's busy schedules. Swift, amidst her international tour, and Kelce, managing his football commitments, seem to be navigating a demanding balancing act. Fans took to social media platforms, particularly Twitter, to voice their speculations.
One fan pointed out the potential for a breakup article, citing the couple's busy schedules and their focus on respective careers. Another observed the asymmetry in attending each other's events, stating that while Swift often supported Kelce at his games, he seemed absent from her concerts.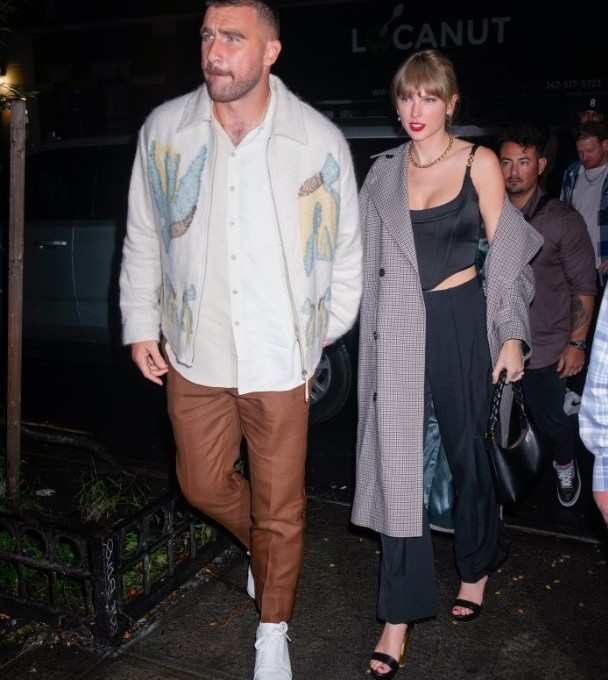 Speculations also surfaced about Travis Kelce's attendance at Swift's Eras Tour, with fans expressing concern about the significance of mutual support in a relationship. As Kelce attended a gala dinner for the foundation of Chiefs quarterback Patrick Mahomes on Thursday, he reportedly skipped Swift's performance, adding fuel to the speculative fire.
The distance and logistics of Travis Kelce's travel, flying up to 11,000 miles to Argentina and back over the weekend, raised eyebrows among fans. Despite their apparent commitment to the relationship, fans questioned the sustainability of such demanding schedules.
The couple's dating history, which began after Kelce attended one of Swift's gigs at Arrowhead Stadium, has been closely followed by the public. Travis Kelce had reportedly planned to give Swift a bracelet with his phone number during the initial stages of their romance. Despite the initial disappointment of not meeting her at the Arrowhead Stadium, their relationship progressed, with Swift attending Chiefs games and the couple being photographed holding hands in New York in October.
As the speculation continues to swirl, fans are keeping a watchful eye on the couple's social media activity and public appearances, eager to decipher any potential clues about the future of Taylor Swift and Travis Kelce's relationship. In the world of celebrity romance, where scrutiny is par for the course, only time will reveal the true trajectory of their love story.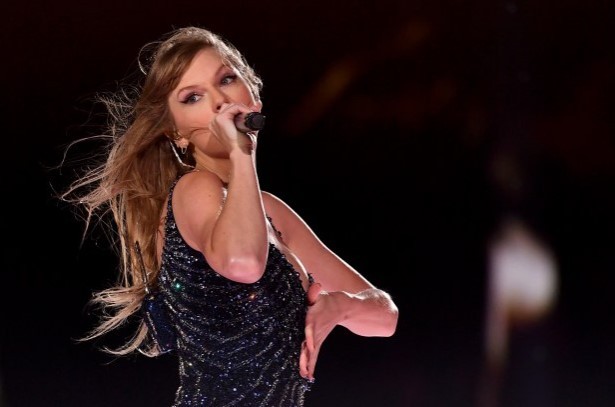 Is Taylor Swift a billionaire 2023?
Yes, Taylor Swift is officially a billionaire as of October 2023 according to Bloomberg. Her net worth is estimated to be around $1.1 billion. This is largely due to her successful music career, which includes album sales, touring, and endorsement deals. Her music catalog is estimated to be worth $400 million, and she has earned over $370 million from ticket and merchandise sales. She also has an estimated $80 million in music royalties and $110 million in real estate.
What ethnicity is Taylor Swift?
Taylor Swift is of Caucasian ethnicity. Her grandparents were all born in the United States.
Yes, Taylor Swift has several tattoos. Her most famous tattoo is a red heart on her right foot. She also has a tattoo of a butterfly on her shoulder, a tattoo of a rose on her back, and a tattoo of a cat on her wrist.
Did Taylor Swift have a kid?
Taylor Swift does not have any children. She has been in several relationships, but she has never been married. She has said that she wants to have children in the future, but she is not in a rush.
Taylor Swift age
Taylor Swift was born on December 13, 1989. She is 34 years old as of October 2023.
Taylor Swift husband
Taylor Swift is not currently married. She has been in several relationships, including with Joe Jonas, Jake Gyllenhaal, John Mayer, Harry Styles, and Calvin Harris.
How old is Taylor Swift's daughter
Taylor Swift does not have any children.
Taylor Swift tour
Taylor Swift is currently on her "Eras Tour," which began in March 2023 and is scheduled to end in August 2024.
Where is Taylor Swift tonight
Taylor Swift's current location is not publicly available. However, she is scheduled to perform in Indianapolis, IN, on October 4, 2023.
Taylor Swift Instagram
Taylor Swift has over 200 million followers on Instagram. Her account is full of photos of her music career, her personal life, and her travels.
Taylor Swift announcement today
Taylor Swift has not made any public announcements today as of October 2023.
Taylor Swift Twitter
Taylor Swift has over 86 million followers on Twitter. She uses her Twitter account to share updates about her music career, her personal life, and her opinions on current events.