Farrah Abraham and Daughter Sophia Embrace Spooky Season at Universal Studios Horror Nights
The duo joined the ranks of thrill-seekers ready to be spooked by the elaborate and eerie displays at the popular theme park.
For the evening, Farrah channeled her inner little red riding hood, donning a vibrant red patent leather mini dress paired with matching leg warmers. To add an extra dash of flair to her ensemble, she opted for cheetah-printed tights, a mini cape, and carried a clear handbag. Completing her transformation, the reality TV personality wore her hair in two charming braids and sported fingerless gloves.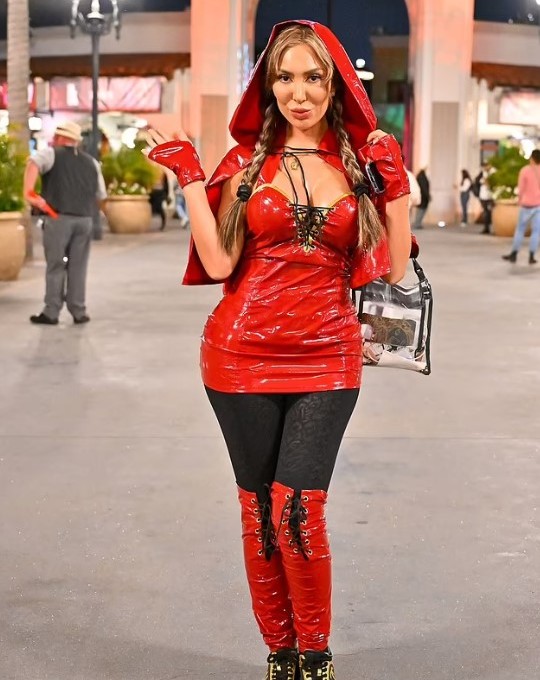 The mother-daughter duo captured the spirit of the season by posing outside the iconic Bates Motel House, a familiar sight on the Universal Studios lot. Guests have the chance to stroll by the eerie structure and even snap photographs with the enigmatic Norman Bates during the "Terror Tram" experience.

Sophia embraced the dark and mysterious vibe of the evening by dressing in an all-black outfit, her half-purple, half-black locks flowing loosely around her.

This year's Horror Nights theme, "Never Go Alone," offers visitors eight different haunted houses and the ever-popular "Terror Tram" experience.

The haunted houses include: "Holidayz in Hell," "Monstruos: The Monsters of Latin America," "Evil Dead Rise," "Universal Monsters: Unmasked," "Chucky: Ultimate Kill Count," "The Last of Us," "The Exorcist: Believer," and "Stranger Things 4."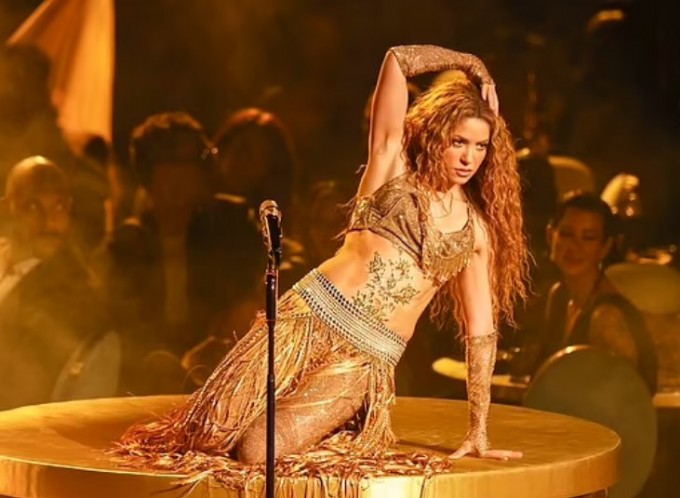 Horror Nights is set to thrill guests until Halloween night, but a separate ticket is required for admission to the nighttime event.

Farrah Abraham first rose to fame in 2008 when she was selected to participate in MTV's groundbreaking reality show, "16 And Pregnant." The star's journey began with her pregnancy with Sophia, who was expected with her late partner, Derek Underwood, a tragic figure who lost his life in a car accident during the filming of the reality show in 2008 at the age of 18. Farrah welcomed Sophia into the world on February 23, 2009, and her episode of "16 And Pregnant" aired that same year.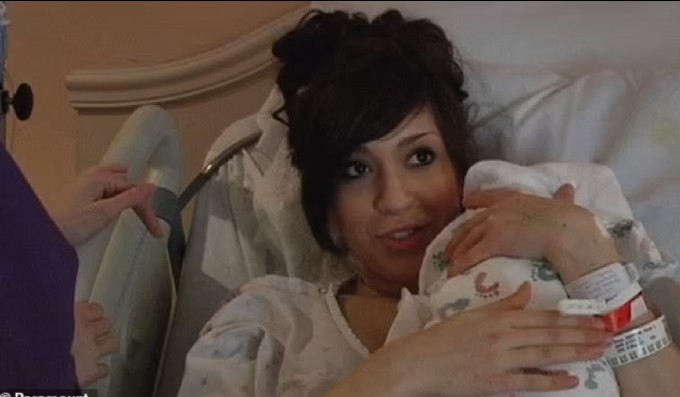 The reality star continued her journey as a part of the MTV series, "Teen Mom," which followed the lives of young mothers. Farrah's path led her to explore music and even dabble in adult entertainment.

In a notable twist, Farrah Abraham made appearances on several other reality shows, including "Celebrity Big Brother," "Botched," "Marriage Boot Camp: Reality Stars Family Edition," "MTV's Single AF," "Face The Truth," and "Ex on the Beach." In 2022, she reunited with the "Teen Mom" franchise in "Teen Mom: Family Reunion."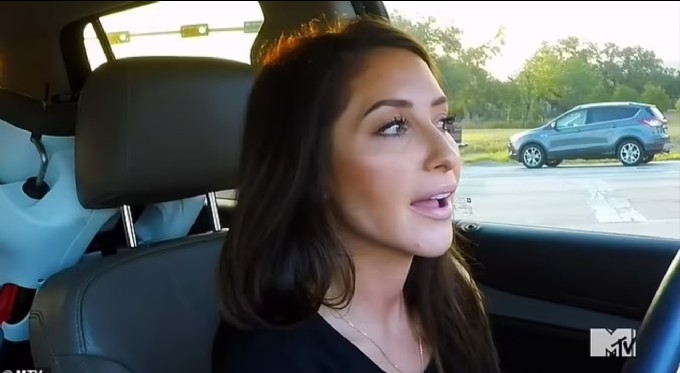 Farah AbraHAM 2023: Farrah Abraham is an American media personality, actress, and businesswoman. She is best known for her appearance on the MTV reality series 16 and Pregnant and its spin-offs, Teen Mom and Teen Mom OG.
Abraham has also appeared in several films and television shows, including The Young and the Restless, Marriage Boot Camp: Reality Stars, and Celebrity Big Brother. She has also released her own line of sex toys and cosmetics.
In 2023, Abraham has continued to focus on her career as a businesswoman. She has launched a new line of clothing and accessories, and she is also working on a new book. She has also been active on social media, where she shares updates on her life and career.
Abraham has been involved in several controversies throughout her career. In 2013, she was fired from Teen Mom OG after making controversial comments about her sex life. She has also been accused of child abuse and neglect.
Despite the controversies, Abraham remains a popular figure in the media. She has a large following on social media, and her reality shows have been successful.
Farrah Abraham's Age: Farrah Abraham was born on May 31, 1991. As of October 2023, she is 32 years old.
Farrah Abraham's Mom: Farrah's mother, Debra Danielsen, has appeared alongside her on various reality TV shows. Their relationship has been documented, and they have had their fair share of conflicts, which were often featured on television.
Farrah Abraham's Instagram: Farrah Abraham is active on Instagram, where she shares updates about her life, business ventures, and her daughter, Sophia. Her Instagram handle is @farrahabraham.
Farrah Abraham's Husband: Farrah Abraham has never been married. She became pregnant at a young age and was in a relationship with Derek Underwood, who passed away in a car accident before Sophia's birth. Farrah has been candid about her life as a single mother.
Farrah Abraham's Net Worth: Farrah Abraham's net worth is estimated to be around $1 million. She has earned her wealth through her reality TV appearances, business ventures, adult entertainment work, and various endorsements.
Farrah Abraham's Daughter: Farrah Abraham has one daughter named Sophia Laurent Abraham. Sophia was born on February 23, 2009, and she is Farrah's only child. She gained public attention as her birth and early years were documented on the reality TV series "16 And Pregnant" and "Teen Mom."