Former Disney star Ronni Hawk Graces 80th Venice Film Festival Opening Ceremony in Stunning Black Ball Gown
The 24-year-old actress arrived at the event on Wednesday, exuding elegance and poise that marked a notable departure from her Disney days.
The actress turned heads as she flaunted her sophisticated fashion sense in a jaw-dropping black ball gown. The gown, featuring a daring low-cut neckline, showcased Hawk's alluring décolletage. Her confident and glamorous presence on the red carpet captured the attention of attendees and photographers alike.
Ronni Hawk exuded timeless beauty in her choice of attire. The floor-length black gown was elegantly adorned with a delicate black leafy pattern, adding a touch of sophistication to her ensemble. The 24-year-old showcased a mature and refined style that reflected her growth since her Disney Channel days.
Having gained recognition for her role as Rachel Diaz in the Disney Channel comedy series "Stuck In The Middle" in 2016, Hawk has since embarked on a transformative journey in the world of entertainment. Her appearance at the Venice Film Festival marked a significant step in her evolution as an actress, demonstrating her ability to embrace a more mature and glamorous image.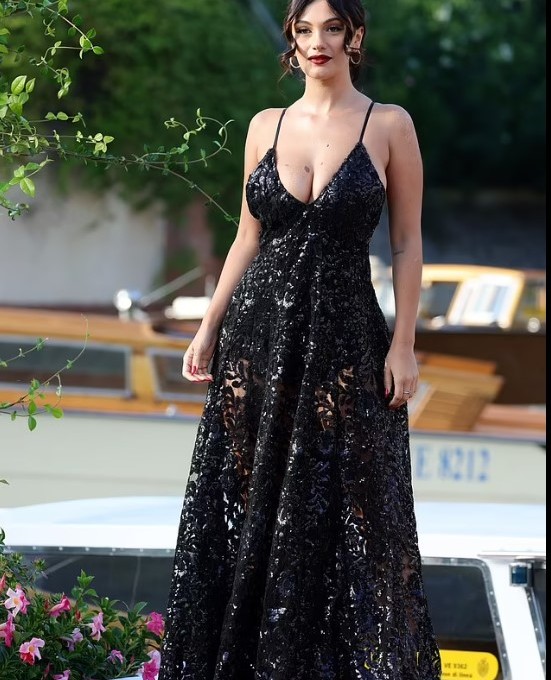 Complementing her elegant gown, Ronni Hawk styled her dark brunette locks in an exquisite updo, allowing two curled strands to frame her face delicately. The actress completed her look with a bold red lip, adding a pop of color that resonated with the enchanting backdropp of the festival.
The 80th Venice International Film Festival, the world's oldest film festival, commenced its highly anticipated proceedings on this day. Kicking off with the premiere of the Italian World War Two film "Comandante," directed by Edoardo De Angelis, the festival is set to run until September 9. The festival's closing feature is the Spanish-language Netflix drama "Society of the Snow."
The festival is hosted on the Venice Lido, a barrier island in the Venetian Lagoon that is just a short boat ride away from the bustling city of Venice. Renowned for launching films that often become Oscar favorites, the Venice Film Festival holds significant importance within the film industry.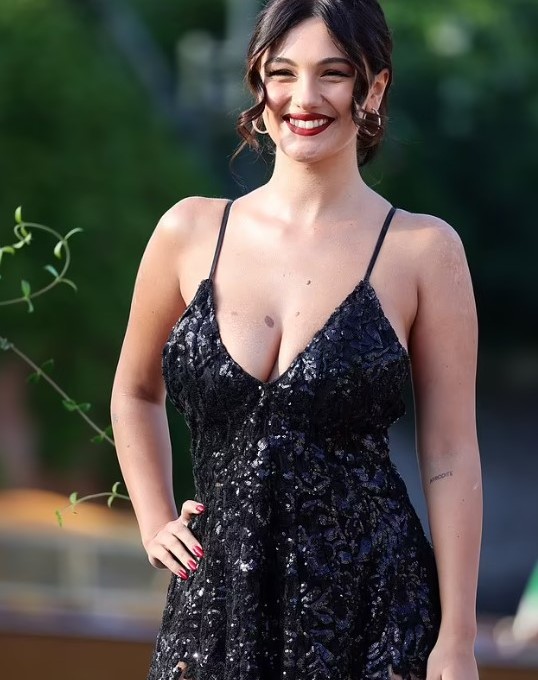 The festival boasts an impressive selection of films competing for coveted awards, with offerings from acclaimed directors such as Bradley Cooper, Yorgos Lanthimos, David Fincher, Michael Mann, Sofia Coppola, Ava DuVernay, and Ryusuke Hamaguchi. These films will vie for the prestigious Golden Lion award, the highest recognition at the festival.
While the festival's artistic director, Alberto Barbera, acknowledges the challenges posed by the ongoing Hollywood actors' strike, he remains optimistic about the event's success. Despite concerns about potential disruptions, Barbera has curated a robust lineup that showcases the resilience of the film industry.
Ronni Hawk's appearance at the 80th Venice International Film Festival not only highlighted her captivating beauty but also marked her evolution from a Disney star to a sophisticated actress embracing the Hollywood spotlight. As the festival unfolds, film enthusiasts and industry insiders eagerly anticipate the exceptional cinematic experiences and impactful stories that the event promises to deliver.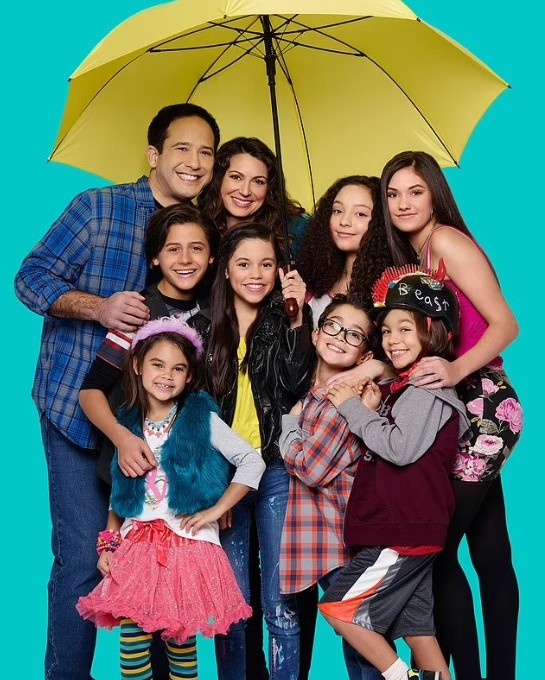 Former Disney sensation Ronni Hawk has been making waves in the entertainment industry, showcasing her versatility and talent as she gracefully navigates her evolving career. From her early days as a Disney star to her current ventures, Hawk's journey is marked by her unwavering commitment to growth and artistic exploration.
Ronni Hawk first captured hearts when she portrayed Rachel Diaz in the popular Disney Channel series "Stuck In The Middle" back in 2016. Her youthful charm and acting prowess quickly earned her a dedicated fan base, setting the stage for her transition into more diverse roles.
As with many former child stars, Hawk recognized the importance of evolving her image to reflect her growth as an actress and individual. Her journey beyond the Disney realm has been marked by her willingness to take on complex and diverse characters, proving her range and dedication to her craft.
Hawk's commitment to her craft is evident in her choice of roles since her Disney days. Her filmography boasts appearances in popular TV shows like "Law & Order: SVU" and "The Affair," showcasing her ability to seamlessly adapt to various genres and storylines.
Stepping into more mature roles has allowed Ronni Hawk to challenge herself creatively. Her dedication to mastering her craft is a testament to her passion for acting and her desire to continuously push her boundaries.
Ronni Hawk's presence at the 80th Venice International Film Festival garnered significant attention, as she graced the event with her captivating elegance. Her choice of a plunging black ball gown exuded sophistication and marked her transition from a Disney star to a versatile actress on the global stage.
As Hawk continues to make her mark in the entertainment industry, her trajectory is one to watch closely. Her dedication to her craft, coupled with her willingness to embrace new challenges, positions her as a rising star with the potential to leave a lasting impact.
About Ronni Hawk:
Ronni Hawk's journey in the entertainment industry serves as an inspiration to aspiring actors and artists. Her ability to gracefully transition from her Disney roots to more mature roles showcases her dedication, adaptability, and determination to forge her own path in Hollywood.
Ronni Hawk's career is a testament to her commitment to growth, evolution, and artistic exploration. From her Disney beginnings to her current ventures, Hawk continues to captivate audiences with her talent, versatility, and graceful presence. As she continues to embrace new opportunities and challenges, the entertainment world eagerly anticipates the next chapters of her remarkable journey.