Fox NFL Reporter Jay Glazer Is Claimed to have Engaged to Girlfriend Rosie Tenison
Jay Glazer put a ring on it!
The Fox NFL reporter, 53, is engaged to girlfriend Rosie Tenison, PEOPLE can exclusively reveal.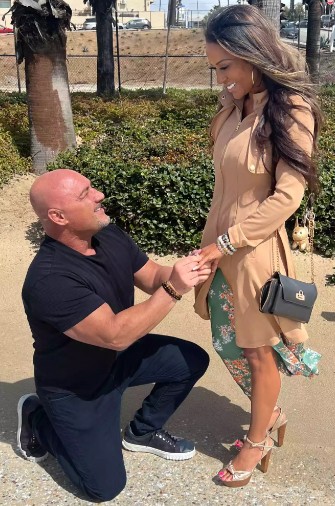 Glazer proposed to Tenison earlier this week in California, a source tells PEOPLE. "Jay got engaged in Santa Monica at the site of his first date with Rosie, when they dated the first time," the insider says.
Noting how Glazer and Tenison "had broken up before Jay went on his mental health journey", which he documented in his book, Unbreakable: How I turned my depression and anxiety into motivation and you can too, the source continues that "he just didn't feel worthy of love."
"He had broken up with Rosie, though he knew she was his soul mate and the love of his life," the insider adds.
Glazer announced his exciting enagagement news in an Instagram post on Sunday. "Sooooo this happened! ❤️❤️❤️ It only took me 53 years to find true love. For everyone out there… it's never too late," he began his caption.
"Because of my gray, I've felt unlovable for 53 years! As a result, I've sabotaged and pushed others away- that's what the gray gets you to do. But it takes a special spirit to stand there with me, help me grow, and feel worthy of feeling loved," Glazer continued. "That's who this woman is!! This amazing, incredible soul Rosie Tenison saw my pain but more so saw my heart and said 'This man takes care of so many people but who takes care of him? I want to be the one to take care of him!' "

"However, I wouldn't have been able to receive this love had I not gone on this mental health journey with all of you," he added. "Took me 53 years to do the work on myself to see I am worth it, I can beat the gray… I can live in the blue. Thank you Rosie for what's going to be a lifetime of blue and love."
Glazer concluded his post by including an array of hashtags, including, "#MazelFreakingTov,"
#DreamComeTrue" and "#AboutTime."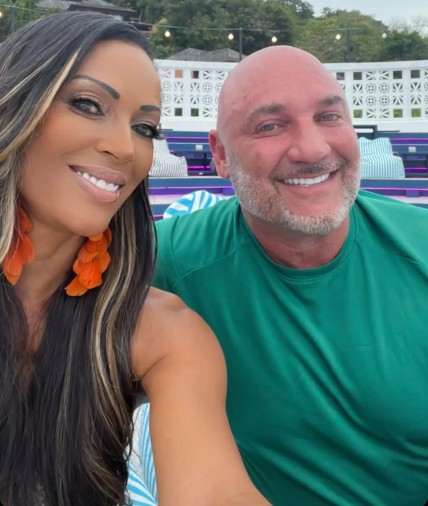 Glazer celebrated life with Tenison, a former model and clothing designer who owns the boutique Varga in Los Angeles, in an Instagram post last month.
Sharing photograph of the two on boat in a picturesque setting in Thailand the TV journalist wrote, "I am doing GREAT!!!"
"Raising a glass (of water with lemon) to you all and this beautiful place. Rosie and I came out here together for two weeks to work on mind, body and spirit," he continued.
"We ate only anti-inflammatory foods (dropped 10 pounds in a week just from cutting out alcohol and eating the right foods), trained Muy Thai, learned more meditation and breathwork techniques to calm anxiety, worked with monks again for depression and mental health and did a digital detox (hardest part of it) but once we got used to the break from our phones and computers, the anxiety melted away and we connected on a deeper level with each other and everyone around us," added Glazer.
The NFL insider then noted that he couldn't "wait to share with you all over the coming weeks what we learned to hopefully help you all as well," stating, "I know not everyone can go to Thailand but I can bring what I learned back to you. We can use these lessons anywhere. Team Unbreakable. Love y'all."