Gen Z is going out in their underwear: 'Free the nipple!'
Amber Gonzalez, a 25-year-old from Washington Heights, has become a fan of the naked fashion trend, proudly showcasing her tattoos and slim figure in barely-there outfits. Despite the occasional wardrobe malfunction, including nip slips, Amber doesn't mind and even embraces the "free the nipple" mantra.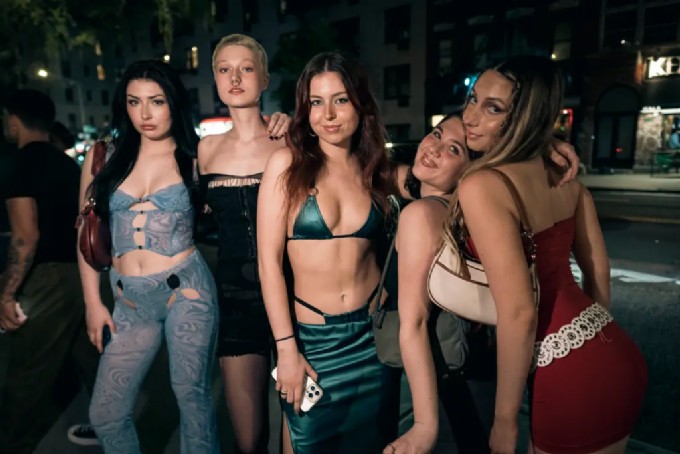 Her recent night out at the Georgia Room in the Flatiron District featured a black jean shorts ensemble paired with a sheer bralette adorned with black polka dots from Urban Outfitters. Amber's friends often alert her to wardrobe malfunctions, but she doesn't let it bother her.
The naked fashion trend has gained popularity in recent years, with celebrities like Kendall Jenner and Hunter Schafer sporting minimal looks that emphasize skin. Designers such as LaQuan Smith and labels like Blumarine have also featured models in revealing ensembles on the runways.
For Amber and others like her, the trend carries a certain sense of power and sexuality. Audrey Steen, the CEO of Upcycling Diaries, a fashion company specializing in revealing looks, sees the trend as an opportunity to turn heads and create a captivating allure.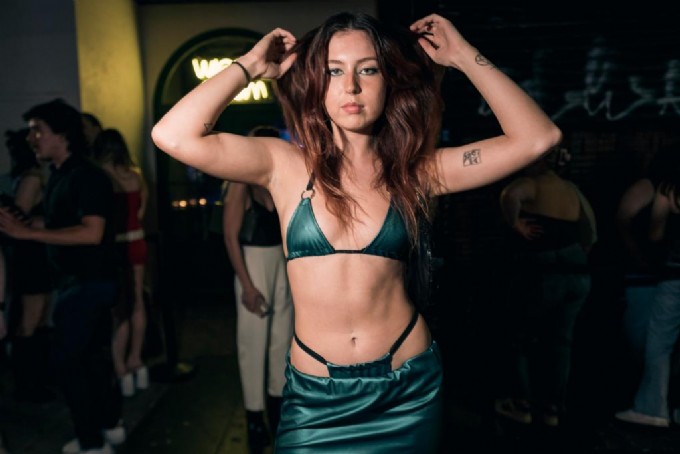 Phelix Schneider, a designer from Portland, Oregon, also embraces the concept of naked fashion, creating a range of provocative designs. On a recent night out with her friends, they donned corset dresses, colorful sheer two-piece sets, and high-slit skirts with thong strap cutouts.
While the attention received for their outfits may not always be positive, individuals like Mikayla Dinapoli, a 23-year-old from Cross River, NY, remain unfazed. Mikayla prioritizes comfort and body positivity, surrounding herself with supportive individuals who encourage her to feel beautiful inside and out.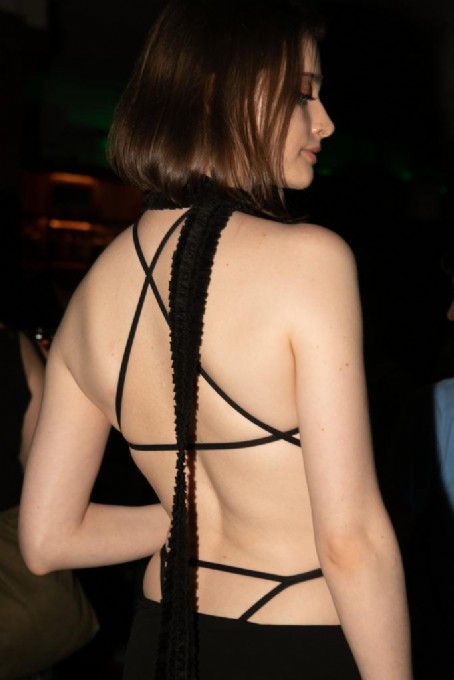 The naked fashion trend isn't limited to younger individuals. Jennifer Martinez, a 32-year-old stylist from Inwood, exudes confidence and proudly showcases her body. Wearing a Zara blazer and a cutout dress from a small boutique, Jennifer feels amazing and comfortable in her own skin, using fashion to express her true self.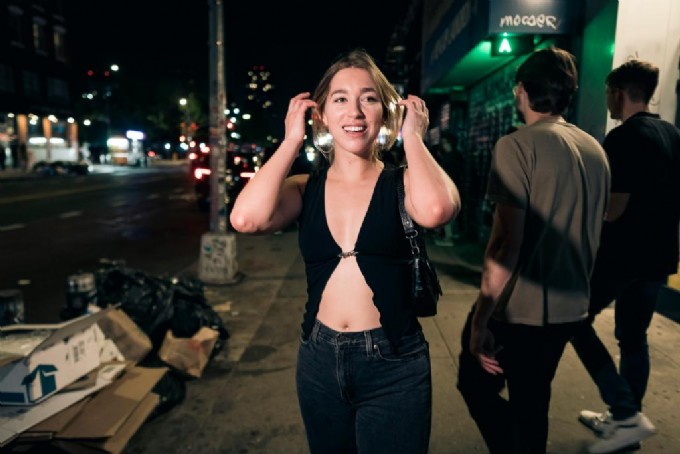 As the naked fashion trend continues to gain traction, individuals of all ages are embracing the opportunity to feel confident, empowered, and comfortable in their own bodies.