George and Amal Clooney Step Out in Style for Glamorous Date Night Dinner in Venice
The dynamic duo turned heads as they stepped out for a luxurious date night dinner in the romantic city of Venice, Italy.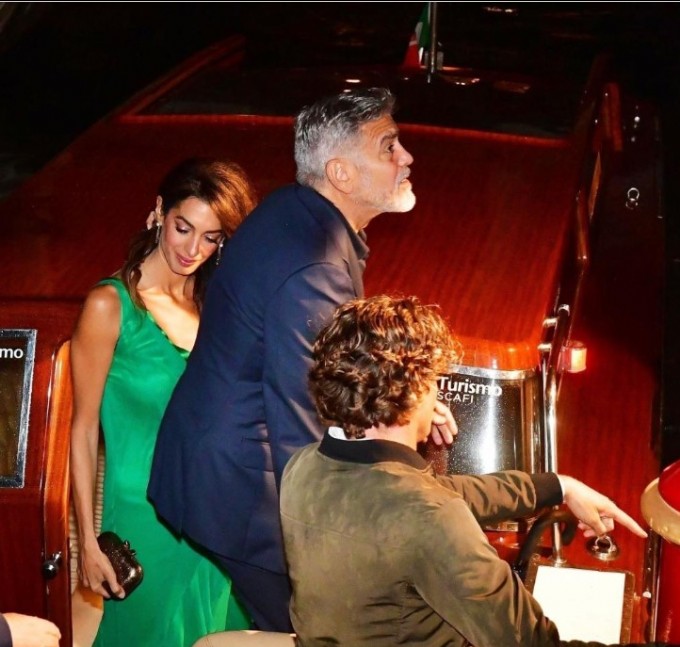 Amal, known for her elegance, donned a breathtaking emerald green gown that featured intricate silk details at the bodice and a daring thigh-high slit, showcasing her impeccably toned legs. The 45-year-old human rights lawyer exuded confidence as she left the waterfront Ristorante Da Ivo by boat, allowing her long hair to flow in loose, natural waves.
George Clooney, the iconic star of "Ocean's Eleven," looked every bit the gentleman in his navy suit, maintaining his trademark dapper style. The 62-year-old actor and filmmaker effortlessly complemented his wife's glamorous look.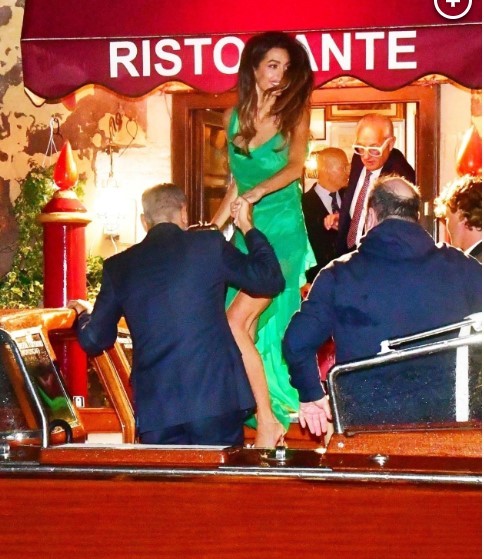 The glamorous couple arrived in Venice to participate in the 80th Venice International Film Festival, where George Clooney's directed film, "The Boys in the Boat," is set to be featured. This star-studded event provided the perfect backdropp for their elegant appearance.
Earlier, during a boat ride, Amal showcased her chic summer style by wearing a white sleeveless floral minidress adorned with navy floral accents, perfectly coordinating with George's blue polo shirt and seersucker pants.
Throughout the summer, the philanthropic duo has enjoyed several elegant date nights, including a charming dinner in Lake Como in July. During this outing, Amal wowed in a silver sequined babydoll dress, radiating her own brand of movie star allure.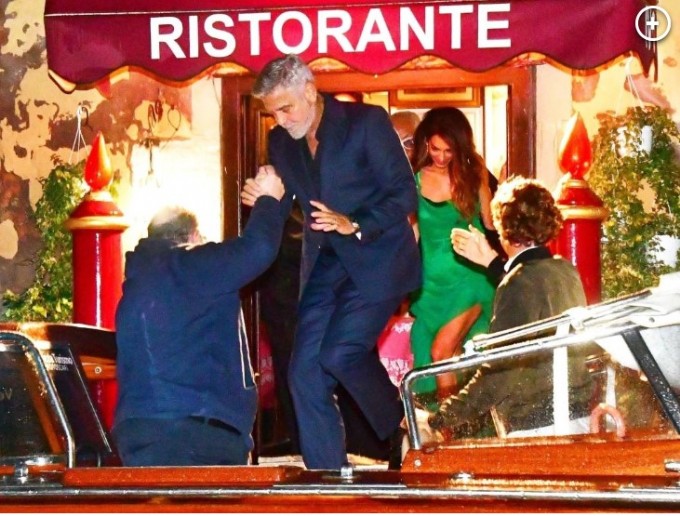 The Clooneys have been a consistent presence at the Venice Film Festival and notably made their first public appearance together after the birth of their twins, Alexander and Ella, in 2017. While George Clooney often commands attention, he also took on the role of stylist during the Kennedy Center Honors 2022 red carpet event. He made sure all eyes were on his wife, adjusting her striking red cape dress.
Julia Roberts, George Clooney's on-screen partner, also made an appearance at the December 2022 Kennedy Center Honors event in Washington, DC. Roberts donned a gown adorned with photos of Clooney, celebrating his remarkable achievements in the arts.
As the Venice Film Festival kicks off, anticipation is high for George Clooney's potential awards and accolades. The Clooneys continue to captivate fans with their undeniable charm, fashion flair, and influential presence on and off the silver screen.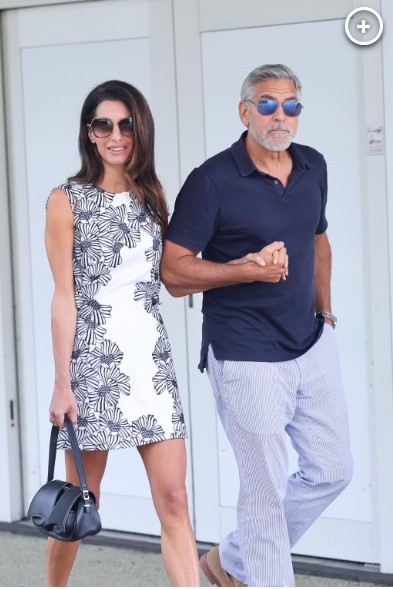 George Clooney's Sexual Orientation: Debunking Rumors and Celebrating His Iconic Movies.
George Clooney, the charismatic and talented actor, director, and philanthropist, has been a prominent figure in the entertainment industry for decades. Over the years, rumors and speculations about his sexual orientation have circulated in the media. In this article, we aim to shed light on George Clooney's sexual orientation while also celebrating his remarkable contributions to the world of cinema.
Clooney's Sexual Orientation:
It's important to note that an individual's sexual orientation is a personal matter and should be treated with respect and sensitivity. George Clooney has consistently maintained his privacy in this regard. While there have been rumors and speculations about his sexual orientation, Clooney himself has never publicly confirmed or denied these claims. It's crucial to remember that assumptions about someone's sexuality should not define their identity or career.
George Clooney's Career Highlights:
As an actor, director, and producer, George Clooney's portfolio boasts an impressive array of movies that have left an indelible mark on the film industry. Let's take a look at some of his iconic works:
Suburbicon (2017): Clooney directed this dark comedy, exploring societal issues in a seemingly idyllic suburban community.
Gravity (2013): Paired with Sandra Bullock, Clooney delivered a captivating performance in this space thriller, showcasing his versatility as an actor.
The Descendants (2011): In this poignant drama, Clooney played a father navigating family challenges after his wife's accident. His performance earned him an Oscar nomination.
Up in the Air (2009): Clooney received widespread praise for his role as Ryan Bingham, a corporate downsizer. The film earned him an Academy Award nomination for Best Actor.
Good Night, and Good Luck (2005): In this historical drama, Clooney not only acted but also directed and co-wrote the screenplay. The film received critical acclaim for its portrayal of journalist Edward R. Murrow's battle against McCarthyism.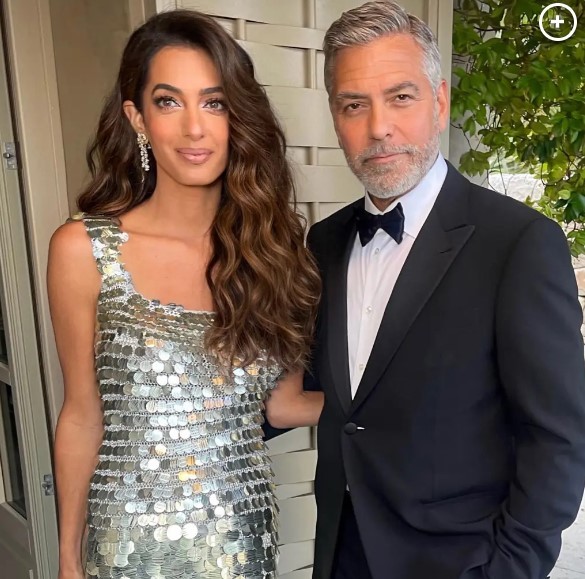 Ocean's Eleven (2001): Clooney starred as Danny Ocean in this star-studded heist film. His charismatic performance contributed to the film's success, making it a modern classic.
In the realm of Hollywood, George Clooney remains a highly respected figure, not just for his undeniable talent but also for his commitment to philanthropy and advocacy. As discussions about an individual's sexual orientation should be approached with sensitivity and respect, it's crucial to focus on celebrating Clooney's accomplishments as an actor, director, and philanthropist. With a legacy of iconic movies, Clooney continues to leave a lasting impression on the world of entertainment.