Georgina Rodriguez Shines in £1 Million Chopard Necklace at Cannes Film Festival
The 29-year-old model donned an elegant black dress paired with a magnificent diamond necklace worth an astonishing £1 million.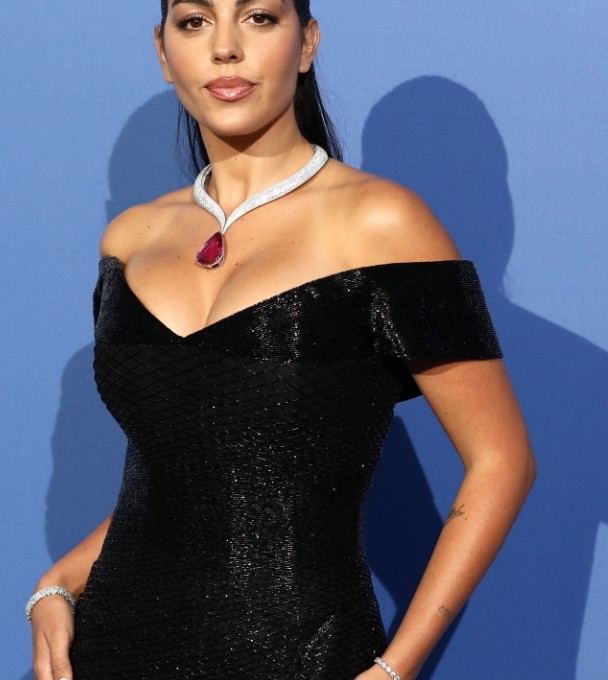 The breathtaking necklace, created by luxury jeweller Chopard, added a touch of glamour and brilliance to Georgina's ensemble. Interestingly, she wasn't the only star to showcase this remarkable piece at Cannes. K-pop star Karina, a member of the South Korean girl group Aespa, was spotted wearing the same sparkling red diamond Chopard necklace the night before.
In addition to the eye-catching necklace, Georgina accessorized with a silver bracelet and a sparkling ring, further enhancing her red carpet look. While Cristiano Ronaldo was in Saudi Arabia, Georgina enjoyed her solo trip to Cannes, indulging in the films and festivities of the renowned film festival.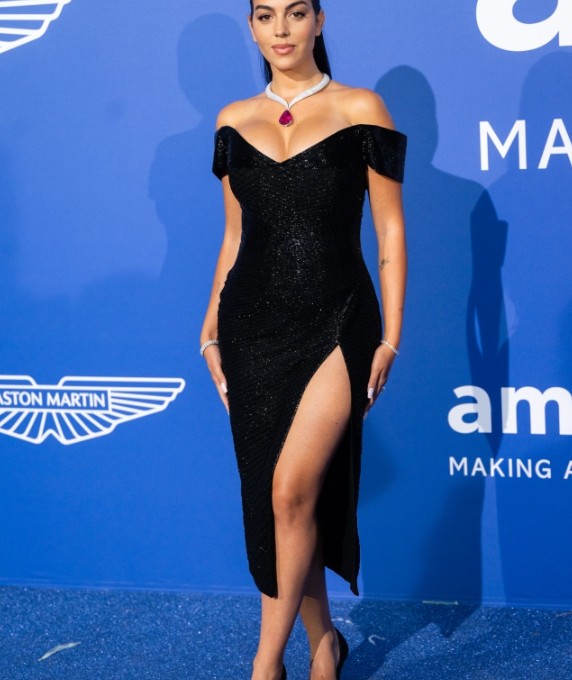 Before her Cannes excursion, Georgina spent time in Madrid, the city where she first met Ronaldo. During her stay in the Spanish capital, she participated in a glamorous photoshoot, showcasing her modeling talents. Georgina has previously collaborated with renowned brands like Tiffany & Co. and graced the cover of Elle magazine earlier this year.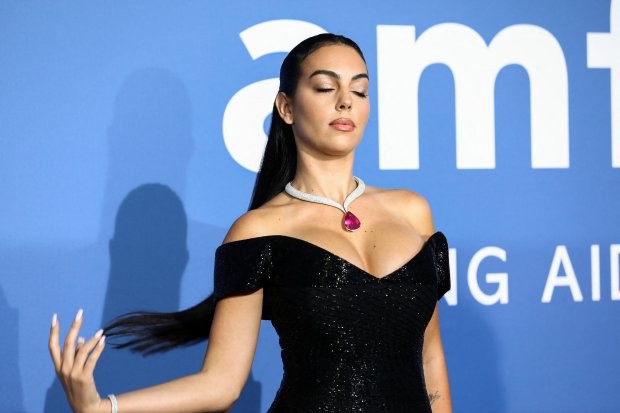 Accompanied by her five-year-old twins Mateo and Eva, as well as Alana Martina, also five, Georgina embraced the opportunity to spend quality time with her children during her visit to Madrid. Meanwhile, Ronaldo showcased his skills on the field, scoring a goal for Al-Nassr in their 3-2 victory over Al-Shabab on Tuesday night.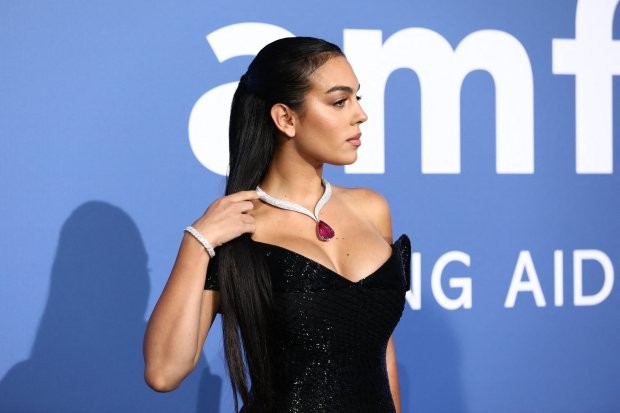 Georgina Rodriguez continues to captivate audiences both on and off the red carpet, leaving a lasting impression with her impeccable style and undeniable elegance. Her appearance at the Cannes Film Festival, adorned with the remarkable £1 million Chopard necklace, further solidified her status as a fashion icon.