Get Prepared for Morgan Wallen's San Diego Concerts at Petco Park with These 13 Essential Details
Country music sensation Morgan Wallen is set to perform at Petco Park in San Diego this weekend as part of his "One Night at a Time" tour. After a six-week postponement due to reported vocal issues, the tour resumed on June 22 with two successful concerts at Chicago's Wrigley Field. If you're attending Wallen's San Diego concerts, here are 13 key things to keep in mind: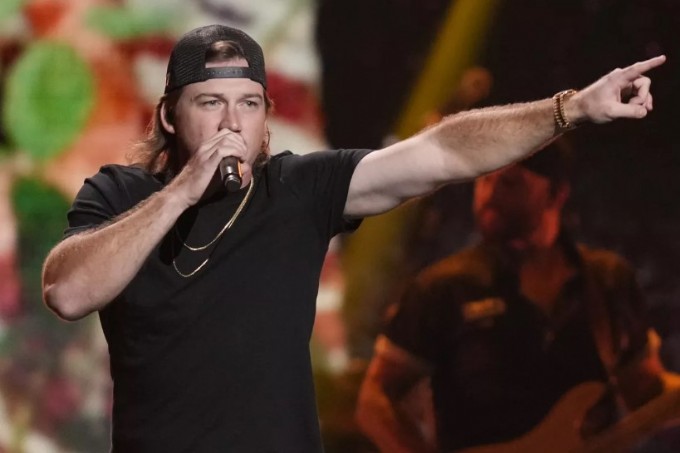 Don't miss Morgan Wallen's "One Night at a Time" tour featuring Hardy, Ernest, and Bailey Zimmerman at Petco Park today and Saturday. Tickets are available at various price ranges, starting at $219.75 for today's concert and $279.75 for Saturday's concert, plus service charges. Get ready for an unforgettable night of country music in the heart of San Diego's downtown area.
Parking and Transportation: Padres parking lots will open at noon for pre-purchased passes. Tailgating is not permitted for this event. Due to limited parking, it is recommended to use public transportation or ride-hailing services. Check San Diego Trolley and Coaster schedules for more information.
Merchandise: A Morgan Wallen "One Night at a Time" tour merchandise trailer will open outside Petco Park at 10th Avenue and Park Boulevard. Merchandise will also be available inside the stadium.
No Smoking: Petco Park is a smoke-free facility. Designated smoking areas will be available at each main gate.
Cashless Venue: Petco Park is a cashless venue, accepting credit cards, Padres Pay, Google Pay, and Apple Pay at all concessions locations.
Bag Policy: Bags and backpacks, except for single compartment bags measuring no more than 7 inches by 10 inches, and infant and medical bags, are not permitted.
No Professional Cameras: Professional cameras are prohibited.
No Outside Food or Beverages: Outside food and beverages, including sealed water bottles, are not allowed. Concession stands inside the ballpark accept credit cards, Padres Pay, Google Pay, and Apple Pay.
Petco Park Suite Entrance: Those who purchased a Petco Park suite can enter through any of the designated seating bowl entrances. Suites will remain open for 30 minutes after the concert ends.
Entrance for General Admission Pit Tickets: Holders of General Admission Pit tickets (designated as "GA Pit" on tickets) can enter through the Gaslamp Breezeway Entrance or the Park Boulevard Entrance. You'll need to obtain a Pit Access wristband before entering the field.
Entrance for Stadium Floor Tickets: If you have stadium floor tickets (sections A-1 to A-7 and B-2 to B-6), enter through the Gaslamp Breezeway entrance. Make sure to obtain a specific floor access wristband before entering the field.
Entrance Gates for Elevated Seating: Guests with elevated seating bowl tickets may enter through the Gaslamp Gate, East Village Gate, Park Boulevard Gate, or Home Plate Gate.
Digital Tickets: All tickets for the concert are digital and can be found in either the MLB Ballpark app or the Ticketmaster app. It's recommended to transfer tickets to each person in your party to ensure everyone has their own mobile ticket.
Early Arrival: Gates will open at 4 p.m. for both today and Saturday's concerts. To secure a good spot, it is advised to arrive early, as there is no re-entry permitted.