Gigi Hadid Reveals Bella's 'Long and Intense' Treatment Journey with Lyme Disease
Gigi clarified a previous post where she shared a throwback picture of them together at a fashion show. She emphasized that Bella had just completed an extensive treatment for the disease and wanted to clarify that her return to shows would happen when she feels ready. This revelation offers a glimpse into Bella's ongoing struggle with Lyme disease, which she was diagnosed with in 2012, alongside her younger brother Anwar and their mom, Yolanda Hadid.

Gigi's Supportive Words

Gigi expressed her pride and excitement for Bella's forthcoming "comeback" in her Instagram Story post. She clarified that the previous caption was not meant as a promise for her sister's immediate return to fashion shows. Instead, Gigi highlighted her sister's recent journey through a long and intense treatment for Lyme disease, indicating that Bella's health is her priority.

Living with Lyme Disease

Lyme disease, as diagnosed in Bella, Anwar, and Yolanda, can cause various symptoms, including fever, fatigue, joint stiffness, and swollen lymph nodes. In 2021, Bella offered a glimpse into her life with the disease by sharing snapshots of herself undergoing IV treatment. Living with chronic autoimmune diseases can be challenging, as Bella revealed through her posts and previous interviews.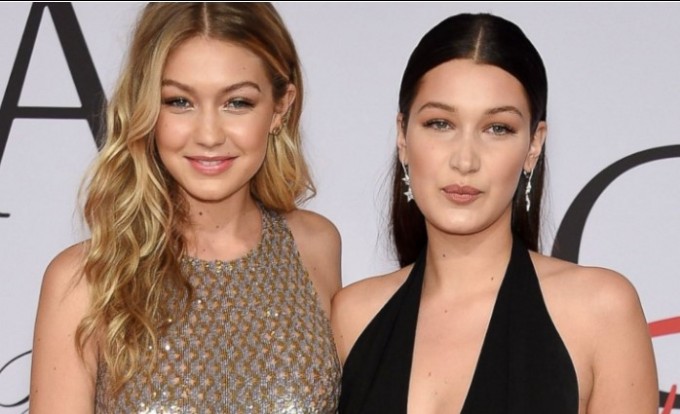 Gigi's Guilt and Independence

In a 2019 interview with Elle, Gigi candidly spoke about the challenges her family faced due to Lyme disease. With three family members battling the illness, Gigi became very independent, stepping up to help her family, especially on difficult days when her mom couldn't get out of bed. Despite her supportive role, Gigi also expressed feeling guilty for not fully understanding the pain and struggles her family members were going through.

Yolanda Hadid's Testimony

Yolanda Hadid, former star of "Real Housewives of Beverly Hills," has been vocal about her experience with Lyme disease and its debilitating symptoms. She described the unseen struggles that come with the disease, such as severe joint pain, brain fog, and anxiety. She emphasized that even though life goes on, the relentless fatigue and challenges persist, yet the younger generations, like Bella, continue to push forward.

Gigi Hadid's heartfelt revelation about Bella's treatment journey with Lyme disease offers a glimpse into the supermodel's resilience and determination. While Bella undergoes an intense treatment, her sister's support and understanding provide a source of strength. As the Hadid family continues to raise awareness about Lyme disease, their story serves as a reminder of the unseen struggles faced by those dealing with chronic illnesses."
The Hadid family's journey through Lyme disease has shed light on the challenges and resilience associated with chronic illnesses. Bella's recent treatment completion, as shared by her sister Gigi, emphasizes the importance of prioritizing health and well-being over external commitments. Bella's decision to wait until she feels ready to return to fashion shows highlights her determination to listen to her body and honor her healing process.

Lyme disease, a tick-borne illness, can lead to a range of symptoms that affect various aspects of a person's life. The diagnosis of not only Bella but also her brother Anwar and their mother Yolanda has brought attention to the prevalence of this disease and its impact on entire families. Bella's openness about her treatment, including undergoing IV therapy, has provided a window into the challenges she faces and the strength required to manage a chronic autoimmune condition.

Gigi's role within the family dynamic shifted significantly due to the impact of Lyme disease. In her 2019 interview with Elle, she expressed both her independence and the guilt she felt for not fully comprehending the extent of her family's struggles. This perspective underscores the complexity of supporting loved ones with chronic illnesses, where caregivers may take on responsibilities beyond their years.

Yolanda Hadid's advocacy and willingness to share her own experience have further elevated the conversation surrounding Lyme disease. Her descriptions of the "unseen struggles" highlight the often-invisible nature of chronic illnesses, where outward appearances can be deceiving. The Hadid family's determination to raise awareness underscores the need for empathy and understanding, as those battling chronic illnesses often confront challenges that may not be immediately apparent.

In conclusion, the Hadid family's journey with Lyme disease, as portrayed through Gigi's heartfelt post, stands as a testament to the strength, resilience, and unity required to navigate the complexities of chronic illness. Bella's ongoing treatment and her decision to prioritize her health remind us all of the significance of self-care and the journey toward healing. Through their advocacy and openness, the Hadid family continues to shine a light on the hidden struggles faced by individuals and families dealing with chronic health conditions.