Gigi Hadid Unveils New Guest In Residence Collection Amidst Romance with Bradley Cooper
The mom of one, who serves as the brand's creative director, gave her fans a glimpse of her latest creations in a promotional clip posted on the label's Instagram on a Tuesday morning.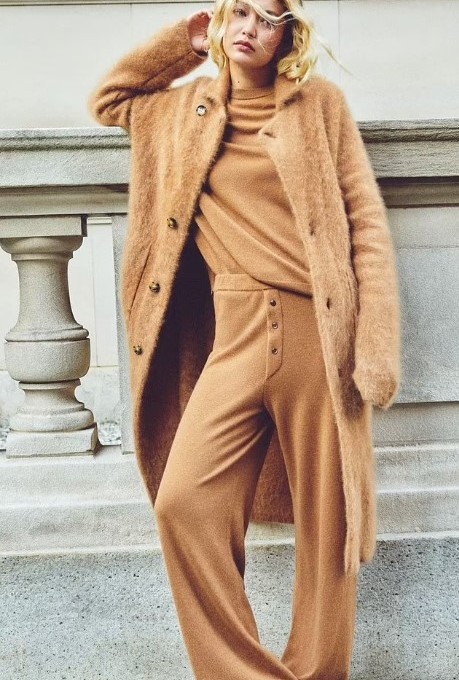 Founded by Gigi in 2022, Guest In Residence has been carving a niche for itself with a focus on exquisite knitwear, and the brand's latest offerings are no exception. The video showcased Gigi sporting the Grizzly Capsule, a limited edition collection crafted from 100% cashmere.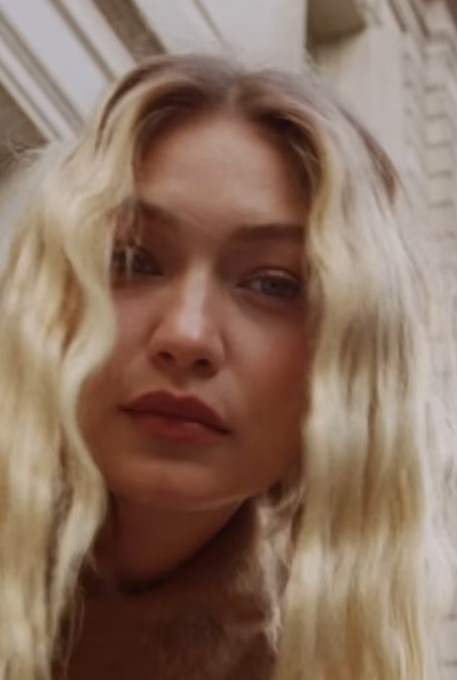 Fashion enthusiasts and fans alike can now explore and purchase pieces from the Grizzly Capsule on the brand's official website, as well as their physical store located at 21 Bond Street, New York City. Gigi was seen rocking the Grizzly Wash Coat, the Shrunken Crew, Everywear Pant, and the Grizzly V Neck, all exuding a blend of sophistication and comfort.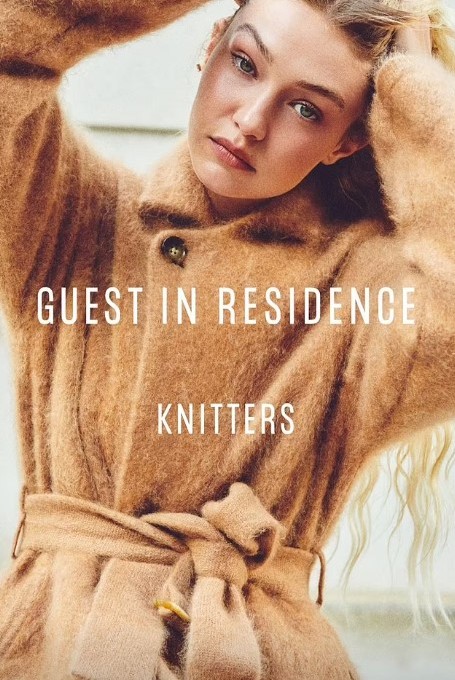 In the Instagram clip, Gigi exudes elegance in her burnt orange ensemble as she poses and takes a leisurely stroll down the iconic streets of New York City.
This exciting updat on Guest In Residence comes at an interesting time for Gigi. She's been making headlines lately due to her burgeoning romance with Oscar-winning actor Bradley Cooper, who happens to be 48 years old. Their relationship has certainly piqued the interest of fans and the media alike.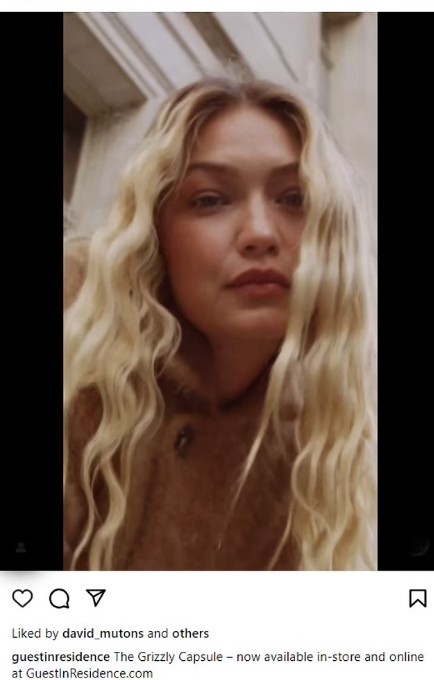 Recently, Gigi enjoyed a girls' night out with celebrity pals, including Taylor Swift, Sophie Turner, Cara Delevingne, Selena Gomez, and others. The group even included Brittany Mahomes, the wife of Kansas City Chiefs quarterback Patrick Mahomes, who is a close friend and teammate of Taylor Swift's new boyfriend, Travis Kelce.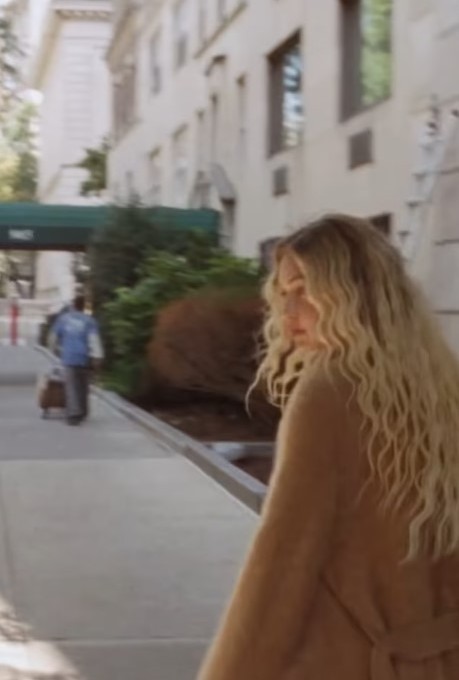 What's intriguing is that, according to Entertainment Tonight, Bradley Cooper reportedly made a surprise appearance at this girls' night out. An insider revealed that after the ladies finished their dinner, they headed over to Zero Bond, where Bradley also joined the gathering.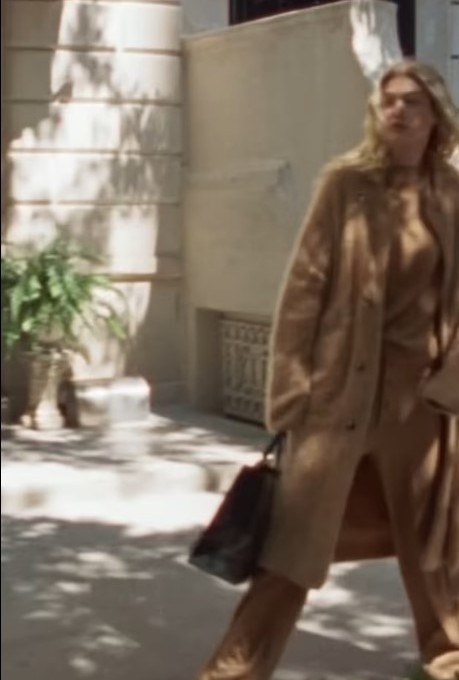 The source further disclosed, "Bradley went there to meet up with Gigi, and the two of them left the club together." Their night continued at Zero Bond, where they stayed until 3 am.
During their exit, Bradley and Gigi seemed to part ways, with Bradley dressed in a bomber jacket, hoodie, and beanie, while Gigi looked stunning in a black mini velvety button-up dress that showcased her long legs. She completed her look with black boots and had her long blonde locks elegantly pulled back into a bun.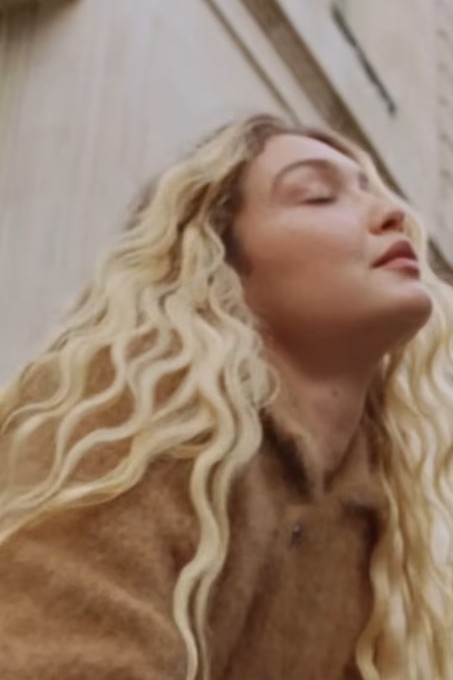 Gigi and Bradley's Saturday night outing was the latest in a series of sightings around New York City, which have fueled speculations about their budding romance. In early October, an inside source shared with ET that they were "hanging out casually" and had known each other for some time. The rumors began to swirl when they were first spotted together on a dinner date on October 5.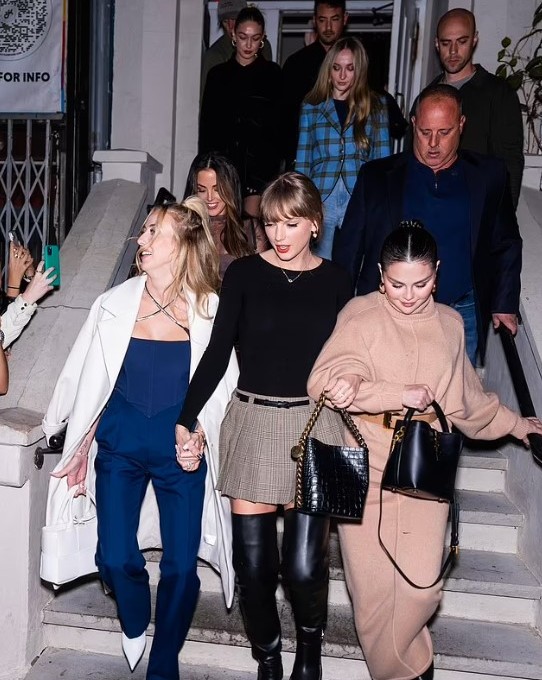 Previously, Gigi Hadid was linked to actor Leonardo DiCaprio, with whom she had an on-and-off relationship from September 2022 until it fizzled out in February. She also shares a three-year-old daughter with her ex-boyfriend, singer Zayn Malik, with whom she had an on-and-off relationship from November 2015 until October 2021.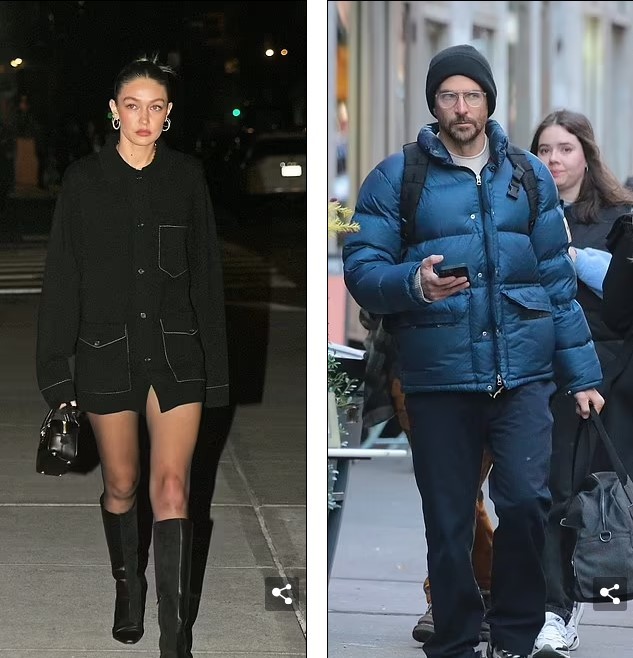 On the other hand, Bradley Cooper has a six-year-old daughter named Lea de Seine with his ex-partner, model Irina Shayk. They were together from 2015 until 2019.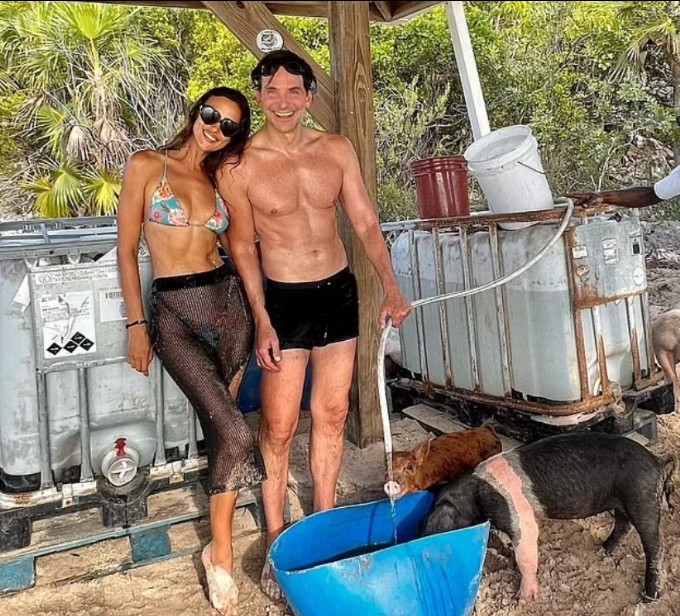 Gigi Hadid is not married. She has a daughter named Khai, who was born in 2020. Bella Hadid is 5'9".
Gigi Hadid Net Worth: According to Celebrity Net Worth, Gigi Hadid's net worth in 2023 is estimated to be $30 million. She is one of the highest-paid models in the world, and has earned her fortune through her modeling career, brand endorsements, and business ventures.
Hadid began her modeling career at the age of two, and has since appeared in campaigns for some of the biggest brands in the world, including Versace, Chanel, and Dior. She has also walked the runway for major fashion houses such as Victoria's Secret, Marc Jacobs, and Michael Kors.
In addition to her modeling career, Hadid has also launched her own business ventures. She has a clothing line with Tommy Hilfiger, and has also collaborated with brands such as Maybelline and Eos.
Hadid is a successful and popular model, and her net worth is expected to continue to grow in the years to come.
Gigi Hadid is not married, but she has a daughter named Khai with her ex-partner, Zayn Malik. Khai was born in September 2020.
Hadid is 27 years old. She was born on April 23, 1995.
Hadid is a close friend of Taylor Swift. The two have been photographed together on numerous occasions and have collaborated on several projects, including a campaign for Tommy Hilfiger in 2015.
Hadid does not have any other children besides Khai.
Hadid and Malik dated on and off for several years before breaking up in 2021. The two have remained amicable since their breakup and are co-parenting Khai.
Hadid has over 77 million followers on Instagram. She uses her platform to share photos and videos of her work, her family, and her life.