Gisele Bündchen, 43, Shares Heartwarming Reason Behind Her Farm Gift to Daughter Vivian, 10
Gisele Bündchen, the iconic 43-year-old Vogue cover girl, is not just a supermodel; she's also a devoted mother with a heartwarming story to share. In a recent interview with People magazine, Bündchen disclosed the extraordinary gift she has given to her 10-year-old daughter, Vivian.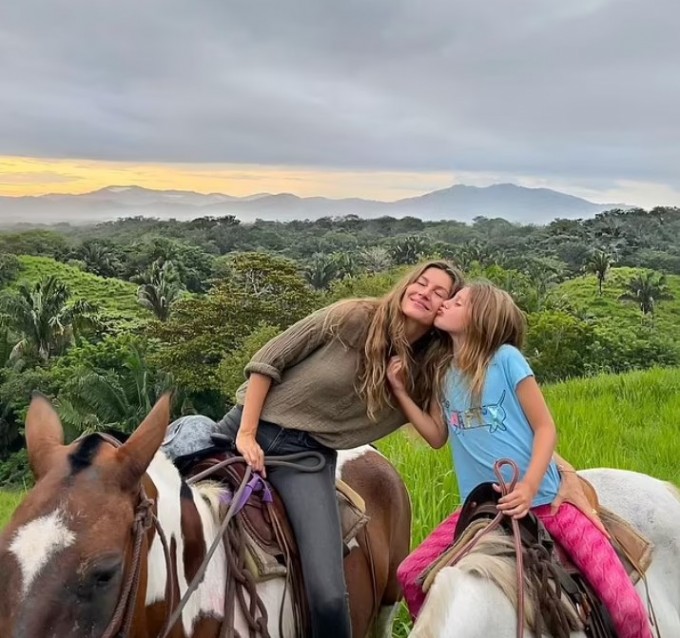 The Brazilian beauty has purchased a farm where Vivian can indulge her passion for horseback riding in tranquility, away from prying eyes. The farm serves as a haven for her daughter's equestrian pursuits, and it's clear that Bündchen's intentions go beyond just a thoughtful gesture.

Vivian, who embarked on her riding journey at a young age, is rapidly evolving into a skilled equestrian. Bündchen's decision to provide her daughter with a farm underscores her belief in the importance of creating joyful and bonding experiences together.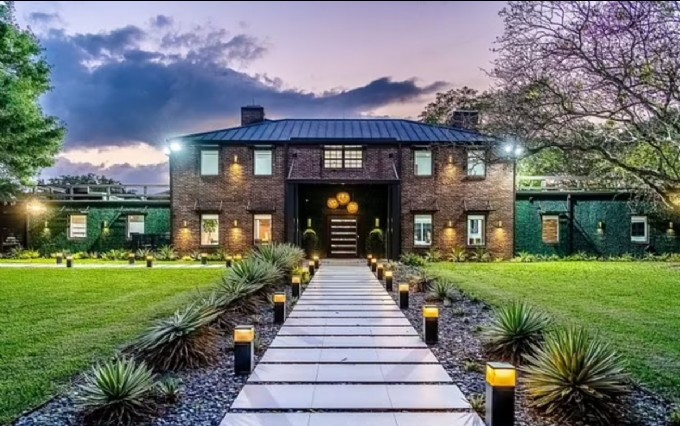 In her own words, Bündchen expressed her motivation, stating, "This should be a fun thing that we get to do together. So I was like, this way, I can have her practice what she loves."

Gisele Bündchen shares her daughter, Vivian, as well as her 13-year-old son, Benjamin, with her ex-husband, Tom Brady. Additionally, she has played a pivotal role in raising Jack, Tom Brady's son from his previous relationship with Bridget Moynahan.

Vivian's love for horseback riding has grown to the extent that she now wishes to acquire a second horse. As Bündchen lovingly describes it, "He takes care of Vivi, and I like that because he's a very easy horse. But she's already like, 'Mom, I have to have a new horse to jump higher.' I'm like, 'Calm down.'"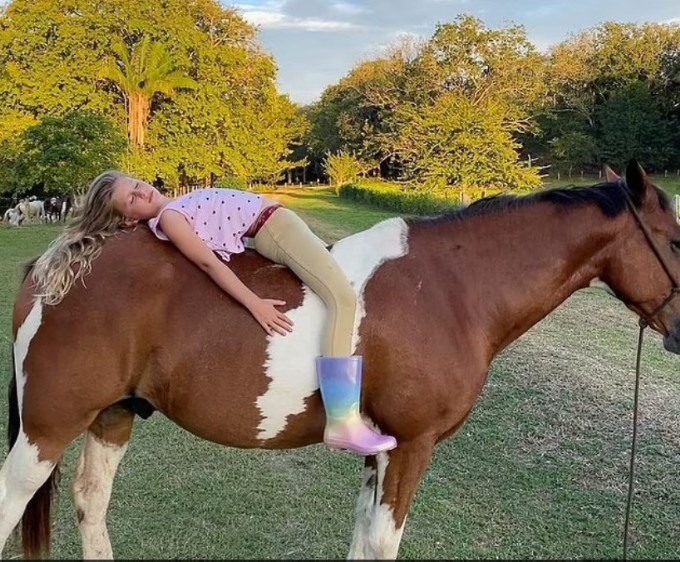 In response to her daughter's desire for a new challenge, Vivian pledged to contribute her effort and assistance to her mother's endeavors. Bündchen humorously recounted Vivian's promise, saying, "I'll work, Mom. I'll work and I'll help you."

Vivian's determination to "jump higher" at the age of 10 reflects her growing passion for the sport. Bündchen, while encouraging her daughter's enthusiasm, also offers a dose of maternal wisdom, advising her to enjoy the present moment, saying, "You're 10, calm down. Your horse jumps like a meter, 20. You're going to be fine. I think it's fine where you're jumping right now."

In addition to this heartwarming revelation, it has been reported that Gisele Bündchen recently acquired a remarkable $9.1 million equestrian estate in southern Florida. This sprawling property spans 7.5 acres in the Southwest Ranches development and features two horse rings, a football pitch, and a pool.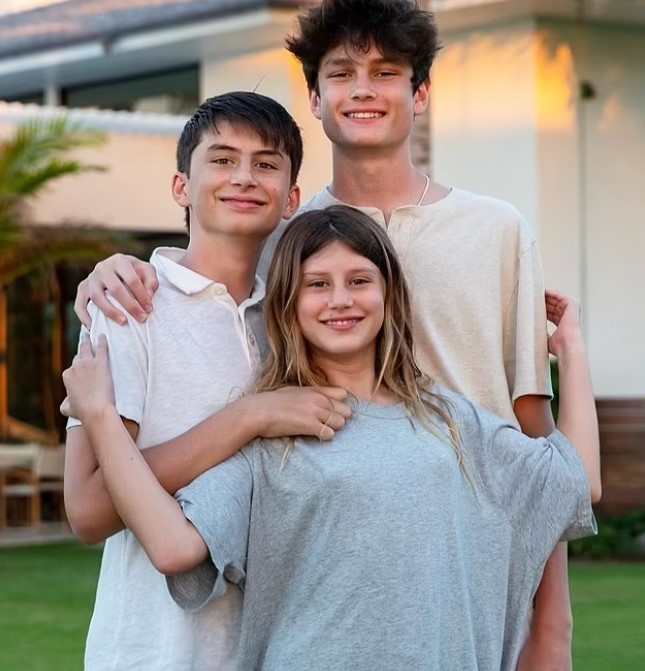 The acquisition was facilitated by Chad Bishop and Saddy Abaunza Delgado of ONE Sotheby's International Realty. Chad Bishop highlighted the farm's future as an animal-friendly haven, emphasizing plans to accommodate horses, chickens, and other farm animals.

The Southwest Ranches community is known for its vast land and stunning estates, making Gisele Bündchen's new property an exceptional addition to the area. With 5,200 square feet of living space, the estate boasts nine bedrooms spread between the main house and a separate 10-stall barn, complete with guest quarters.

Beyond her newfound passion for equestrian pursuits and family-oriented lifestyle, Gisele Bündchen recently announced her partnership with Gaia Herbs, a plant-based company. This partnership aligns with her longstanding connection to the brand, which she has used for over two decades. Gaia Herbs offers various herbal products, including Resveratrol, known for promoting a "healthy glow."

In her social media announcement, Bündchen expressed her deep-rooted affinity for the brand, emphasizing the significance of plants and nature passed down through generations in her family. She also shared her experiences visiting Gaia Herbs' farms and headquarters, underscoring the brand's commitment to purity, potency, and high quality.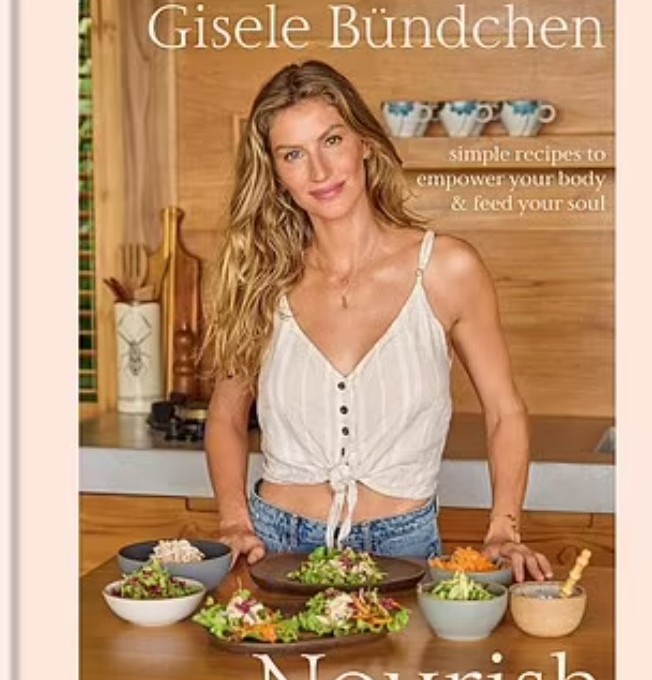 Gisele Bündchen's life has undergone significant transformations since her divorce from former football star Tom Brady one year ago. Her enduring connection to nature and her family's wellness has led her to embark on exciting new ventures and partnerships, all while cherishing precious moments with her children.
Gisele Bündchen's Impressive Net Worth in 2023: A Staggering $400 Million

Introduction: Gisele Bündchen's remarkable net worth of $400 million in 2023 cements her status as one of the most triumphant and highest-earning models in the history of the fashion industry. This Brazilian icon has made a significant mark as the face of Victoria's Secret, a prominent American brand specializing in cosmetics, lingerie, and clothing.
Gisele Bündchen's Religious Beliefs: What Is Her Faith?
Gisele Bündchen, who hails from a close-knit Catholic family with parents celebrating 37 years of marriage, holds steadfast to her religious beliefs.