'Gisele Bundchen Turns Heads in Cheeky LV Swimsuit for Louis Vuitton Ads'
The 42-year-old Brazilian beauty showcased her toned physique as she graced the sandy beaches of Miami. With her sun-kissed blonde hair flowing in soft waves, Gisele exuded confidence and a carefree spirit.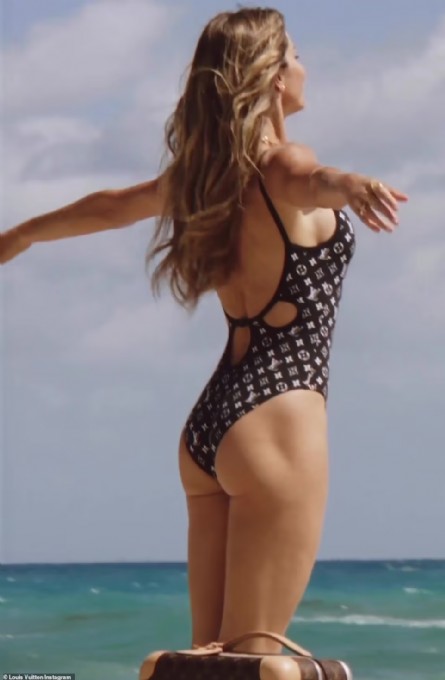 The video shared by Louis Vuitton captured Gisele's joyful dance on the beach, with the picturesque ocean serving as a breathtaking backdrop. While the focus was on her captivating presence, the camera zoomed in on her cheeky swimsuit, accentuating her enviable curves.
Louis Vuitton captioned the video: "Gisele Bundchen for Louis Vuitton: Horizons Never End." This collaboration with the renowned French luxury brand adds another milestone to Gisele's illustrious modeling career. Despite her recent divorce from football veteran Tom Brady, Gisele continues to thrive in the fashion industry, having also recently worked with Jimmy Choo.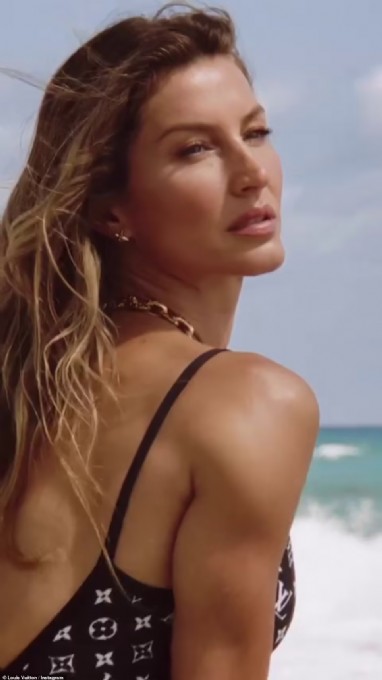 In May, Gisele turned heads once again at the annual Luz Alliance Gala, where she showcased her timeless elegance in a white one-shoulder gown. The dress, a recycled Stella McCartney piece worn by Gisele in 2019, was auctioned off for $48,000 to support reforestation efforts in Brazil, her home country.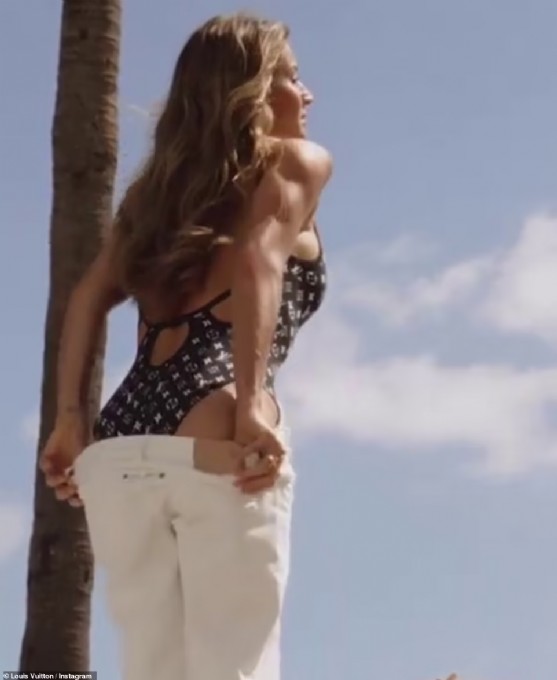 On Instagram, Gisele, a Vogue cover girl, shared a thoughtful message expressing her commitment to making a positive impact in the world. She thanked everyone who attended the Luz Alliance Gala, emphasizing the importance of collaboration and dedication in effecting meaningful change. Quoting Desmond Tutu, she wrote, "Do your little bit of good where you are; it's those little bits of good put together that overwhelm the world." Gisele's philanthropic endeavors and inspiring words resonate with her followers.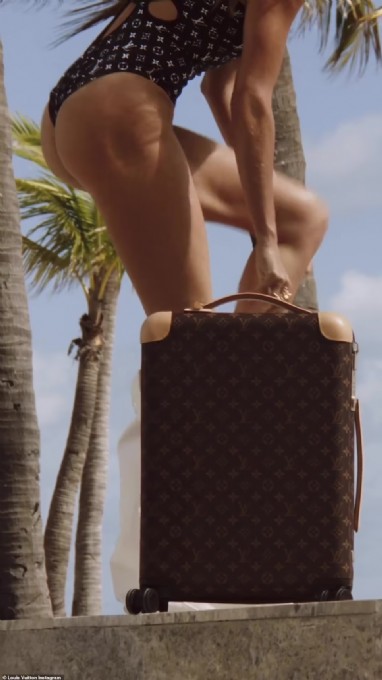 As Gisele embraces her new chapter, she radiates happiness and fulfillment. Following her divorce from Tom Brady, she is relishing her role as a devoted mother to their children. An insider reveals that Gisele is fully embracing her "mom mode" and is enjoying her newfound freedom.
Gisele's remarkable journey continues to captivate audiences worldwide. Her dedication to philanthropy, personal growth, and inspiring others is a testament to her enduring influence in the fashion industry and beyond.