Glamorous TV News Presenter Embroiled in Scandal Involving Giorgia Meloni's Ex-Partner
Viviana Guglielmi, aged 46, became the target of Andrea Giambruno's inappropriate advances during an off-air encounter at the Milan TV studio where they both work.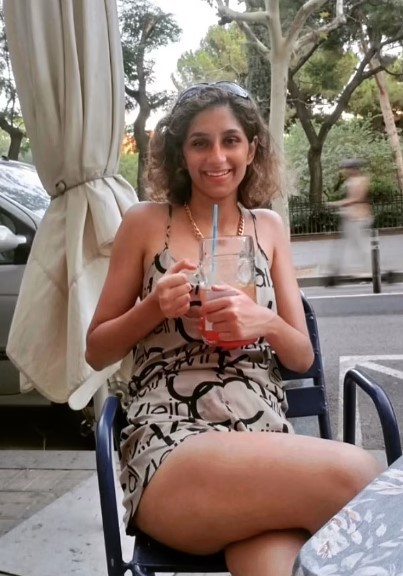 In an audio recording captured while they were off-air, Giambruno, aged 42, made explicit and lewd remarks to Guglielmi. The comments included inquiries about engaging in a 'threesome or foursome' and inappropriate physical gestures. These recordings were later exposed on the satirical Italian news program, Striscia la Notizia, which is part of the Mediaset media empire owned by the late former Prime Minister Silvio Berlusconi.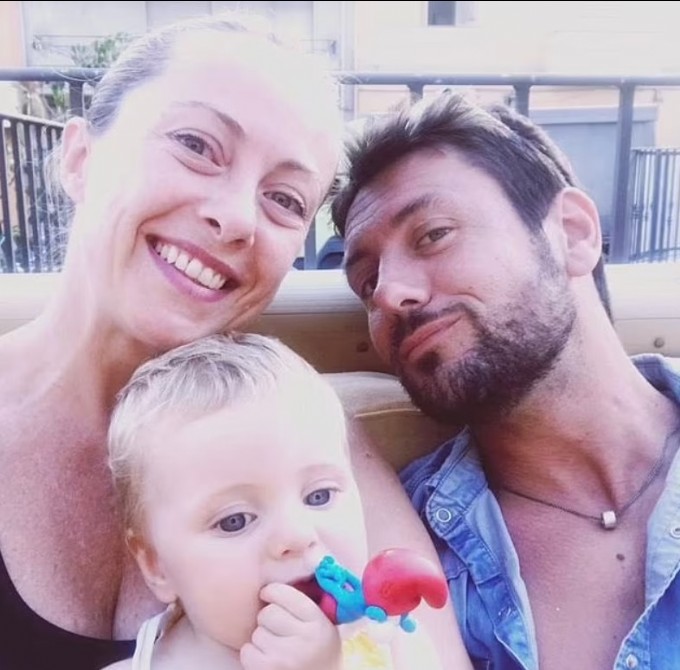 Meloni, the leader of Italy's center-right government, decided to end her relationship with Giambruno, the father of her child, after his inappropriate remarks became public. She officially announced their separation through her X account (formerly known as Twitter), stating that their paths had diverged for some time.

The leaked secret recording featured Giambruno complimenting Guglielmi's appearance and making unwanted physical advances. Guglielmi, who has been working as a journalist since 2009, hosts the Diaro del Giorno show, alongside Giambruno, and has also modeled.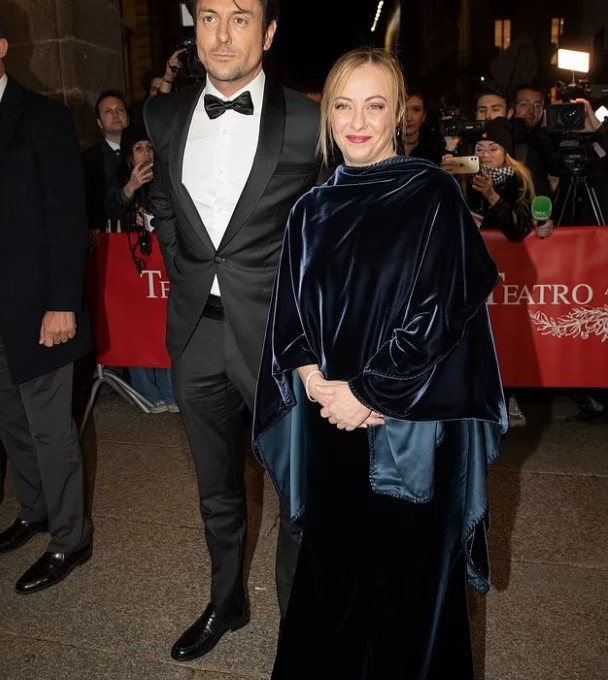 Giambruno's controversial comments have led to speculation about potential job consequences at Mediaset. Though some may dismiss these remarks as banter, they are not in line with the company's ethical standards. There is an increased likelihood that Giambruno may face professional repercussions for his actions.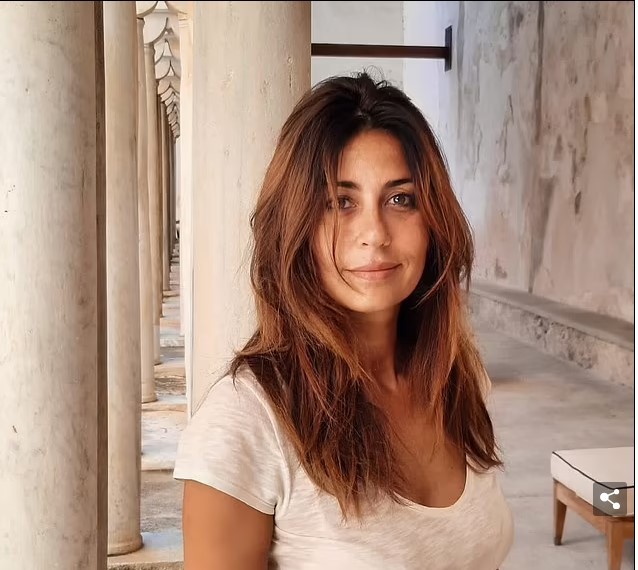 The situation has led to discussions and debates in Italy, with some suggesting that the release of these recordings was orchestrated to provide Meloni with a reason to end her relationship. Additionally, there are reports of further clips in which Giambruno behaves in a sexist and misogynistic manner.

Giambruno's previous controversial remarks included comparing mass migration to the transportation of animals and downplaying climate change. In one instance, he faced criticism for his comments on rape, which were seen as victim-blaming.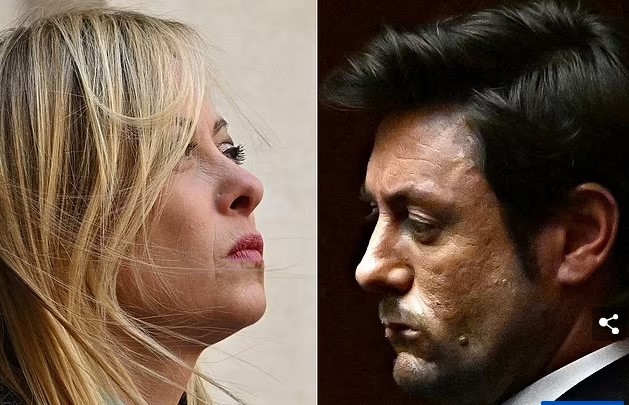 As the news broke, Meloni took to social media to publicly announce her separation and express her gratitude for the years she spent with Giambruno. She also emphasized her commitment to protecting their daughter, Ginevra, and her determination to focus on her responsibilities as Italy's Prime Minister.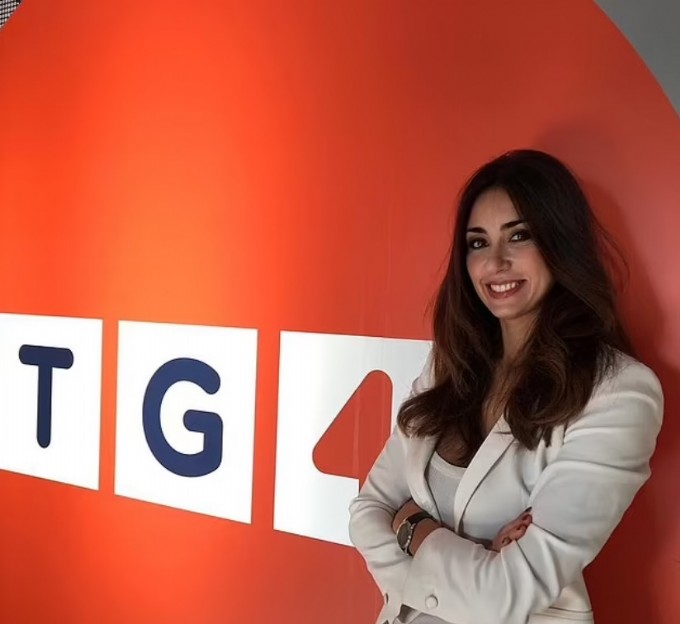 In response to the controversy, Mediaset decided to suspend Giambruno from his TV show for a week while a comprehensive investigation is carried out. This situation has not only impacted individuals but has also triggered discussions about the boundaries of appropriate conduct in the workplace and public life.

The unfolding events have garnered significant public attention, and Meloni's post about the separation was widely viewed, reflecting the public's interest in the matter.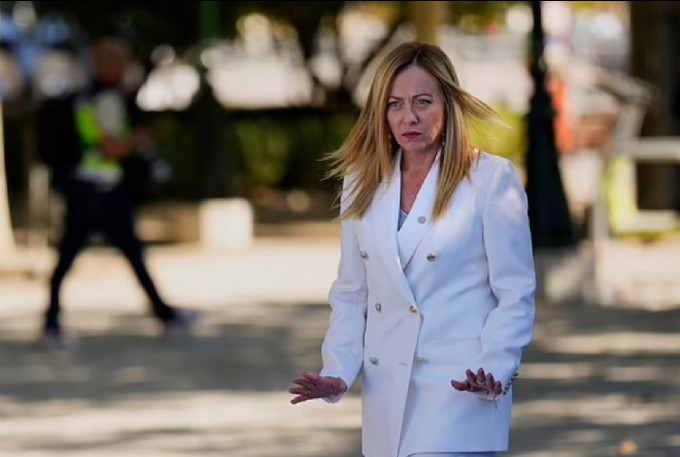 Giorgia Meloni Husband: Giorgia Meloni is married to Andrea Giambruno. They have a daughter together. However, their relationship came under public scrutiny after controversial comments made by Andrea Giambruno became public, leading to their separation.

Giorgia Meloni Mussolini: Giorgia Meloni is not related to Benito Mussolini, the former Italian dictator. Any associations between the two are not familial but may be political or ideological, as Giorgia Meloni is a prominent figure in Italian politics.

Giorgia Meloni Age: Giorgia Meloni was born on January 15, 1977, which makes her (as of October 2023) 46 years old.

Giorgia Meloni Instagram: You can find Giorgia Meloni on Instagram under her official account. Her Instagram is a platform where she shares her political activities and personal moments with her followers.

Giorgia Meloni Daughter: Giorgia Meloni and Andrea Giambruno have a daughter named Ginevra. Giorgia has emphasized the importance of protecting her daughter in the wake of their separation.

Giorgia Meloni Young: Giorgia Meloni's political career began at a relatively young age. She has been actively involved in Italian politics since her youth. Her rise to prominence in the political arena has made her a well-known figure in Italy.

Giorgia Meloni Married: Giorgia Meloni was married to Andrea Giambruno, who is also the father of her daughter. However, their marriage ended following a scandal involving Andrea Giambruno's inappropriate comments and advances.

Giorgia Meloni Partner: Giorgia Meloni's former partner is Andrea Giambruno. Their relationship was widely discussed after controversial remarks and behavior by Giambruno became public, leading to their separation. Giorgia has acknowledged that their paths had diverged for some time.