Glen Powell Breaks Silence on Sydney Sweeney Romance Rumors Amidst 'Anyone But You' Premiere Buzz
The film is scheduled to hit theaters on December 22, and as excitement builds, so does speculation about the off-screen dynamics between Powell and Sweeney.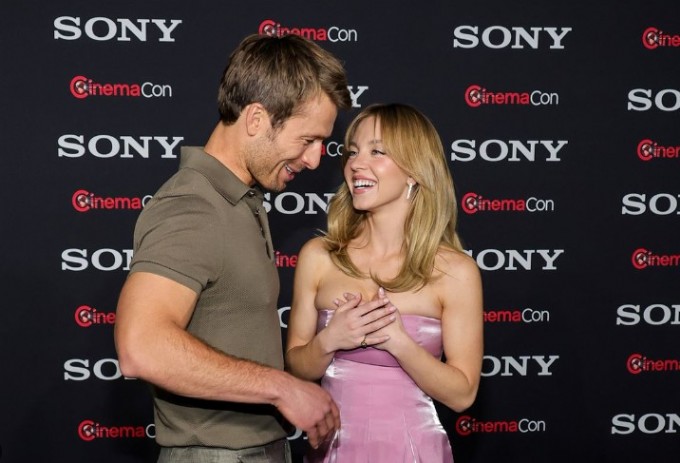 In Men's Health's December cover story, Powell, 35, shared insights into his rising fame, particularly since the success of "Top Gun: Maverick," which broke box office records. The actor discussed the filming experience of "Anyone But You," which took place in Australia, and the unexpected attention drawn towards his personal life.
The rumors gained traction due to Powell's split from ex-girlfriend Gigi Paris, coinciding with the movie's production in the spring. Powell acknowledged the disorienting and unfair nature of the public scrutiny but emphasized that it has become a part of the celebrity lifestyle.
"Anyone But You" unfolds the story of lead characters Bea and Ben, portrayed by Sweeney and Powell, respectively. Their initial attraction wanes until they find themselves forced together at a destination wedding in Australia, prompting them to pretend to be a couple, as per the official synopsis.
Despite the rumors, Sydney Sweeney is currently engaged to Jonathan Davino, her fiancé since 2018, with their engagement confirmed by PEOPLE in February 2022. Sweeney addressed the speculations during her appearance on the cover of Variety's Power of Young Hollywood issue in August, emphasizing that she and Powell are unfazed by the gossip.
"It's a rom-com," she stated. "That's what people want! Glen and I don't really care. We have so much fun together, and we respect each other so much; he's such a hard worker, and I'm a hard worker."
Acknowledging the fans' reactions to the rumors, Sweeney added, "They want it. It's fun to give it to 'em." The actress even wished Powell a happy 35th birthday in October, sharing a photo that seemed to be taken on the set of the film.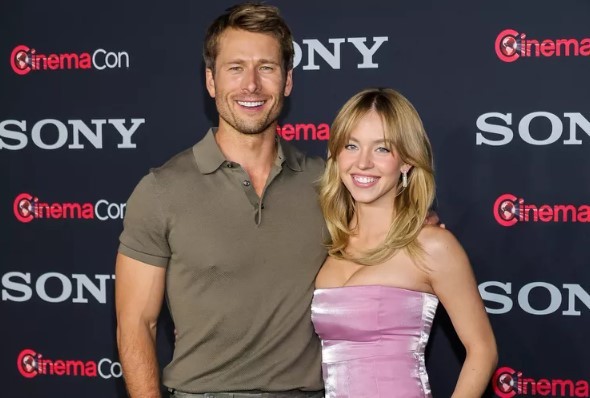 "Anyone But You" is directed by Will Gluck, known for "Easy A," and features an ensemble cast including Alexandra Shipp, GaTa, Hadley Robinson, Michelle Hurd, Dermot Mulroney, Darren Barnet, and Rachel Griffiths. As the premiere date approaches, the focus remains on the on-screen chemistry between Powell and Sweeney, making the film a highly anticipated release in December.
Powell's rising fame has been a noticeable trend, especially since the success of "Top Gun: Maverick," where he played a significant role. The actor has become a sought-after name in Hollywood, attracting attention not just for his acting prowess but also for his personal life.
The disorienting and unfair scrutiny that Powell mentioned is part and parcel of the celebrity lifestyle, where public interest often extends beyond the professional realm. Powell's acknowledgment of this reality reflects the challenges that celebrities face in maintaining a balance between their public image and personal lives.
"Anyone But You" promises to be a delightful addition to the romantic comedy genre, with the talented duo of Powell and Sweeney leading the narrative. The film's premise of unexpected love at a destination wedding sets the stage for a charming and entertaining story.
Sydney Sweeney's engagement to Jonathan Davino adds an interesting layer to the romance rumors surrounding her and Powell. The actress has consistently downplayed the gossip, emphasizing that their focus remains on delivering an enjoyable rom-com experience for the audience.
As the premiere date approaches, fans eagerly await the opportunity to witness the on-screen chemistry between Powell and Sweeney. "Anyone But You" is not just a romantic comedy; it's a collaboration of talented individuals, including director Will Gluck and the ensemble cast, promising a cinematic experience worth the anticipation.
In conclusion, while the off-screen romance rumors have added a layer of intrigue to the upcoming release, it's crucial to recognize the line between fiction and reality. The focus should ultimately shift to the film itself, where Powell and Sweeney's performances will undoubtedly take center stage, delivering a romantic comedy that captivates audiences and solidifies their places in Hollywood's spotlight.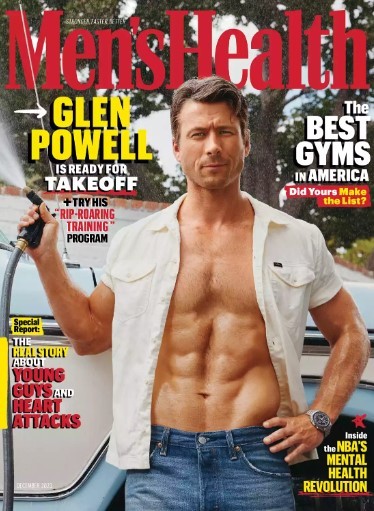 Sydney Sweeney is an American actress who is best known for her roles as Cassie Howard in the HBO television series Euphoria, Emaline in the Netflix film Everything Sucks!, and Olivia Mossbacher in the HBO miniseries The White Lotus.
Is Sydney Sweeney Spider Woman?
No, there is no official confirmation that Sydney Sweeney will be playing Spider-Woman in the Marvel Cinematic Universe. However, there have been rumors that she is being considered for the role.
How old is Sydney Sweeney in euphoria?
Sydney Sweeney is 24 years old. She was born on September 12, 1997.
Is much ado about nothing about Sydney Sweeney?
No, Much Ado About Nothing is not about Sydney Sweeney. It is a play by William Shakespeare that is about a young woman named Beatrice who is tricked into believing that her suitor, Benedick, is in love with another woman.
Who is Sydney Sweeney married to?
Sydney Sweeney is not married. She is in a relationship with musician, Jackson White. She is also claimed to have been in relation with Glen Powell.
Sydney Sweeney Movies
Sydney Sweeney has appeared in several films, including:
Sharp Objects (2018)
Everything Sucks! (2018)
Once Upon a Time in Hollywood (2019)
The White Lotus (2021)
The Voyeurs (2021)
National Anthem (2022)
The Banshees of Inisherin (2022)
Madame Web (2023)
Sydney Sweeney Age
Sydney Sweeney was born on September 12, 1997. As of today, October 4, 2023, she is 26 years old.
Sydney Sweeney Euphoria
Sydney Sweeney is best known for her role as Cassie Howard in the HBO television series Euphoria. She has been praised for her performance in the role, and she has been nominated for several awards for her work on the show.
Sydney Sweeney Height
Sydney Sweeney is 5 feet 4 inches (1.63 meters) tall.
Sydney Sweeney Husband
Sydney Sweeney is not married, but she is in a relationship with actor/musician Jackson White.
Sydney Sweeney Instagram
Sydney Sweeney has over 14 million followers on Instagram. Her Instagram handle is @sydneysweeney.
Sydney Sweeney Net Worth
Sydney Sweeney's estimated net worth is between $2 million and $5 million.