Golf Sensation Paige Spiranac Unveils Sizzling Teaser for Her 2024 Calendar
Paige Spiranac, the golf sensation known for her sizzling Instagram photos, has sent her fans into a frenzy with a sneak peek of her upcoming 2024 calendar, which was released today.
While Spiranac is no stranger to sharing alluring snaps on her Instagram account, her fans now have the opportunity to adorn their walls with her captivating images.

The former professional golfer has started promoting her 2024 calendar, featuring 12 brand new images, all available for just $32. In an Instagram post, she expressed her excitement about sharing these stunning visuals with her supporters.

In the teaser image she shared this week, Spiranac can be seen striking a pose in a revealing bikini against the backdropp of what appears to be a lush jungle environment.

Speaking to the New York Post, Spiranac revealed that creating this merchandise has been a long-held dream of hers. "I've always wanted to do a calendar for the longest time because I come from a calendar family," she shared.

The Making of a Dream Calendar

Behind every project, there's a story, and Paige Spiranac's 2024 calendar is no exception. For the golf glamor girl, this project has been a dream long in the making. Born from her family's tradition of producing calendars, it's a testament to her journey as an influencer and the support of her loyal fan base.

Calendar-making is a unique tradition in the Spiranac family, and Paige decided it was time to continue this legacy with her own twist. When asked about the inspiration behind the calendar, she mentioned her family's background, which clearly played a significant role in her decision to embark on this venture.

Spiranac has built her brand around her love for golf and her glamorous image, often sharing captivating photos on social media. The calendar project allows her to combine her passion for golf with her iconic style to create something special for her fans.

A Glimpse into the Teaser Image

In the teaser image that Paige Spiranac recently shared with her eager audience, she showcases her stunning beauty and confidence. The photograph captures her in a picturesque jungle setting, where she stands confidently in a revealing bikini.

The lush, green environment complements her vibrant presence, making the image a work of art. Her pose exudes both elegance and allure, reflecting her status as a style icon for many. The teaser image serves as a promise of what's to come in her 2024 calendar, leaving fans excited and eager to see the remaining 11 photos.

An Influential Figure Beyond Golf

Paige Spiranac's influence extends far beyond the golf course. Her impact has reached new heights, and she's recognized as an influencer, model, and social media sensation. Her presence on platforms like Instagram has allowed her to connect with a vast and dedicated fan base.

Notably, her popularity has transcended the world of golf. She's become a prominent figure in sports, fashion, and lifestyle. This broad appeal has played a role in her decision to launch her 2024 calendar, as it allows her to showcase her multifaceted personality and share her passion with a wider audience.

The Unexpected Twist: Paige Spiranac and Baseball

In a surprising twist, Paige Spiranac made headlines for an unexpected reason earlier this year. She was credited with playing a role in the turnaround of the Milwaukee Brewers' baseball season. On June 16, when the team was struggling with a 34-34 record, the popular influencer threw out the first pitch at one of their games. To make the occasion even more special, Paige Spiranac bobbleheads were distributed to fans.

What followed was a remarkable transformation in the Brewers' performance. They went on a winning streak, finishing with a 58-36 record. The sudden change in fortune was noticed by Grant Bilse, host of the 'Wisco Sports Show,' who humorously attributed this positive shift to Paige Spiranac.

In his words, "Brewers fans owe Paige Spiranac a great debt. When the season seemed bleak in April and May, her bobblehead night became a beacon of hope, something fans eagerly anticipated. By the time Paige arrived in Milwaukee, Brewers fans were genuinely excited. Golf Night 2023 felt like a second opening day, a fresh start to a season that had taken a turn for the better."

This unexpected turn of events showcases the immense influence and appeal Paige Spiranac holds. It's not limited to one sport or one platform; she has a significant impact wherever she goes.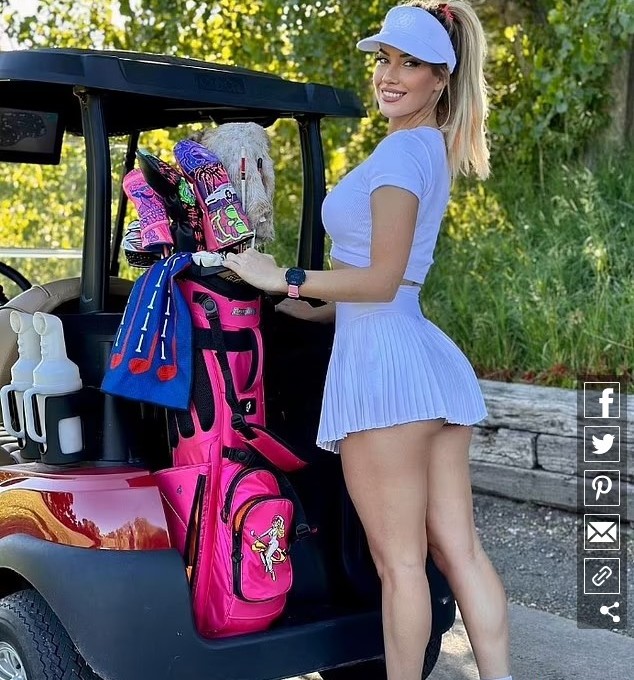 The Path to the 2024 Calendar

Creating a calendar isn't just about compiling photos; it's about sharing a piece of oneself with the world. For Paige Spiranac, it's a chance to bring her charisma and beauty into her fans' lives for the entire year.

The 2024 calendar represents a culmination of Spiranac's journey as an influencer and a symbol of her unique style. Each image is carefully selected to reflect her personality and passion. It's a testament to her commitment to her followers, offering them the opportunity to enjoy her presence every day.

The Broader Impact of Social Media Influencers

Paige Spiranac's success story is just one example of the impact social media influencers have on our culture. In a world where social media has become an integral part of our lives, these influencers hold significant sway. They can inspire change, elevate brands, and influence consumer behavior.

Spiranac's journey from a professional golfer to a multi-talented influencer reflects the evolving landscape of the digital age. It's a testament to the power of connecting with an audience, finding one's unique voice, and sharing it with the world.

The Calendar and Beyond

As Paige Spiranac's 2024 calendar becomes available to fans, it represents not only her personal journey but also the power of social media influencers to shape and impact our culture. With each passing day, social media becomes an even more influential platform, and those who master it, like Paige, have the potential to leave a lasting mark.

The calendar itself is more than just a collection of photos; it's a symbol of dreams realized and the support of a dedicated fan base. Paige Spiranac has evolved from a professional golfer to an iconic figure in various spheres, and her 2024 calendar is a celebration of that journey.

In an ever-changing digital landscape, influencers like Paige Spiranac serve as trailblazers, showing that success is within reach for those who have the passion, dedication, and the ability to connect with others. The 2024 calendar serves as an embodiment of that connection and an opportunity for fans to bring a piece of Paige into their daily lives.

As the 2024 calendar is now available, fans eagerly anticipate experiencing Paige's charisma and style throughout the year. The journey continues for Paige Spiranac, and her influence is set to grow even further, leaving a lasting mark on the world of sports, fashion, and social media.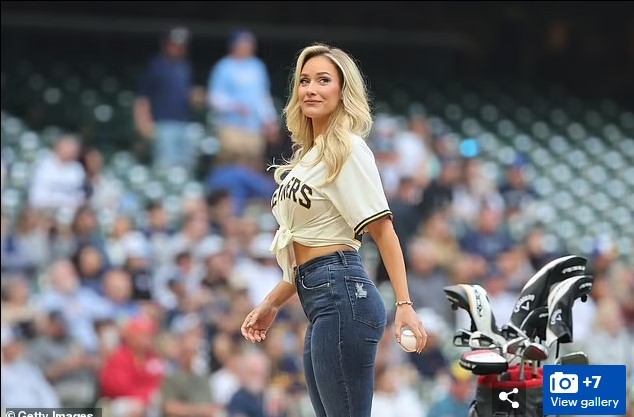 Paige Spiranac's net worth is an estimation of her financial assets, earnings, and business ventures. As a professional golfer, influencer, and social media personality, her net worth has seen significant growth in recent years. She has leveraged her online presence and partnerships to expand her brand, which has contributed to her financial success.
Paige Spiranac's husband refers to her marital status and personal life. Paige married former baseball player Steven Tinoco in 2018. This information can provide insights into her personal life and relationships, which may be of interest to her fans and followers.
Paige Spiranac's Twitter account is where she shares updates, thoughts, and interacts with her followers. Her tweets often cover topics related to golf, sports, lifestyle, and her experiences. Her Twitter presence is a valuable source for her fans and a platform for her to engage with her audience.
Paige Spiranac's Instagram account is one of her primary platforms for sharing photos, videos, and personal content. With millions of followers, she uses Instagram to showcase her golfing skills, fashion, and lifestyle. It's also a platform for her to promote brands and products she endorses.
Paige Spiranac's age is an essential piece of biographical information. She was born on March 26, 1993, which makes her age an integral aspect of her personal profile. This information is often sought by fans, media outlets, and those interested in her background.
Paige Spiranac's Instagram suspension refers to instances where her Instagram account has been temporarily restricted or suspended. Such events can occur for various reasons, such as content violations, community guidelines, or other Instagram policies. These suspensions can impact her online presence and interactions with her followers.
Paige Spiranac Instagram Suspension
Paige Spiranac Age
Paige Spiranac Instagram
Paige Spiranac Twitter
Paige Spiranac Husband
Paige Spiranac Net Worth