Gwyneth Paltrow and Daughter Apple Martin Model Hunter Boots Amidst Tropical Storm Hilary
The duo posed together, donning green Hunter boots, as they weathered the effects of tropical storm Hilary that swept through Southern California and adjacent regions.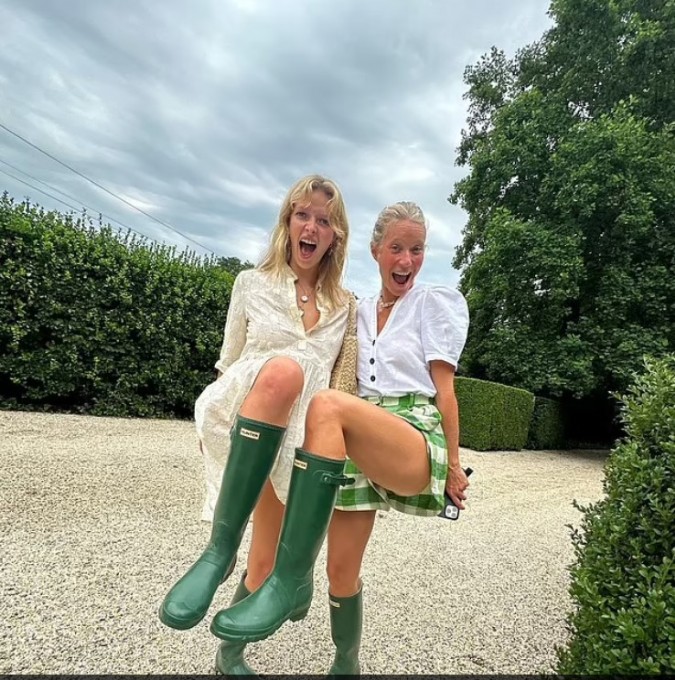 In the images, both Paltrow and Apple sported matching green Hunter boots, a practical choice given the weekend's stormy weather conditions that led to flooding in many areas of Los Angeles. The snapshots appeared to be taken at Paltrow's sprawling Montecito residence, offering a glimpse into her luxurious lifestyle amidst the storm.
The founder of lifestyle brand GOOP often uses her Instagram platform to showcase her fashion choices and promote her website. In the caption, Paltrow humorously referred to the post as an "OOTD summer roundup," highlighting her chic Hunter boots alongside other celebrities like Kate Hudson, Chelsea Handler, and Elle Fanning, who liked the post.
Gwyneth Paltrow and her husband, Hollywood TV producer Brad Falchuk, own an expansive nine-bedroom, 16-bathroom mansion in Montecito, an upscale neighborhood known for its elite residents, including Oprah, Meghan Markle, and Prince Harry. The couple purchased the property for $14.65 million in June 2020, investing further to enhance its features and amenities.
The recent storm, Tropical Storm Hilary, wreaked havoc in Mexico and then extended its impact to Southern California, causing flooding and necessitating rescue operations. The storm's unusual trajectory marked the first tropical storm to hit Southern California in 84 years. Despite the weakening storm, continued flooding and mudslide risks remained, particularly for areas already waterlogged by the torrential rainfall.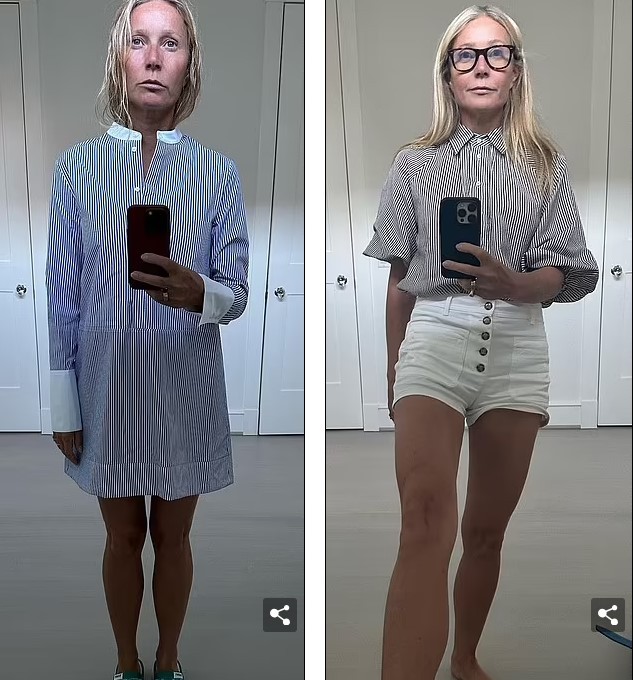 Gwyneth Paltrow's Instagram post comes after her heartwarming family portrait with daughter Apple and mother Blythe Danner. The three-generation snapshot captured their elegance during a GOOP event in the Hamptons, where the trio exuded style and grace.
With her GOOP brand, Paltrow continues to captivate audiences with her fashion choices and skincare recommendations. The actress recently introduced a $135 Youth-Boost Peptide Serum to her Instagram followers, claiming visible improvements in her skin. As she engages her audience with fashion insights and beauty secrets, Gwyneth Paltrow remains a dynamic figure admired not only for her acting prowess but also for her influence in the lifestyle and beauty industries.