Gwyneth Paltrow Opens Her Montecito Guesthouse on Airbnb - A Chance to Stay in the Lap of Luxury!
A Luxurious Retreat Amongst A-List Neighbors: Gwyneth Paltrow's Montecito Guesthouse Experience
Nestled in the picturesque Montecito neighborhood, Gwyneth Paltrow's eco-friendly mansion stands as a testament to luxury, sustainability, and meaningful connections. With a visionary partnership, lucky fans now have the chance to immerse themselves in the world of Hollywood royalty, rubbing shoulders with prominent figures like Meghan Markle, Prince Harry, Oprah Winfrey, and Ellen DeGeneres.

The Enchanting Montecito Guesthouse: A Night of Extravagance
Gwyneth Paltrow, the Oscar-winning actress and lifestyle entrepreneur, opens her doors to an exclusive experience that promises to redefine the concept of luxury stays. Her Montecito guesthouse, a part of her sprawling $4.9 million estate, is set to become the backdropp for an unforgettable one-night stay for a fortunate guest and their companion. Gwyneth's excitement radiates through a video tour of her opulent home, where she invites viewers to "come stay at my Montecito guesthouse for a night."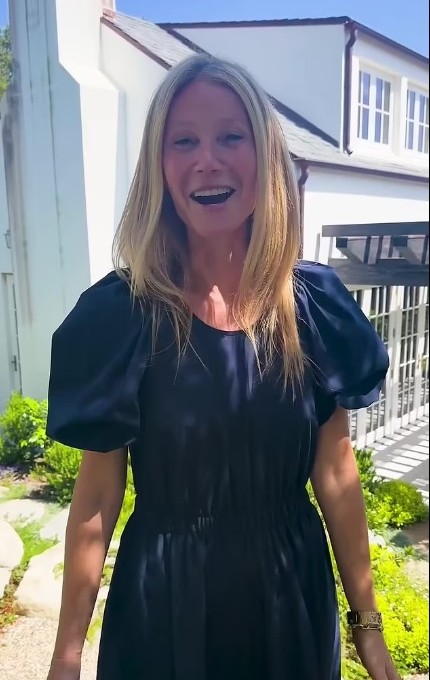 Mark your calendars for August 15th at 10 am PST, as Airbnb's website becomes the gateway to this once-in-a-lifetime opportunity. Gwyneth's vision for this collaboration with Airbnb is both inspiring and heartwarming. In a world where isolation and lack of communication have taken center stage, she aims to combat loneliness by fostering connections and offering an extraordinary chance for a genuine experience.

A Glimpse into Montecito's Celebrity Haven
Gwyneth Paltrow, alongside her husband Brad Falchuk, acquired their breathtaking Montecito mansion in 2016, setting the stage for a life of elegance and eco-conscious living. The sprawling estate, spanning an impressive 14,000 square feet, features an Olympic-sized pool that beckons with its promise of relaxation and tranquility. Their commitment to sustainability is evident in the installation of 60 solar panels and the addition of more trees to enhance the property's eco-friendliness. The lush green gardens and panoramic sea views transform the Montecito home into a hidden paradise.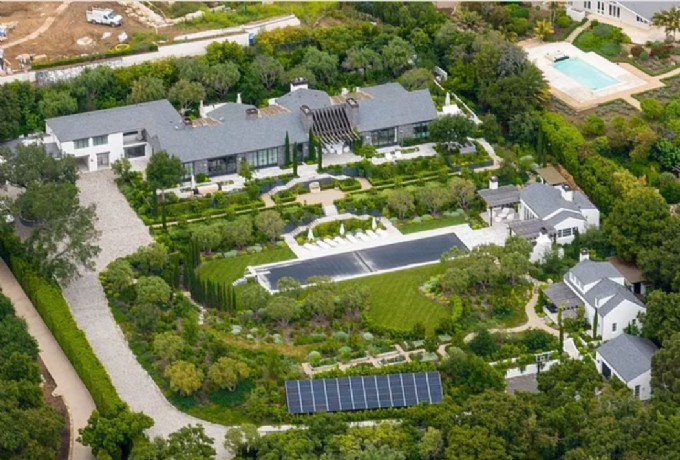 Unveiling the Montecito Guesthouse
Gwyneth's video tour offers a tantalizing glimpse into the two-story open floorplan of the Montecito guesthouse. Adorned with lavish details, it boasts a bar that promises evenings of conviviality, a fireplace that warms both the body and soul, and a spacious bedroom that exudes comfort. The opulent bath and soaking tub invite relaxation, providing an escape from the pressures of everyday life. The serenity of nature envelops the guesthouse, offering guests a sanctuary for reflection and renewal.

An Unforgettable Evening
Guests who are fortunate enough to secure this exclusive opportunity will indulge in an evening of luxury and delight. A gourmet chef's dinner, carefully curated to tantalize the taste buds, awaits. Accompanied by a bottle of wine of their choice, the experience promises to be a culinary journey that marries flavors with conversation, creating memories that will be cherished for years to come.

The Montecito Neighborhood: Where Luxury Meets Privacy
Montecito has emerged as a coveted haven for A-list celebrities seeking respite from the frenetic pace of Los Angeles. The neighborhood's allure lies in its tranquility, privacy, and exclusivity. With the likes of Meghan Markle, Prince Harry, Oprah Winfrey, and Ellen DeGeneres gracing its streets, Montecito has become synonymous with sophistication and luxury. The mingling of Hollywood royalty and the natural beauty of the surroundings make it a captivating destination for those who seek an escape from the limelight.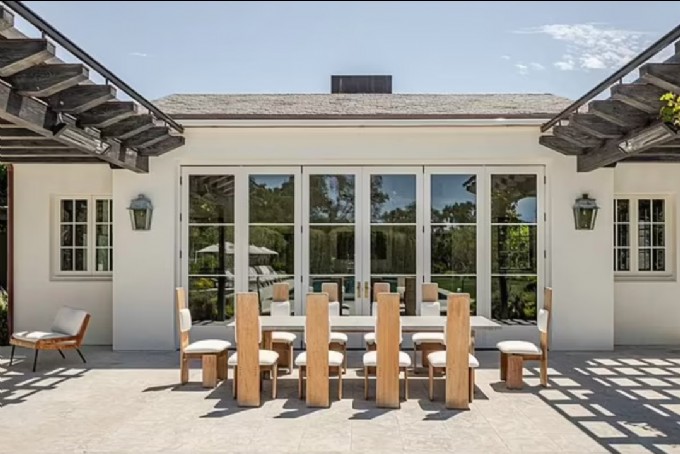 A Collaboration of Significance
Airbnb CEO Brian Chesky's appearance in Gwyneth's video underscores the gravity of this partnership. The collaboration signifies a merging of values and a commitment to creating experiences that transcend the ordinary. It's an acknowledgment of the importance of genuine connections and the role that meaningful experiences play in enriching lives.

The Countdown Begins
As the countdown to August 15th at 10 am PST begins, the anticipation grows. The chance to reside within the walls of Gwyneth Paltrow's Montecito guesthouse beckons, promising a night of opulence, camaraderie, and serenity. This exceptional opportunity invites you to step into a world where luxury, celebrity, and connection intertwine. Don't miss the chance to be a part of this remarkable journey. Bookings will open on Airbnb's website, and the Montecito guesthouse awaits its fortunate guests with open arms.

In conclusion, Gwyneth Paltrow's Montecito guesthouse experience isn't just a luxurious stay; it's a testament to the power of connection, the allure of exclusivity, and the pursuit of a life well-lived. As the world grapples with modern challenges, this unique collaboration offers a glimmer of hope and an opportunity to savor the finer things in life while fostering connections that transcend time and space.