Hailey Bieber Addresses Pregnancy Rumors at NYC Fashion Week
On September 12, Hailey attended an extravagant event hosted by Tiffany & Co in Tokyo. She took to Instagram to share a series of selfies from the event, captioning them, "Cheers to Tokyo 🖤 @tiffanyandco #tiffanyomotesando."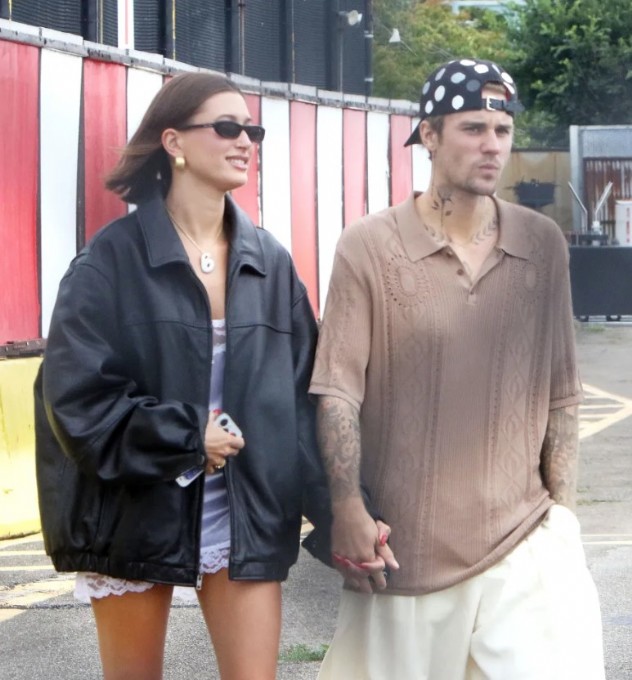 In the photos, Hailey showcased her stunning diamond jewelry and vibrant neon yellow nails while posing in front of a gray brick wall. She looked exquisite in a form-fitting, strapless black dress with a furry top. Completing her ensemble, she wore a matching scarf with similar fur detailing.

However, it was the second photo that garnered the most attention from fans. In this particular shot, Hailey was seen taking a sip of white wine, which many interpreted as her way of addressing the persistent pregnancy rumors.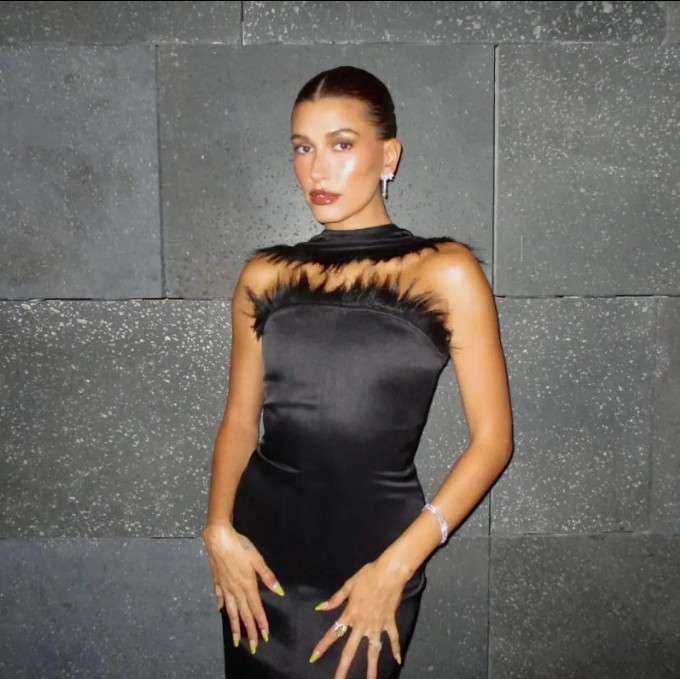 These speculations have been ongoing throughout the summer, with fans analyzing paparazzi shots and social media posts for hints. On September 6, Hailey revealed her role as the face of a new Fila campaign and fueled rumors by wearing oversized clothing that concealed her stomach. She had previously attended the U.S. Open with Justin, opting for a loose-fitting black leather jacket to cover her midsection.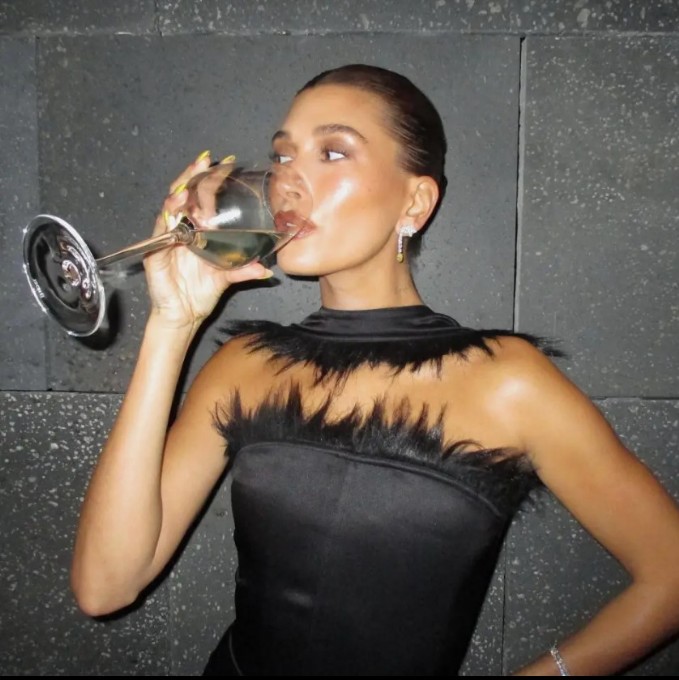 Further raising suspicions, Hailey shared a photo on her Instagram Story on August 29, where she appeared to be offering a bottle to a baby. However, she has also shared images of herself in cropped tops, suggesting a mixed message regarding pregnancy rumors. For instance, at a Beyonce concert in Inglewood, California, she wore a black cropped halter top and matching skirt, displaying her midriff. In another instance, she posed with a friend on social media, revealing her stomach in a white cropped top, low-rise shorts, and a sweatshirt.
Hailey's recent vacation to Mexico with friends Kendall Jenner, Justine Skye, and Lori Harvey saw her wearing a sky-blue bikini with white stripes, further igniting pregnancy speculation. The ongoing scrutiny surrounding her potential pregnancy has garnered significant attention from fans and media alike.
Why Did Justin Bieber Marry Hailey? Exploring Their Love Story

Justin Bieber and Hailey Bieber's love story is one for the ages. After a period of celibacy that lasted over a year and a half, Justin realized that he couldn't wait any longer to make Hailey his wife. He declared, "I was like, Holy cow, this is what I've been looking for. I need one thing that's certain, and that is my baby boo." But how did their journey begin?

Their paths initially crossed during an unusual meet and greet arranged backstage at the Today show. Hailey was just 12 years old at the time, while Justin was a 15-year-old pop sensation on the brink of taking over the world. Little did they know that this brief encounter would be the start of a profound connection.

As their love blossomed over the years, Justin and Hailey faced their fair share of challenges, including rumors and speculations. One significant point of contention was Justin's previous relationship with Selena Gomez. The drama surrounding Hailey Bieber and Selena Gomez unfolded in early 2023 when Hailey was accused of shading Selena Gomez in a TikTok video that has since been deleted. In this video, Hailey and her friends, including Kendall Jenner and Justine Skye, were seen lip-syncing to the soundbite, "And I'm not saying she deserved it, but God's timing is always right."

Despite the ups and downs, Justin and Hailey's love has endured, ultimately leading them to the altar. Their marriage is a testament to the power of love and the belief that some connections are simply meant to be.