Hailey Bieber shakes Instagram as she showcass derrie on Instagram in a skimpy mermaid minidress made of scales
Canadian singer Justin's stunning wife Hailey Bieber shook Instagram after sharing snaps of herlsef displaying her derrie in racy mermaid minidress made of scales.
The world-wide nown model, who always shows off her flawless body, looked incredible while posing with burned back facing camera.
Bieber treated her 49.4 million followers to the selection of snaps, earning her a groundswell of supportive fan comments amid her allged feaud with Selena Gomez.
'Ladies and gentlemen the winner,' gushed one fan, while another wrote: 'It's nice to look in her comments section now and see nobody hating, y'all done ran off.'
Hailey has been getting trolled on social media this month after fans accused her of reigniting the eud with Gomez, resulting in tidal wawe of online hate.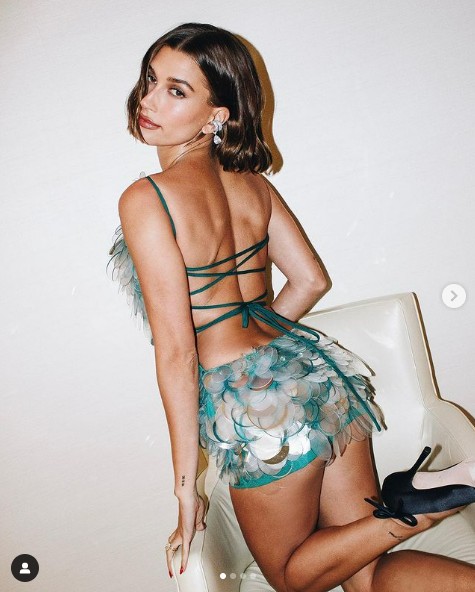 The Rhode Skin founder looked gorgeous as she vamped on a white leather chair in her strappy design.
Hailey arched her leg and showed off her black stilettos as she cocked her head back at the camera, seductively showcasing her phenomenal complexion.
The influencer's lustrous brunette bob was combed around her left ear and a pair of dazzling diamond cuffs.
'The most beautiful Hailey...' wrote one follower. 'Hailey I have really become your number one fan, you are very strong, let no one ever turn off your smile and dreams... Those who wish you ill only feel envy.'
'So so beautiful,' praised another fan. 'Let's keep building each other up yes? No hate. The world has too much hate. Women unite and stand for one another.'
That sentiment was certainly seconded by many of Hailey's supporters, as one declared: 'This hate has to stop, you've been attacking this woman for two weeks even though she hasn't said ANYTHING. Leave her alone.'
Hailey has been receiving susbstantial after footage resurfaced of her mocking Taylor Swift during the time she cohosted the show dropp The Mic.
Fueling the flames, Selena commented on the video: 'So sorry, my best friend is and continues to be one of the best in the game.'
Subsequently, internet users started dubbing Hailey as a 'mean girl' since she had also previously shared a TikTok video of herself with Kendall Jenner and Justine Skye lip-syncing to an audio saying: 'I'm not saying she deserves it, but I'm saying God's timing is always right.'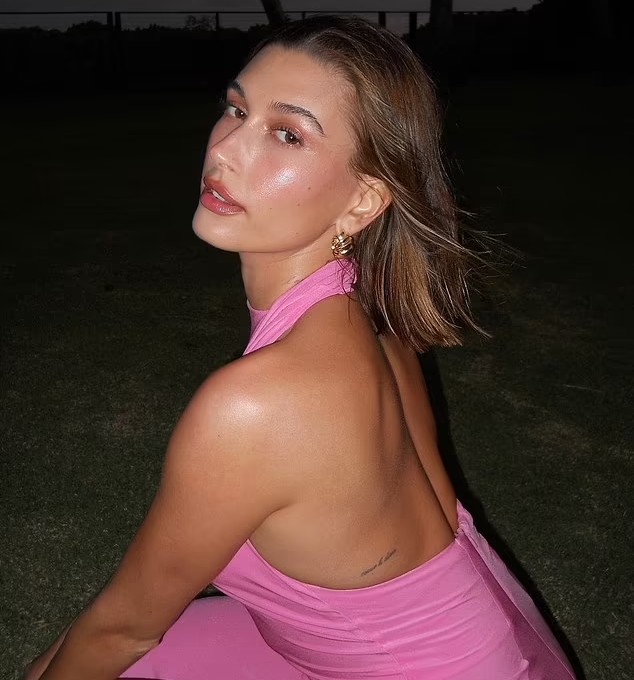 TikTok commenters took the now-deleted clip to correlate with the body shaming and hate Selena had been receiving as of late.
Hailey's close friend Kylie Jenner has also been the subject of scrutiny as of late after she shared a post to Instagram seemingly mocking Selena.
Selena had shared a video to social media revealing she had laminated her eyebrows 'too much', and just hours later, Hailey and Kylie shared a screeshot showing off their eyebrows in video call.