Halle Bailey says she spent up to 13 HOURS in water a day while filming The Little Mermaid as she stuns on the cover of Edition magazine
The 22-year-old told Edition magazine that on some days she had to spend 13 hours in the water filming.
'I pushed myself as far as I've ever pushed myself in life,' she recounted. 'And I feel like the message from her was to know that you've always had it in you.'
The movie filmed at London's iconic Pinewood Studios for almost a year; the release date is May 26.
'I'm really excited for my version of the film because we've definitely changed that perspective of just her wanting to leave the ocean for a boy,' she said.
'It's way bigger than that. It's about herself, her purpose, her freedom, her life and what she wants.'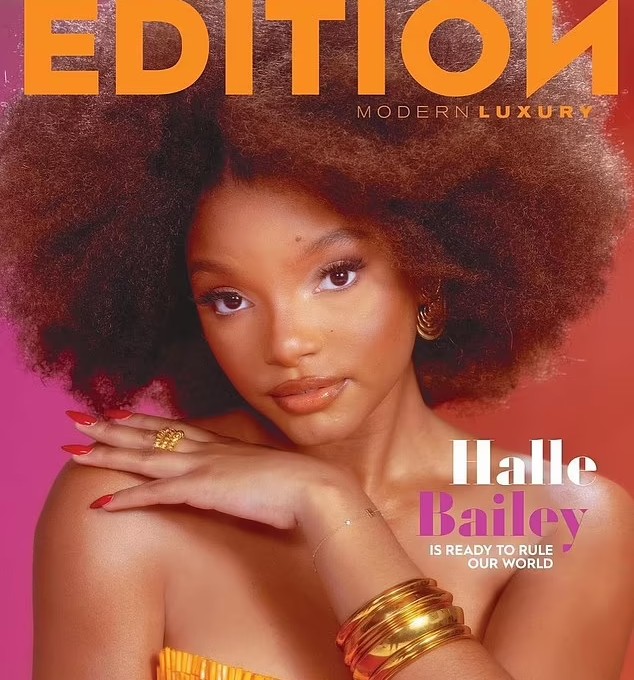 Halle added, 'As women we are amazing, we are independent, we are modern, we are everything and above.
'And I'm glad that Disney is updating some of those themes.'
She then said: 'It's honestly been such a crazy ride, and I genuinely feel shocked and honored and grateful to be in this position.
'A lot of times, I have to pinch myself and be like, is this real life?'
And it is kismet that she was cast as Ariel as she has always been the actress' favorite Disney princess.
The first time she watched the original movie, she was five.
'I feel like I learned so much through her. I auditioned when I was 18, got the role when I was 19, and I turn 23 this year. So I genuinely feel like Ariel's helped me grow up,' she said.
And she also revealed that the new The Little Mermaid is free of much of the sexism that plagued the original.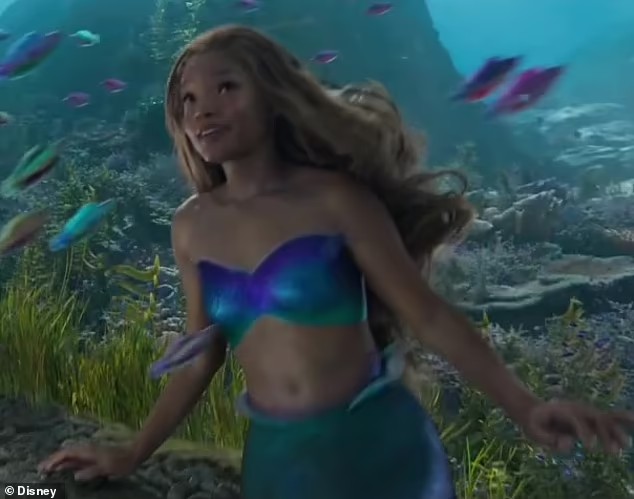 And Halle isn't letting the haters get to her. Racists came out in droves when a young Black girl was cast as Ariel.
But she is looking on the bright side - how she can be a role model for young black girls.
'Seeing the world's reaction to it was definitely a shock,' Bailey admitted, 'but seeing all the babies' reactions, all the brown and Black young girls, really tore me up emotionally.'
Not only is she starring in the new adaptation of The Little Mermaid, she's also a recurring star on Grown-ish and will play the young Nettie in the new adaptation of The Color Purple - heading to theaters in December.
She has worked with some of the biggest names in Hollywood -Lin-Manuel Miranda, Oprah Winfrey and Melissa McCarthy and counts Beyonce as her mentor.
With Beyonce as her mentor, Halle is used to being surrounded by strong women and that includes her sister Chlöe.
'My sister Chlöe, she's my angel, she's my world. She's my hero, my big sister, she's my inspiration,' she explained.
'So taking on this role, I was really excited to do it because I got to play the little sister and build off this relationship of two people loving each other,' she said about her role in The Color Purple.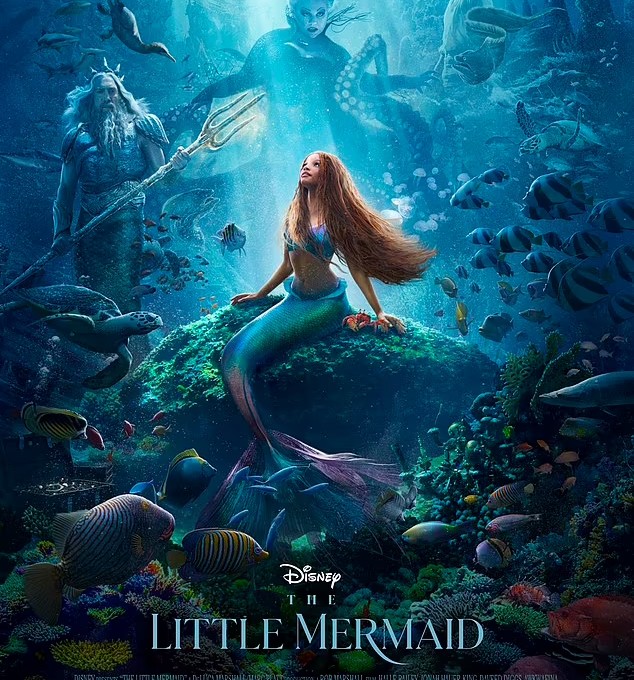 The Little Mermaid hits theaters on May 26.
The Color Purple is set to be released in December.