Harry Maguire's Header Secures Manchester United's First Champions League Win
Just before kick-off at Old Trafford, fans remembered the iconic 1968 European Cup final, which featured Charlton's incredible goals. The match marked a poignant moment, as fans and players paid their respects to the recently deceased Charlton. The spirit of United's historical greatness loomed large, with Sir Matt Busby's teams of the past providing inspiration, but the current United side, led by manager Erik ten Hag, still seeks to establish its identity and reclaim past glory.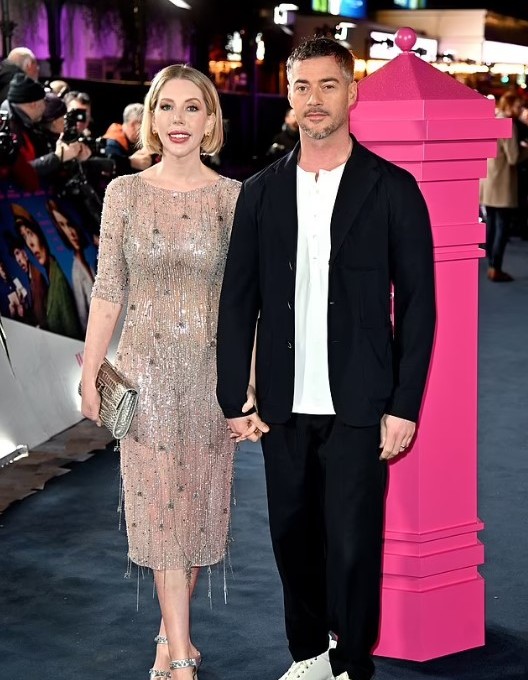 The current United team, however, appears tentative and lacks the leadership embodied by figures like Charlton in the past. The need for someone to step up as a true leader is evident as United navigates a challenging season. Despite the weight of history, United's performance against Copenhagen showed signs of nervousness, with the Danish side coming close to taking the lead early in the match. Copenhagen looked confident and accomplished, underscoring their capabilities in previous matches against strong opponents. United struggled to find their rhythm and create clear-cut chances in the first half. The Danish side's swift, incisive play made United appear sluggish and disjointed. However, United's Marcus Rashford and Rasmus Hojlund did provide some moments of promise.
In the second half, both teams continued to battle, with Copenhagen's Lukas Lerager testing United's goalkeeper Andre Onana and substitute Christian Eriksen forcing a fine save from Kamil Grabara. Maguire, a figure standing on the fringes of the team, proved to be the decisive leader. Eriksen's precision cross found Maguire, who rose above a defender and headed the ball past Grabara to give United the lead.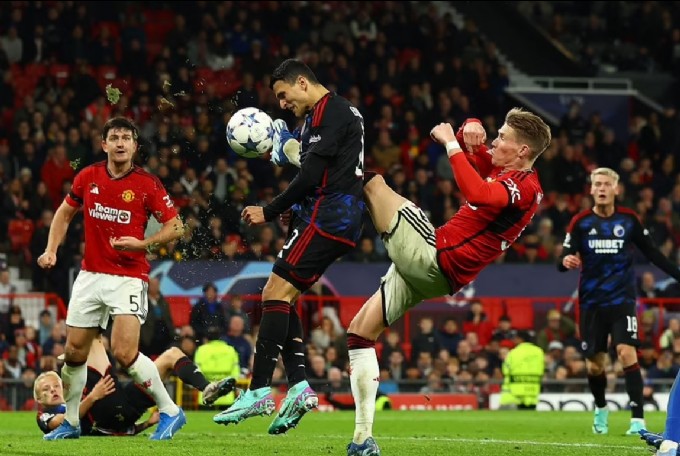 In the closing moments, United had a scare as Scott McTominay's attempted clearance resulted in a penalty for Copenhagen. Yet, Onana's outstanding save denied Jordan Larsson, securing United's victory. While it might have been an unconvincing win, it marked an important moment for United, earning them their first points in European competition this season.

As the match concluded, one couldn't help but think that Sir Bobby Charlton would have been proud of the way his club had paid tribute and found the strength to win. On this special night, that alone was reason to celebrate.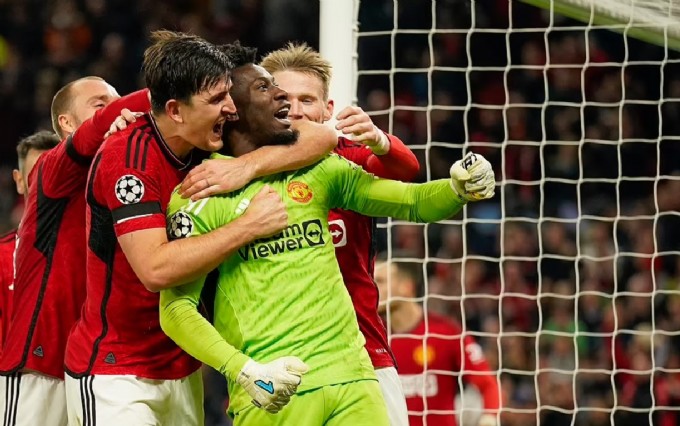 Manchester United Fixtures:
Manchester United's fixtures refer to their scheduled matches in various competitions such as the Premier League, FA Cup, and UEFA Champions League. These fixtures provide fans and stakeholders with information about when the team will play and against which opponents. Keeping up with fixtures is essential for fans to plan their viewing schedules.
Manchester United Live:
"Manchester United Live" typically refers to live coverage or broadcasts of Manchester United's matches. Fans can watch the games in real-time, whether on television, online streaming platforms, or through live updates. It's a way for supporters to follow the action as it happens.
Manchester United Transfer News:
Manchester United transfer news relates to updates, rumors, and confirmed transfers involving the club. This news covers player acquisitions, departures, and contract extensions. Fans and football enthusiasts stay informed about the club's transfer activities during transfer windows.
Manchester United Game:
"Manchester United Game" signifies a specific match played by the club. This can be any competitive fixture, including league matches, cup games, or international competitions. Fans eagerly anticipate each game to see how their team performs.
Manchester United News Now:
"Manchester United News Now" is a reference to the most current and up-to-date news related to the club. It includes the latest developments, results, injuries, and other news items that are relevant at the time. Staying updated with the latest news helps fans remain informed.
Manchester United Table:
The "Manchester United Table" could refer to the Premier League table, which displays the club's current position in the league standings. This table provides an overview of their performance throughout the season, including points earned, wins, draws, and losses.
Man Utd News Today Live:
"Man Utd News Today Live" typically denotes real-time or live news updates concerning Manchester United. Fans can follow live news coverage to receive immediate updates on match events, press conferences, and other current developments involving the club.
Manchester United Live Today:
"Manchester United Live Today" signifies live coverage of the club's activities on a specific day. This could include live streaming of matches, live commentary, or real-time updates on events, providing fans with the opportunity to follow the action as it unfolds.