Harry Styles seen going 'home' with old lover Kiko Mizuhara — just hours after locking lips with Emily Ratajkowski
Live-streamed webcam footage shows former One Direction member Harry, 29, walking down a street in Tokyo with American-Japanese model, 32, towards morning.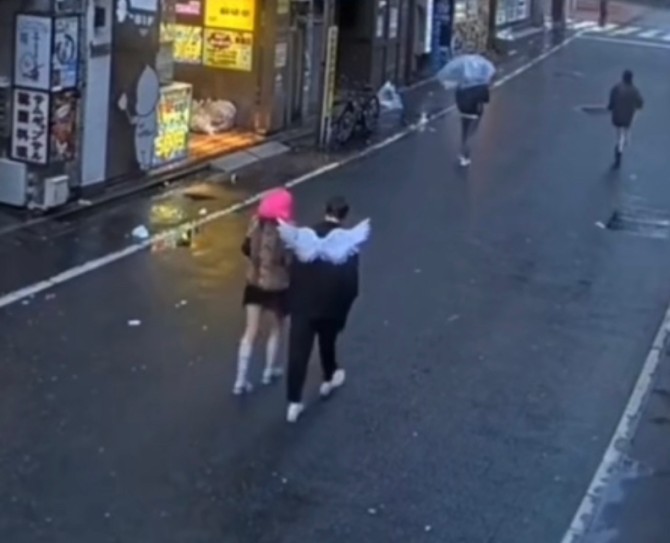 Just a few hours before, at 10pm, he was seen passionately kissing and cuddling Emily, 31, after performing in concert.
Wearing the same navy suit and untucked white shirt from earlier in the night, Harry put his hands in his pockets as he walked next to Kiko last Sunday, looking up at the sky in the deserted party district of Shinjuku.
Meanwhile, Kiko, who is also an actress, wore a bright pink wig with knee-high silver boots as she strolled next to Harry, before offering him shelter under her clear dome umbrella.
The pair, who were thought to be dating in 2019, had been to a party together.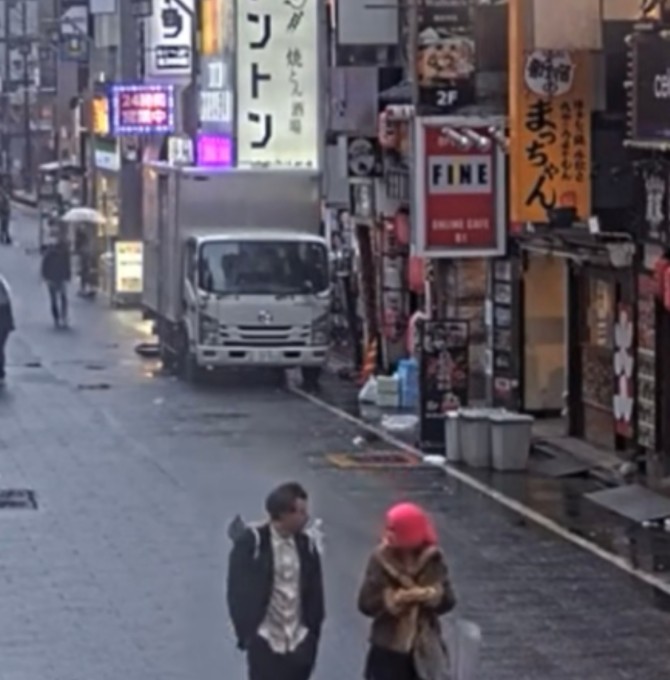 In a picture from the rave, Kiko was seen wearing angel wings. Harry was was later seen wearing a pair as he walked beside her.
A source said: "Harry and Kiko go back a long way and he can totally be himself around her.
"She also understands that he is recognised everywhere he goes, so it was a chance for the pair of them to catch up away from the prying eyes of fans.
"Harry loves Tokyo, and it is a really special place for the two of them."
Just hours before, Harry was caught kissing US model Emily in a passionate clinch beside a car in a video filmed by a fan.
The pair were all over each other in the viral footage, which saw him grabbing her bottom.
It followed his second gig in Tokyo on his appropriately-named Love On Tour concert series.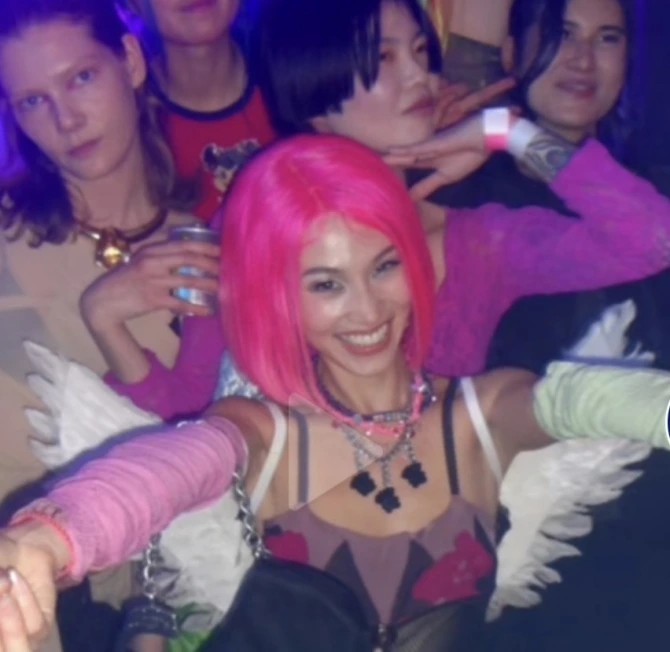 It is understood Emily was not at the party with Harry and Kiko and the models do not follow each other on Instagram.
Dallas-born Kiko hosted the invitation-only rave to celebrate the launch of her collaboration with designer Marc Jacobs.
A poster for the party read: "Kiko Mizuhara presents — This Must Be Heaven. Angels Only. Heaven by Marc Jacobs."
Harry grew close to Kiko in 2019, with the pair following each other on Instagram.
He even flew to Tokyo several times, where he was understood to have met up with her.
Kiko is now believed to be dating American pianist John Carroll Kirby.
Following her kiss with Harry, Emily jetted back to the US and was seen walking in New York on Friday with her twoyear old son Sylvester Apollo Bear.
The model shares her son with estranged husband and film producer Sebastian Bear-McClard.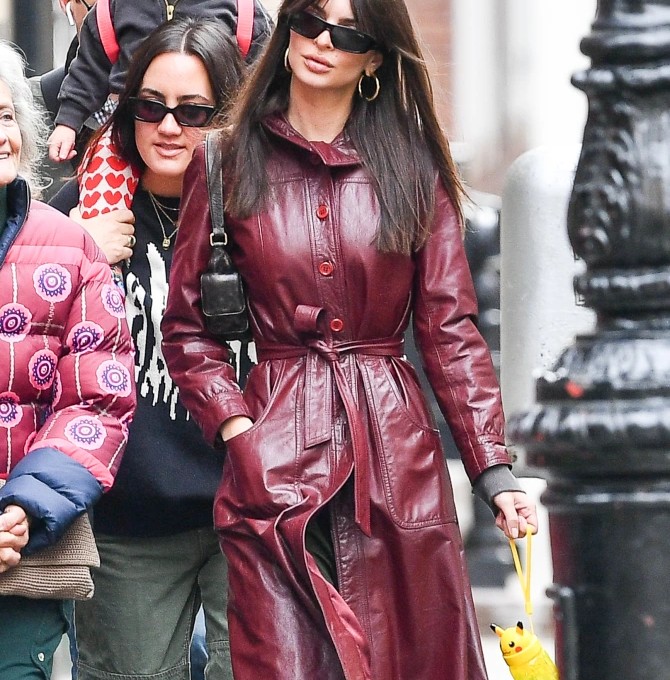 On the same day, Harry's most recent ex, Olivia Wilde, 39, was pictured leaving an LA gym.
In November last year it was announced that Harry and actress Olivia, who met on the set of her film Dont Worry Darling, were "taking a break" after two years.
A source reveled at the time that the pair were still "close friends" and that Olivia was focused on raising children Otis and Daisy with her ex-fiance Jason Sudeikis, 47.
The break-up came to light after it was revealed Harry had secretly kissed his co-star Florence Pugh, 27, on set, weeks before he began a relationship with director Olivia.
Harry's first high-profile relationship was with the late presenter Caroline Flack in in 2011 — despite a 14-year age gap.
They met when Harry appeared on The X Factor as part of One Direction in 2010.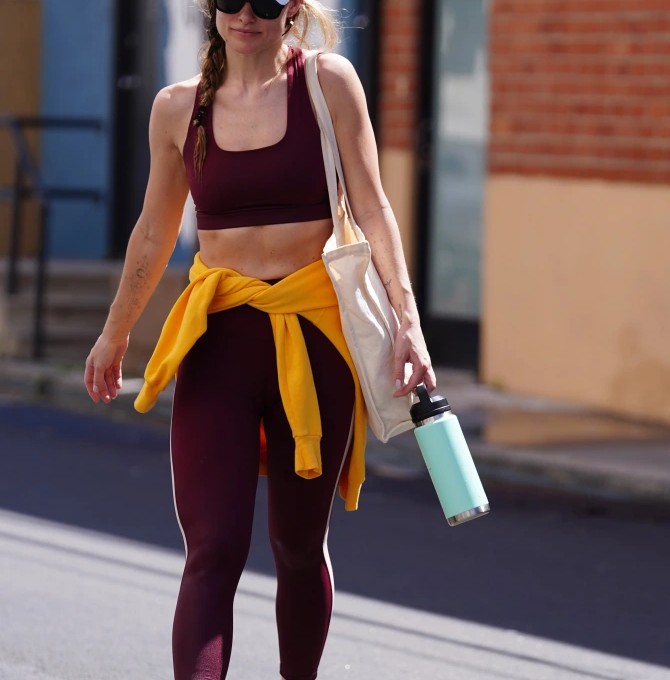 In 2017 Harry was introduced by model pal Alexa Chung to Victoria's Secret model Camille Rowe, 33, before the pair called things off in July 2018
He was also linked to London-based chef and blogger Tess Ward in May 2017 and spotted several times with reality star Kendall Jenner, 27.