Heavily Pregnant Kourtney Kardashian Misses Kim's 43rd Birthday Bash Amid Ongoing Feud
Kourtney, who is currently heavily pregnant, is counting down the days until she welcomes her first child with her husband, Travis Barker.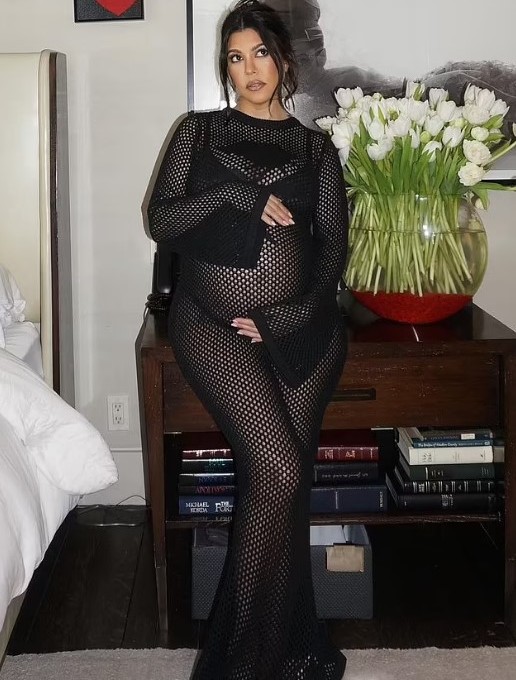 Photographs from the star-studded event captured Kim, 43, celebrating her birthday with her sisters Khloe, 38, Kylie Jenner, 26, and Kendall Jenner, 27, along with their mother, Kris Jenner. However, Kourtney was conspicuously absent from the party, which also saw stars like Hailey Bieber in attendance.

Kourtney didn't just miss the party; she also took to her Instagram Stories to share a cryptic post alluding to 'walking alone,' seemingly a reflection of her ongoing feud with her sister Kim. She posted a dated drawing that appeared to be from '97, featuring a girl walking down a long, winding road with the words 'walking alone' scrawled below it.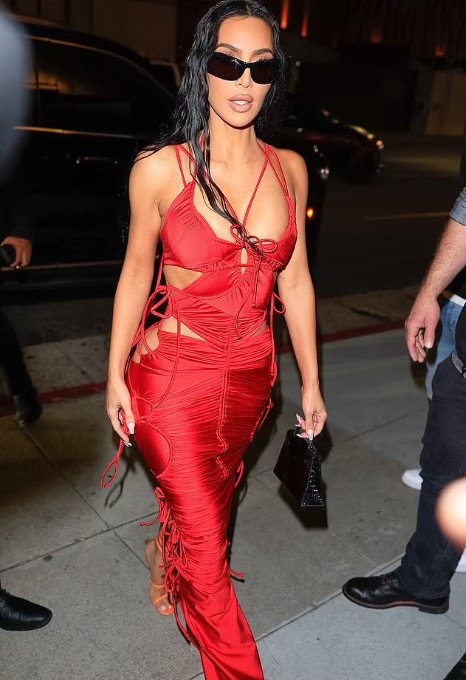 Earlier that day, she had shared a picture of two coffee cups, timestamped at 9:47 am. She also shared screenshots of herself listening to "Fell In Love" by her husband Travis Barker's band Blink-182 from their new album, "One More Time."

Kourtney's husband, Travis, who also appeared to be absent from the birthday party, took to Instagram to share videos of himself playing the drums, offering fans an insight into the recording process for the band's ninth album.

Kourtney and Travis are expecting a baby boy. She already has three children, Mason, 13, Penelope, 11, and Reign, eight, from her previous relationship with Scott Disick.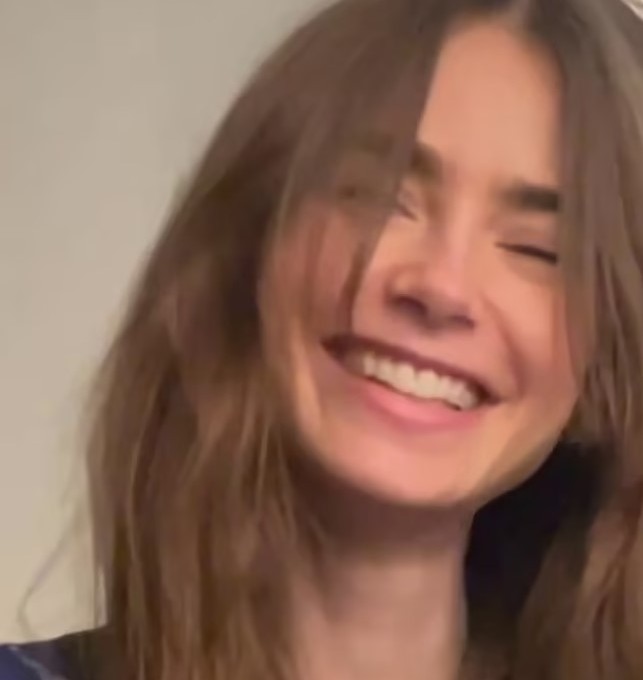 Kim, Khloe, Kylie, and Kendall all attended the birthday party, but they've remained quiet about the event on their social media.

Kim Kardashian celebrated her birthday by stepping out in a glamorous red cut-out dress as she arrived at the swanky restaurant Funke for the star-studded bash. Her sisters, Khloe, Kendall, Kylie, and their mother Kris, were in attendance, as well as Kendall's close friend Hailey Bieber and Kim's pal Lauren Sanchez, the fiancee of billionaire Jeff Bezos.

Kourtney's absence from the party comes in the midst of her ongoing feud with her sister Kim, which has been playing out on their reality TV show, "The Kardashians." The feud began last season when Kim collaborated with Dolce & Gabbana on a '90s-themed collection, which Kourtney claimed was copying her wedding theme, hosted in Positano, Italy, a few months earlier.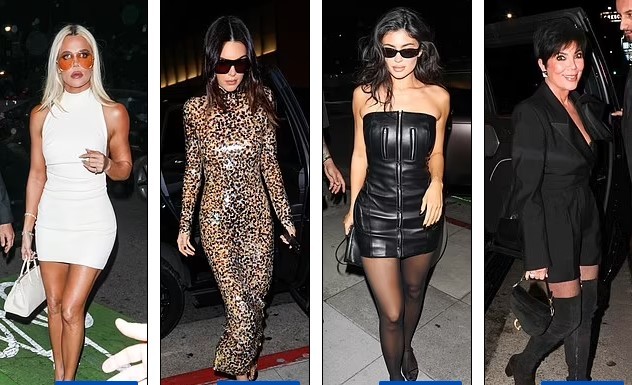 The tensions escalated when it was revealed that Kim, Khloe, Kendall, and Kylie had a 'Not Kourtney' chat to discuss her. In a heated phone conversation, Kim claimed that Kourtney's friends were part of the chat to discuss her, but Kourtney refuted those claims by sharing screenshots from friends who denied their involvement.

Kourtney later clarified that it was her sisters who were part of the chat and confirmed that her friends had no role in it. The drama further intensified when Kim confronted Kourtney about changes in her personality since her marriage to Travis in May 2022, leading to an emotional exchange where Kourtney referred to Kim as an 'egotistical narcissist.'

The apparent absence of Kourtney from Kim's birthday bash and the ongoing feud have kept fans and media intrigued. However, both sisters have remained tight-lipped about the feud and the party on their social media platforms.

It's clear that there is much more to this sibling rivalry than meets the eye, and fans of "The Kardashians" are eager to see how the drama unfolds on their reality show. Will the Kardashian sisters reconcile, or will their feud continue to captivate audiences? Only time will tell.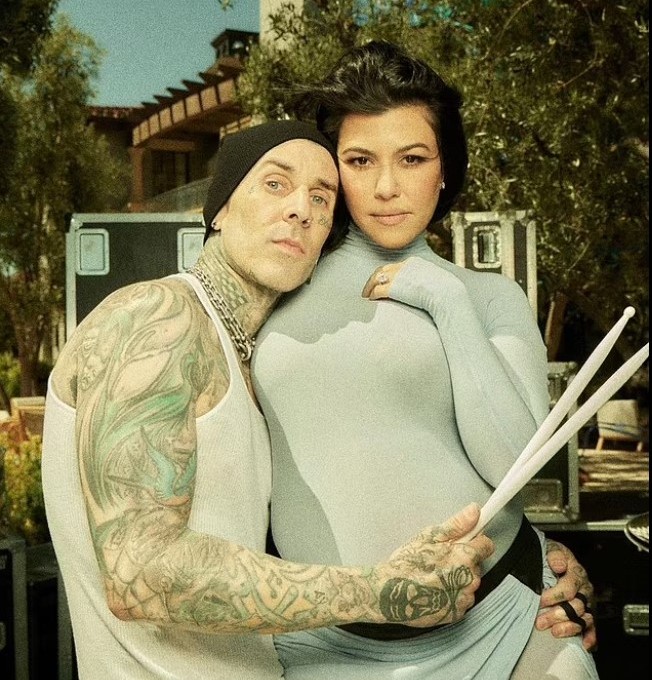 Kourtney Kardashian Children: Kourtney Kardashian has three children. She has two sons, Mason Dash Disick (born December 14, 2009) and Reign Aston Disick (born December 14, 2014), and one daughter, Penelope Scotland Disick (born July 8, 2012). These children are from her previous relationship with Scott Disick.
Kourtney Kardashian Age: Kourtney Kardashian was born on April 18, 1979. As of [current date], she is [current age] years old.
Kourtney Kardashian Net Worth: Kourtney Kardashian's net worth is estimated to be around $65 million. She has earned her wealth through various business ventures, including her involvement in the reality TV series "Keeping Up with the Kardashians," her fashion and beauty brands, and endorsements.
Kourtney Kardashian Ex-Husband: Kourtney Kardashian's ex-husband is Scott Disick. The couple was in an on-again, off-again relationship for several years and has three children together. They were never officially married but had a long-term relationship.
Kourtney Kardashian Instagram: Kourtney Kardashian is active on Instagram. Her official Instagram account, @kourtneykardash, has millions of followers. She frequently shares updates, photos, and promotions related to her various business ventures.
Kourtney Kardashian and Travis Barker: Kourtney Kardashian is in a relationship with musician Travis Barker. The couple has been open about their love for each other and often shares their moments together on social media. They are engaged and have been a subject of media attention due to their public displays of affection.
Kourtney Kardashian IVF: Kourtney Kardashian has not publicly discussed IVF (In Vitro Fertilization). However, IVF is a medical procedure commonly used for fertility treatments and family planning. If you have specific questions or need information related to IVF, it's recommended to consult a medical professional.
Kourtney Kardashian Mason: Mason Dash Disick is Kourtney Kardashian's eldest child. He was born on December 14, 2009. Mason is frequently featured on Kourtney's social media, and he is often seen in public outings with his mother and family.
These topics can be used for SEO to provide information about Kourtney Kardashian, her family, and her personal life, catering to the interests of her fans and those seeking information about her.