Heidi Klum's Daughter Leni, 19, Stuns in Green Bikini on Luxury Yacht in South of France with Boyfriend and Pals
The young model turned heads in a vibrant green bikini while basking in the sun's rays.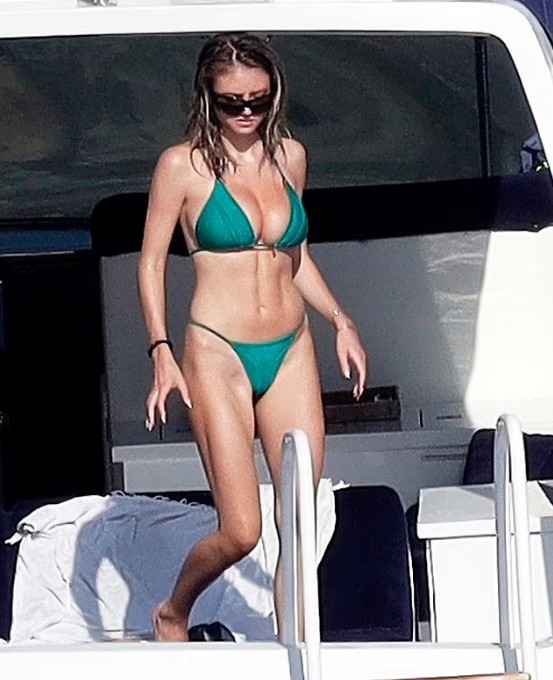 Leni's toned physique was on full display as she elegantly rocked the plunging bikini, paired with chic black sunglasses that shielded her eyes from the radiant sunlight. Accompanied by her boyfriend Aris Rachevsky, the couple and their friends relished their time on the sun deck, capturing memories through photos.
Aris, son of Los Angeles talent agent Rhea Rachevsky, shared affectionate moments with Leni as they lounged, with a sweet kiss exchanged while soaking up the sun.
Leni Klum has gradually made a name for herself in the modeling industry. Her debut in 2020 saw her grace the cover of Vogue Germany alongside her mother at just 16 years old. Since then, she has been the face of campaigns for renowned brands such as Dior Beauty, Fila, and Intimissi, showcasing her prowess as a rising fashion icon.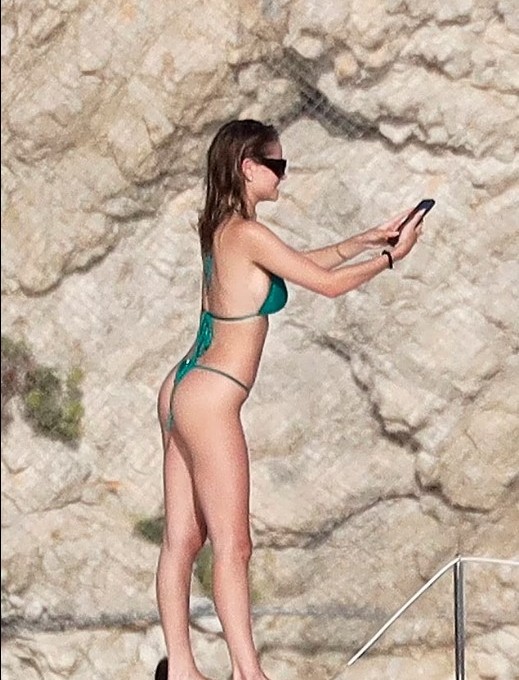 Heidi Klum has been a vocal supporter of her daughter's career. In a conversation with People, the supermodel expressed her pride in Leni's modeling endeavors, stating, "I'm very proud of my daughter and her modeling."
Even stepfather Seal has shared his pride in Leni's accomplishments. Speaking to E! News, he affirmed his support, saying, "I'm so proud of everything that Leni has done."
Leni herself has recounted her modeling journey with enthusiasm. Reflecting on her first modeling experience, she recalled her initial fascination with her mother's joyful work atmosphere. "This looks so fun. She looks so happy while she's working," Leni remarked.
Her modeling debut, which took place alongside Heidi Klum, proved to be an exciting and relaxed experience. Leni highlighted her comfort level on set and the joy of sharing the experience with her mother. "It was just such a good day. I wasn't nervous at all. I was just so excited," she recalled.
Mother and daughter's bond shone through, as Leni noted the ease with which they worked together, stating, "My mom and I are just completely comfortable around each other and we were dancing around the whole day."
As Leni Klum continues to make waves in the fashion world, her journey as a model is marked by not only her undeniable beauty but also the enduring support and genuine camaraderie within her family.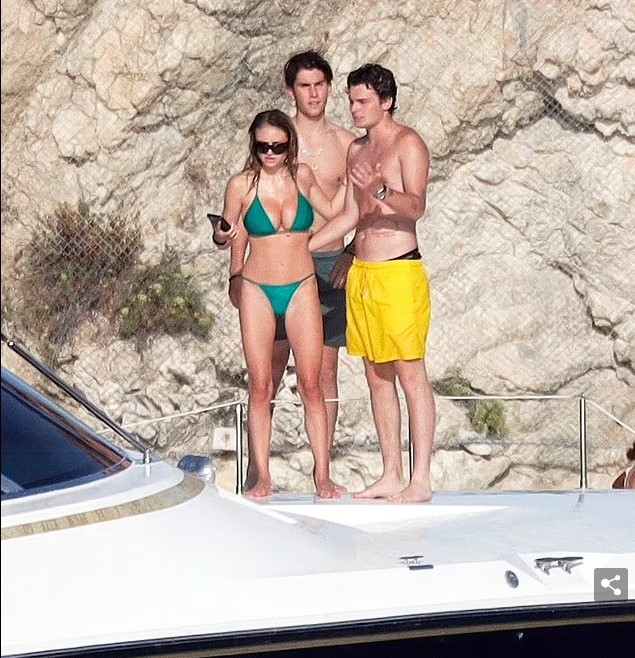 Heidi Klum and Tom Kaulitz Celebrate Fourth Anniversary with Romantic Getaway
Supermodel Heidi Klum and Tokio Hotel guitarist Tom Kaulitz are celebrating their fourth wedding anniversary with a romantic getaway to the French Riviera.
The couple, who are parents to 12-year-old daughter Lou and 11-month-old son Johan, were spotted holding hands and kissing as they boarded a private jet in Los Angeles on Tuesday. They are reportedly headed to the coastal town of Saint-Tropez, where they are expected to spend the week celebrating their special day.
Klum and Kaulitz first met in 2018 and got engaged just four months later. They were married in a secret ceremony in Italy in September 2019.
Klum is also mother to four older children from previous relationships: 17-year-old daughter Leni, 16-year-old son Henry, and 14-year-old son Johan.
The couple has been open about their blended family, and Kaulitz has said that he is "grateful" to be a part of it.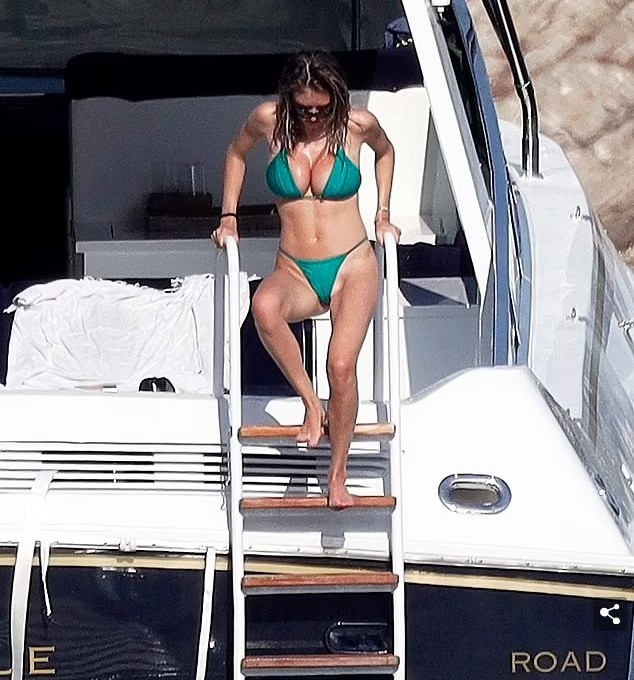 "I love my stepkids," he told People magazine in 2020. "They're amazing kids. They're so funny and smart and talented."
Klum and Kaulitz have said that they are planning to have more children together.
"We definitely want more kids," Klum told Extra in 2022. "We're just not sure when."
In the meantime, the couple is enjoying their time together as a family. They have been spotted on several outings in recent months, including a trip to Disneyland and a weekend getaway to the Hamptons.
It is clear that Klum and Kaulitz are very much in love and are committed to building a happy life together. Their blended family is a testament to their love and dedication, and they are sure to continue to create many more memories together in the years to come.