Heidi Klum Stuns Fans with Dramatic Transformation in Recent Home Video
The 50-year-old celebrity took her followers on a unique journey as she playfully explored camera filters.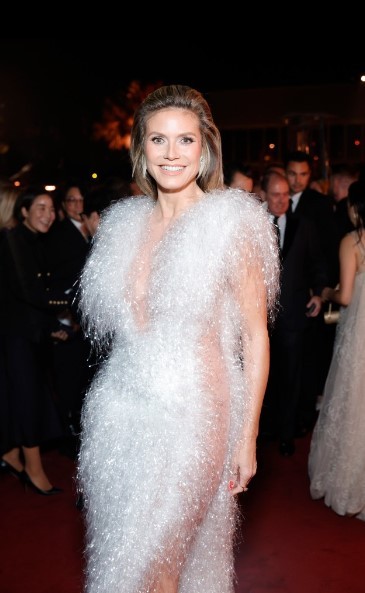 In the video, Heidi Klum, donning just a bathrobe, enjoyed a calm Sunday morning outdoors alongside her husband, Tom Kaulitz, 34. The couple savored their coffee and shared intimate moments. However, what drew the most attention was Heidi's unexpected transformation.

As Heidi lowered her coffee cup away from her face, her image drastically changed, leaving her virtually unrecognizable. Her hair appeared wild and misshapen, and her lips looked overly plump, reminiscent of Mick Jagger. Her cheeks seemed pushed skyward, making room for her noticeably bulging lips.

Yet, it was soon evident that Heidi was having some playful fun with camera filters, creating the distorted appearance for entertainment.

Heidi Klum, a supermodel known for her striking beauty and flawless figure, recently treated her Instagram followers to more captivating content. Over the weekend, she posted a daring photo of herself sunbathing topless.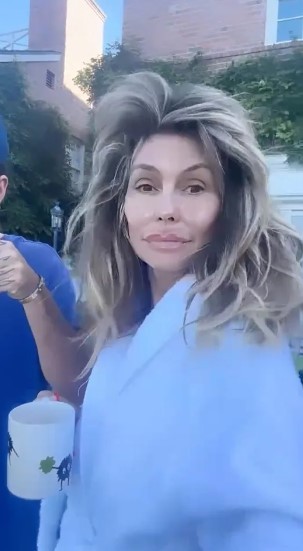 In the Instagram post, Heidi displayed her incredible physique as she basked in the sun's warmth beside a pool, accompanied by some furry friends. The video tastefully covered her topless body, with only her hand preserving her modesty. Heidi sported tiny bikini bottoms and a baseball cap, keeping her face mostly out of the frame.

The post was captioned with a playful "Sundaaaayzzzzzzzz," and comments were disabled, perhaps to maintain the privacy of her sun-soaked moments.

Heidi Klum's spontaneous and bold personality is not new to her fans. The supermodel has often been seen enjoying adventures with her husband, Tom Kaulitz. In a Boomerang clip shared on her Instagram Stories, Heidi and Tom lounged side by side on an outdoor lounge bench, embracing the bright sunshine. Both were shirtless, and Heidi used her arm to artfully cover her breasts, giving the impression of wearing only bikini bottoms.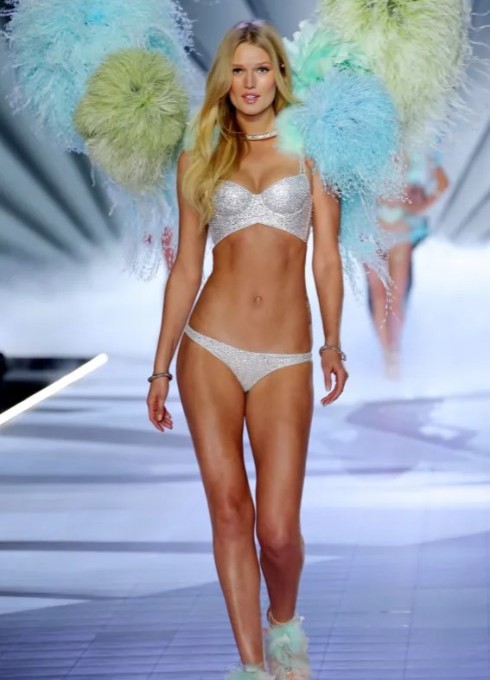 The couple appeared to be enjoying a sunny day and appeared relaxed and content as they shared the joy of each other's company.

Heidi Klum's penchant for sunbathing topless is well-documented, especially when she embarks on vacations with her musician husband. In a recent vacation to the Italian island of Capri, Heidi was captured in unedited photos off the coast of Italy, where she displayed her stunning figure.

Heidi and Tom were spotted swimming, tanning, and taking beachside selfies. In one photo, Tom playfully grabbed Heidi's behind while she flaunted a barely-there patterned bikini. Heidi did not hesitate to go topless at the public beach, confidently showcasing her enviable figure as she sunbathed.

During the sunbathing session, Heidi appeared carefree and joyful, donning a giant straw hat and sunglasses to complete her beach look. Her wind-tousled hair added a natural touch to her beachy appearance.

The couple was also joined by Heidi's mother as they relished a delicious lunch, their carefree spirit and love for the outdoors evident throughout their vacation.

Heidi Klum's recent social media posts have undoubtedly given fans a glimpse of her adventurous and free-spirited personality, cementing her status as a beloved figure in the entertainment world.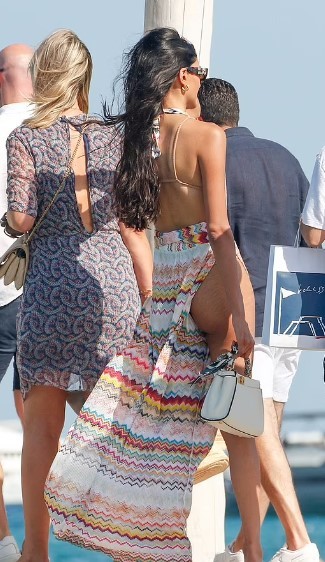 What did Heidi Klum dress up as 2023?
Heidi Klum dressed up as a peacock for her annual Halloween party in 2023. The costume was elaborate and detailed, with a giant peacock tail that covered her entire body. Klum is known for her elaborate Halloween costumes, and her 2023 costume was no exception.
Did Heidi Klum have a child with Seal?
Yes, Heidi Klum had four children with her ex-husband, Seal. They are Leni Klum (born in 2004), Henry Klum (born in 2005), Johan Klum (born in 2006), and Lou Sulola Samuel (born in 2009). Seal adopted Leni in 2009.
What is Heidi Klum's full name?
Heidi Klum's full name is Heidi Samuel. She was born on June 1, 1973, in Bergisch Gladbach, Germany.
What's the age difference between Heidi Klum and her husband?
Heidi Klum's husband, Tom Kaulitz, is 17 years younger than her. He was born on September 1, 1989.
Heidi Klum's Net Worth in 2023 and Other Notable Aspects of Her Life
Heidi Klum, the iconic supermodel and television personality, continues to be a prominent figure in the entertainment industry. In this article, we explore her net worth in 2023, her legendary Halloween traditions, her age, her relationship with her daughter, and her past with musician Seal.
Net Worth in 2023: Heidi Klum's net worth is estimated to be around $160 million in 2023. Her remarkable career in modeling, television hosting, and entrepreneurial ventures has contributed significantly to her wealth. Klum's impressive financial standing reflects her successful endeavors both in front of and behind the camera.
Halloween Traditions: Heidi Klum is renowned for her extravagant and creative Halloween costumes. Each year, she hosts an exclusive Halloween party that attracts attention from fans, fellow celebrities, and the media. Klum has consistently amazed the world with her inventive and elaborate costumes, showcasing her passion for the holiday and her dedication to making a memorable entrance.
Age: As of 2023, Heidi Klum is 50 years old. Throughout her career, she has defied age norms and maintained her status as a fashion icon and role model for aspiring models and entertainers.
Daughter and Family Life: Heidi Klum is a mother to four children, one of whom is her daughter, Leni Klum. Leni is Heidi's daughter from her previous relationship with businessman Flavio Briatore but was later adopted by Klum's ex-husband, Seal. Heidi has shared her close bond with her children through social media and public appearances, emphasizing the importance of family in her life.
Relationship with Seal: Heidi Klum and Seal, the Grammy-winning musician, were once one of Hollywood's power couples. They were known for their public displays of affection and their unique bond. The couple, who got married in 2005, later divorced in 2014. Although their romantic relationship ended, they have maintained an amicable co-parenting relationship for their children, displaying maturity and respect in their interactions.
Heidi Klum's net worth in 2023 reflects her enduring success in the entertainment industry. Her annual Halloween extravaganzas, age-defying presence, and dedication to her family life, including her daughter and her amicable relationship with Seal, have made her a well-loved and respected public figure. For the latest updates on Heidi Klum's life and career, it is advisable to refer to official sources and her social media profiles.