Helen Flanagan flaunts her surgically enhanced assets in blue silk lingerie following her recent boob job as she poses for series of sultry snaps
And most recently, Helen Flanagan stripped down to a pair of silky blue pyjamas as she posed for a series of sizzling snaps in her bathroom.
The former Corrie star, 32, showcased her ample assets in the barely their frilled top which was held together with a clasp, teamed with a pair of tiny matching shorts.
Helen wore her wet hair wrapped up in a white fluffy towel, presumably after hopping out of the shower.
The mother of three looked radiant in the smiling snaps, as she posed holding a toothbrush in the snaps captioned: 'Because brushing my teeth is so funny.'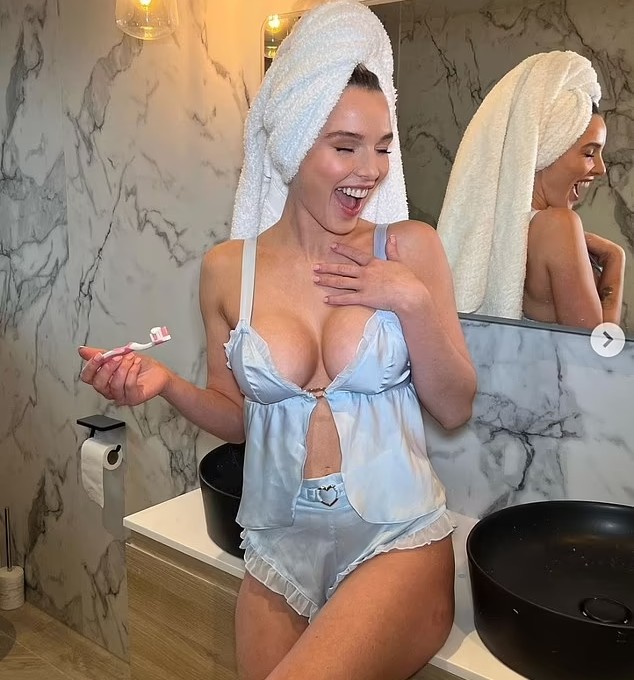 Earlier this week, Helen continued to show off the incredible results of the procedure with a stunning social media post on Sunday.
The former soap star sent temperatures soaring in a plunging floral dress as she got ready for a night out.
The stunner looked nothing short of sensational in the stylish frock that boasted a ruffle detailing while perfectly showcasing her ample assets.
Helen accentuated her features with glamorous make-up palette and glossy lip before styling her long blonde tresses.
It comes after Helen displayed her sexy underwear before slipping into a busty, dusky pink gym set while showing off her style in a fun new fashion video shared to Instagram last week.
Her sexy videos comes hot on the heels of her joining celebrity dating Raya, months after her split from former fiancé Scott.
Helen was full of confidence in the video as she showed off the different stages of her changing into a casual ensemble, starting with her modelling a skimpy black Skims two-piece.
The mother-of-three struck a pose as she modelled the lingerie, before holding up a pair of gym leggings which she then donned.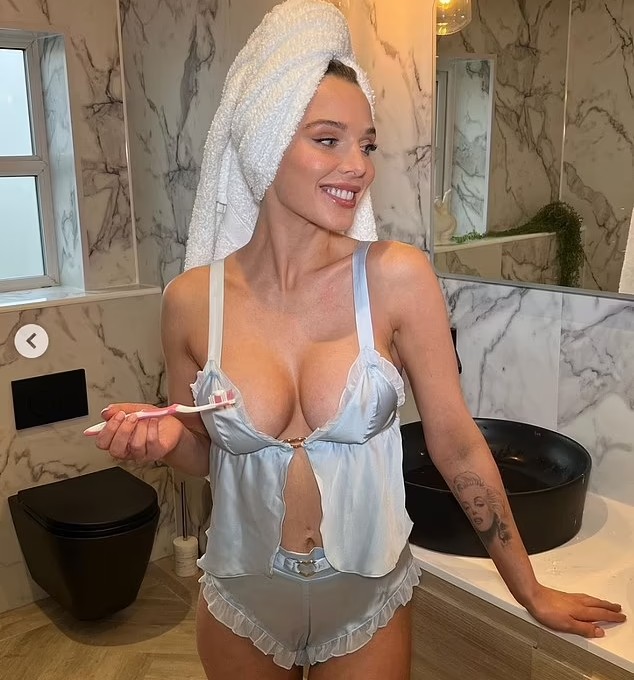 Helen then added the matching crop top before she continued to turn this way and that while showing off her slim frame.
The actress, who played Rosie Webster in the ITV soap, then went on to wear a baggy grey jumper, before accessorising her relaxed look with trainers, a handbag and sunglasses.
Helen rounded off her ensemble with a sweep of lip gloss before pouting to the camera while displaying her finished look.
And her efforts were much appreciated by her fans who rushed to the comments to remark on how great she looked.
The soap star split from her footballer fiance Scotti33, in October after the couple were together for 13 years.
They share three children together Matilda, seven, Delilah, four, and son Charlie, two.
At the end of last month, Helen proved she was ready to move on from her former fiancé as she signed up to celebrity dating app Raya.
While enjoying a family break in Paris, Helen created a profile for the exclusive dating site in the hope to meet someone new.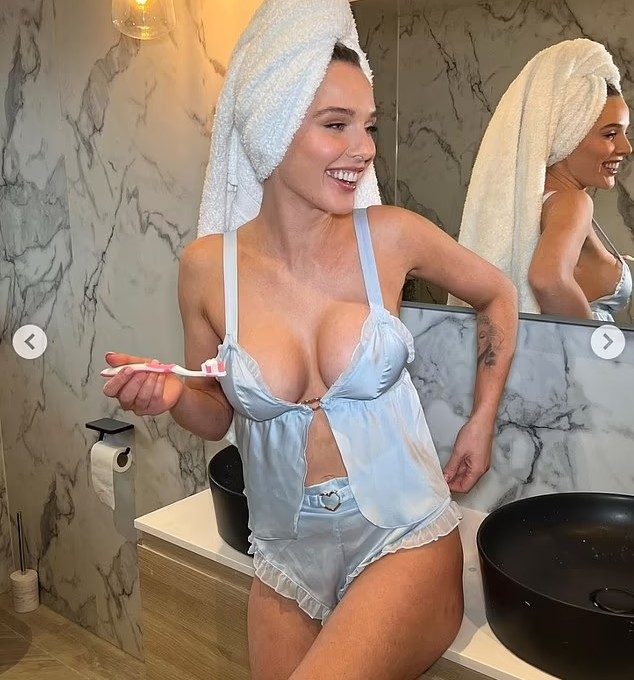 She looked incredible in the one picture as she pouted for a selfie, while in another Helen put on a busty display, showing off her new boob job, in a silk midi dress.
The TV star listed her job as 'actress and social media' on the dating app.
Her Bristol Rovers ex Scott is said to be 'humiliated' by the star's search for love after they separated in October.
A source told The Sun that the blonde beauty is not looking for anything serious but 'wants to enjoy life again' by going on nice dates with some 'male company'.
The insider said: 'Helen has been feeling more and more positive about the future since the new year and feels ready to enjoy some nice dates and male company.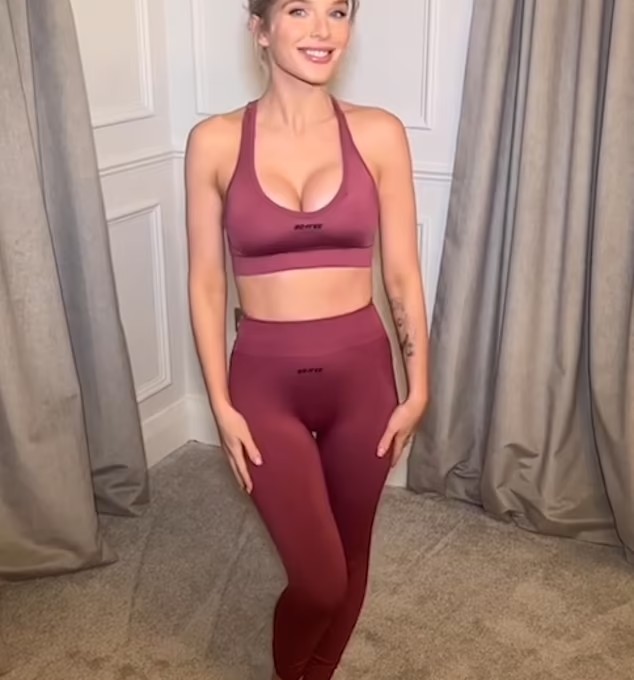 'She's feeling super-confident since her boob job and just thought why not?
'Helen and the kids were having a great weekend in Paris and she felt ready to dip her toe back in the water.
'Dating doesn't have to be serious — it's not about finding a rebound relationship. Helen just wants to enjoy life again. Obviously, it's not nice for Scott to hear. He feels humiliated but it is what it is.'