Helen Flanagan Stuns in Black Gown at Pride of Britain Awards
Helen Flanagan, the beloved former Coronation Street actress, made a jaw-dropping appearance at the prestigious Pride of Britain Awards, held at London's Grosvenor Hotel on a dazzling Sunday evening. The 33-year-old actress and mother of three stole the limelight in a breathtaking black gown that highlighted her undeniable charm and grace.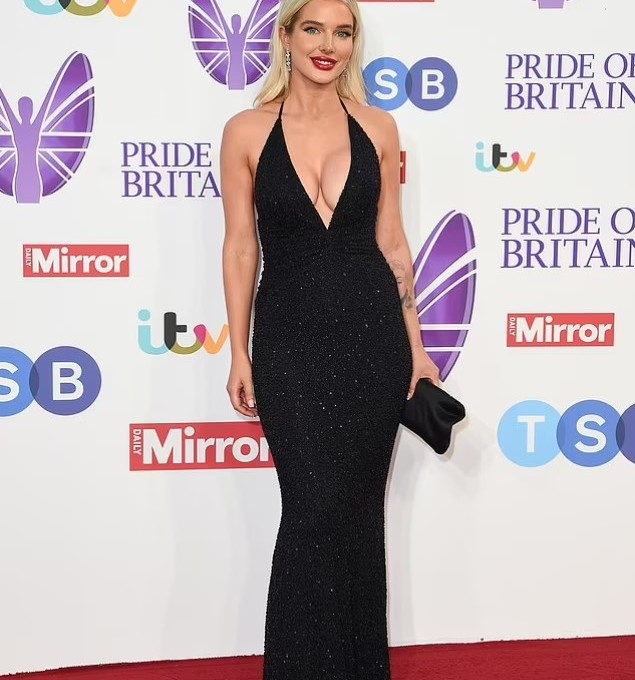 The black gown that Helen chose for this special occasion was a sparkling masterpiece, perfectly tailored to accentuate her curves and make a lasting impression. The gown featured a daringly plunging neckline, which flawlessly showcased her ample cleavage, adding an element of allure and sophistication to her ensemble. The halter neck style of the dress complemented her figure impeccably, hugging her silhouette in all the right places and emphasizing her incredible physique.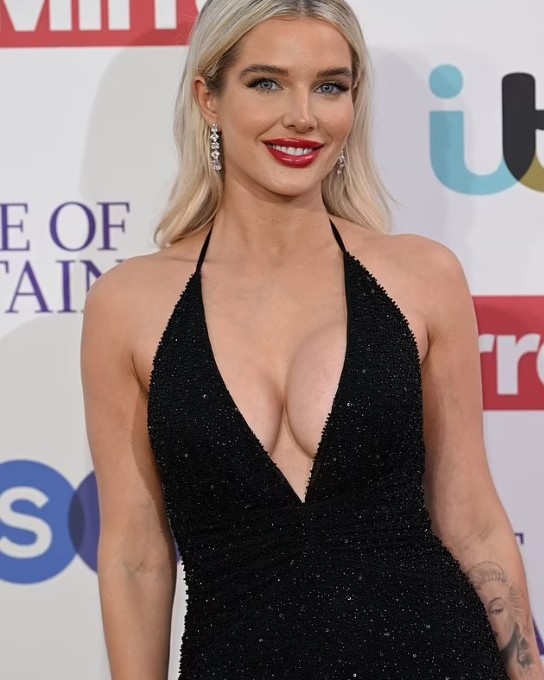 One could not help but be captivated by the radiance that Helen exuded throughout the evening. Her makeup was a testament to her dedication to glamour, with a bold, glossy red lip that drew attention to her luscious smile. Completing her look with subtle yet striking accessories, she wore elegant dangly silver earrings that swayed gently with her every movement. Her blonde, curled locks were styled to perfection, tucked neatly behind one ear, revealing her impeccable taste in fashion and attention to detail.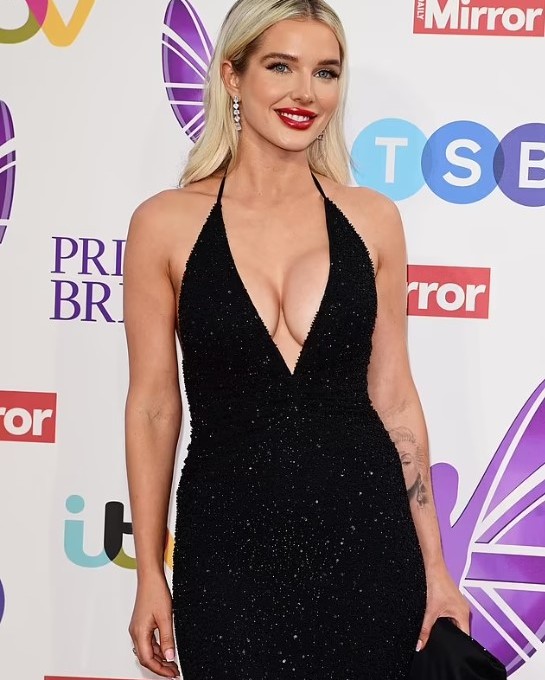 Helen couldn't wait to share her stunning appearance with her loyal followers, taking to Instagram to post pictures of her enchanting ensemble. She proudly mentioned that her gown was courtesy of the renowned fashion brand Oh Polly, showcasing her influence and connection to the fashion world. She also shared a delightful tidbit, revealing that her small black clutch bag was an old Chanel accessory that she had treasured since her youth, a timeless piece that complemented her overall look beautifully. Her excitement was palpable as she captioned the post with a simple yet heartfelt message: "Looking forward to @prideofbritain this evening," accompanied by a red heart emoji.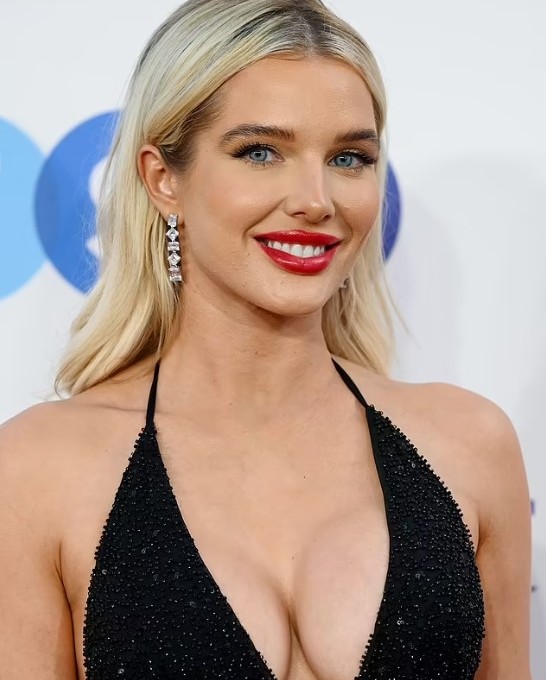 Helen was not alone in attending this illustrious event; she was in the company of several other prominent celebrities, all gathered to celebrate the unsung heroes among us. These heroes have performed selfless acts that have changed, and in some cases, saved lives. Among the notable attendees were Ferne McCann, a former TOWIE star, and renowned singers Frankie Bridge, Louise Redknapp, and Nicola Roberts, who added their own touches of glamour and charm to the evening.
The Pride of Britain Awards, now in its remarkable 24th year, was co-hosted by the ever-charming Carol Vorderman and the exceptionally talented Ashley Banjo. This star-studded affair has been a beacon of hope and inspiration since its inception in 1999, dedicated to recognizing and celebrating the outstanding achievements of individuals from all walks of life, each nominated by members of the public.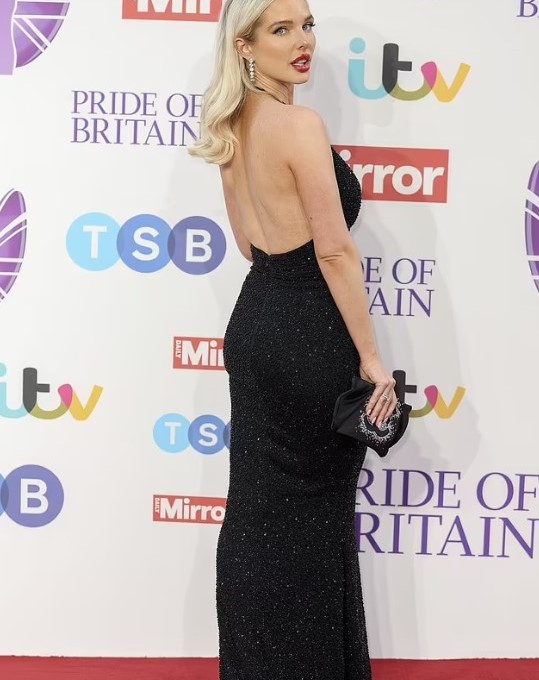 The selection process for the winners is a meticulous one, with the Pride of Britain judging panel carefully considering each nominee before making their choices. The awards ceremony is divided into nine distinct categories, each one designed to honor individuals who have made an indelible impact on their communities and the nation as a whole.
Despite the event taking place on a Sunday evening, viewers across the UK will have the opportunity to witness the inspiring stories and heartwarming moments from the Pride of Britain Awards. The ceremony will be broadcast on ITV on Thursday, October 12, at 8 pm, ensuring that the nation can share in the celebration of these remarkable individuals.
This year, the awards will recognize the exceptional contributions of individuals in nine categories, including the TSB Community Hero Award, Good Morning Britain Young Fundraiser of the Year, This Morning Emergency Services Award, Outstanding Bravery, Child of Courage, Prince's Trust Young Achiever, Special Recognition, and Outstanding Contribution.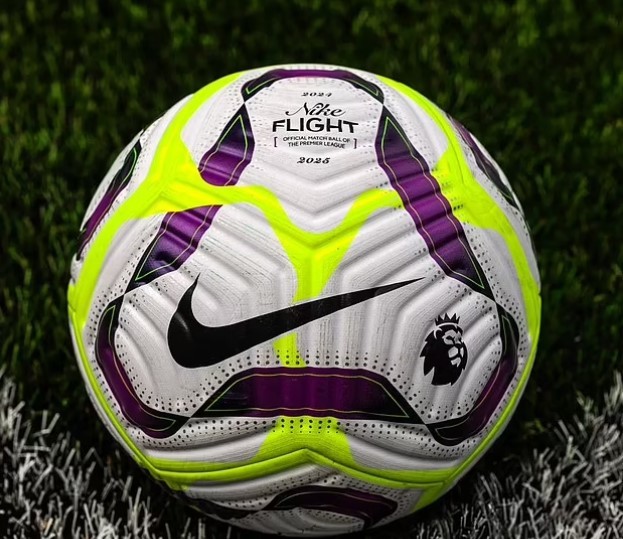 Among the remarkable individuals set to be honored at this star-studded affair are Jack Rigby, the courageous son of the late hero Lee Rigby, and former rugby player Rob Burrow, accompanied by his wife Lindsay and best friend Kevin Sinfield. Rob Burrow expressed his admiration for the unsung heroes who inspire him, stating, "I am inspired by the true unsung heroes that make me proud to be British. It is even more special that I get to receive the award alongside my wife Lindsey and great friend Kevin. I am so proud of them."
While the Pride of Britain Awards will be attended by a host of famous faces, one notable absence will be that of regular attendee Holly Willoughby. The popular TV presenter has decided to cancel her plans to attend due to an alleged kidnap plot, a decision made in the interest of her safety and well-being.
Amidst the glitz and glamour of the evening, the Pride of Britain Awards serve as a poignant reminder of the incredible capacity for goodness and heroism that exists within our society. These awards highlight the importance of acknowledging and honoring those who make a positive and lasting impact on the lives of others, inspiring us all to be better and do more for our communities and our country.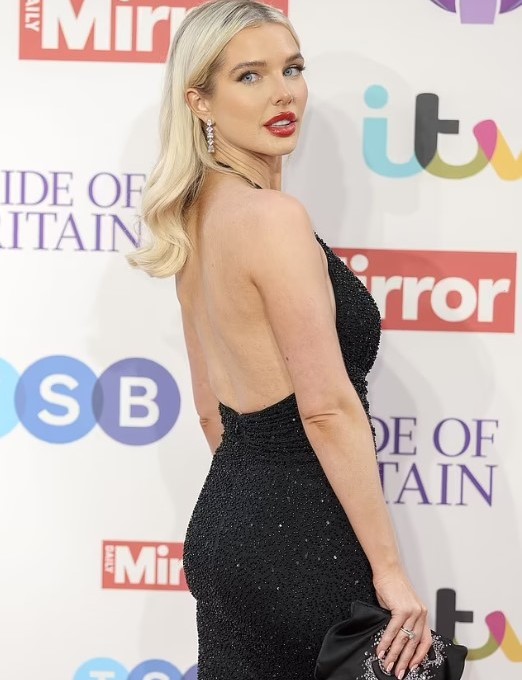 Helen Flanagan Net Worth
Helen Flanagan is an English actress and television personality with a net worth of approximately £2 million. She is best known for her roles in the soap operas Coronation Street and Hollyoaks. She has also appeared on reality shows such as I'm a Celebrity...Get Me Out of Here! and Celebrity Big Brother.
Helen Flanagan Husband
Helen Flanagan is married to Scott Sinclair, a Scottish professional footballer who plays for Preston North End. They have two children together, Matilda and Delilah.
Helen Flanagan Children
Helen Flanagan has two children: Matilda, who was born in 2015, and Delilah, who was born in 2018.
Is Helen Flanagan Related to Amelia Flanagan?
Helen Flanagan is not related to Amelia Flanagan. Amelia Flanagan is an American actress who is best known for her role as Beth Dutton in the television series Yellowstone.
Helen Flanagan Age
Helen Flanagan was born on June 7, 1990, and is currently 32 years old.
Helen Flanagan Twitter
Helen Flanagan's Twitter handle is @helenflanagan1. She has over 1 million followers on Twitter.
Helen Flanagan Instagram
Helen Flanagan's Instagram handle is @helenflanagan1. She has over 900,000 followers on Instagram.