Here's The Full List Of Jennifer Lopez's Husbands, Fiancés, And Boyfriends
Since she first broke into the industry, Jennifer Lopez has been linked to several high-profile romances. She's tied the knot four times and has also been engaged twice before calling those relationships off.
And that's not including her on-screen marriages, BTW. She'll be walking down the aisle with Josh Duhamel in her upcoming film Shotgun Wedding, which will be available for streaming January 27 on Amazon Prime Video.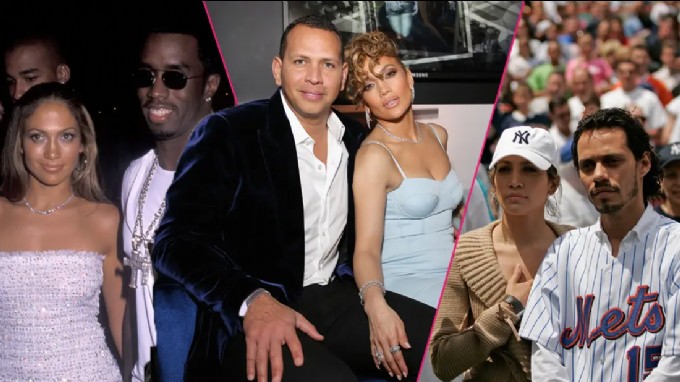 But back to reality. In a 2019 interview with Harper's Bazaar, J.Lo got candid about her dating history.
"For me, the relationship journey has been very up and down. But it didn't have to do with anybody else but me—it was about me figuring out me," said Jennifer. "Until you learn to love yourself, you can't completely love [someone else] in a way that is pure and true."
A lot has changed since that conversation, including the rekindling of her relationship with her now-husband, Ben Affleck.
Here's a look back at J.Lo's relationships—most of which, btw, ended amicably—and what she said she learned from them.
Ben Affleck (Husband #4)
J.Lo and actor Ben Affleck hit it off on the set of Gigli in 2002, and the pair became engaged less than a year later. The couple, affectionately called "Bennifer," called off the wedding in 2004.
Still, Ben told the Hollwood Reporter in 2012 that they still kept in touch. "We don't have the kind of relationship where she relies on me for advice," he said. "But we do have the kind of relationship where there'll be an e-mail saying, 'Oh, your movie looks great.' I remember when she got American Idol. I said: 'This was really smart. Good luck.'"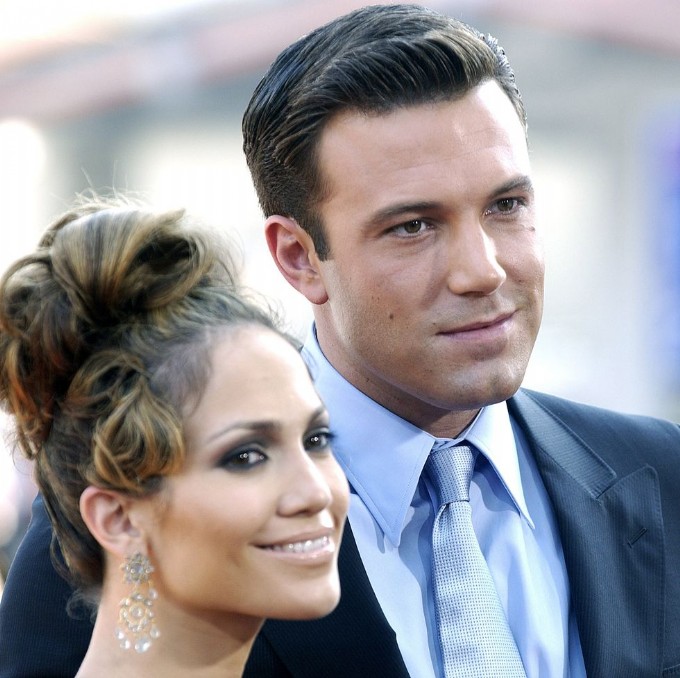 Fast forward to May 2021, and the rumors started flying that they rekindled their romance. And after just under a year of dating (again), Jennifer formally announced their engagement in her newsletter, On The J.Lo.
"We're older now, we're smarter, we have more experience, we're at different places in our lives, we have kids now, and we have to be very conscious of those things," Jennifer told People. "It's a beautiful outcome that this has happened in this way at this time in our lives where we can really appreciate and celebrate each other and respect each other."
And on July 17th, 2022, Jennifer confirmed via her newsletter, On The j. Lo, that she had married Ben in a private ceremony in Las Vegas. Bennifer stood in line for a marriage license with four other couples. She wore a dress from an old movie and they kept things simple.
"We read our own vows in the little chapel and gave one another the rings we'll wear for the rest of our lives," she wrote in her newsletter, adding, "in the end it was the best possible wedding we could have imagined...at very, very long last."
The newlyweds kept the festivities going with a romantic Paris getaway and a big shindig at Ben's big property in Georgia. Jen and Ben brought their friends and fam together for a Friday night rehearsal dinner, a Saturday ceremony, and a barbecue and picnic on Sunday, per Page Sİx.
J. Lo wore a custom Ralph Lauren dress made in Italy, Page Six reported..
Marc Anthony (Husband #3)
J.Lo was married to Marc Anthony for seven years, until the couple split in 2011. They have two children together, Maximilian and Emme. Obvs, it ultimately didn't work out, but she told Sunday TODAY that he was always supportive of her career. "While I was married to Marc, he really helped me with my confidence, and he saw where I suffered," she said, adding that Marc often told her she was "a great singer" and encouraged her not to let anyone make her think otherwise.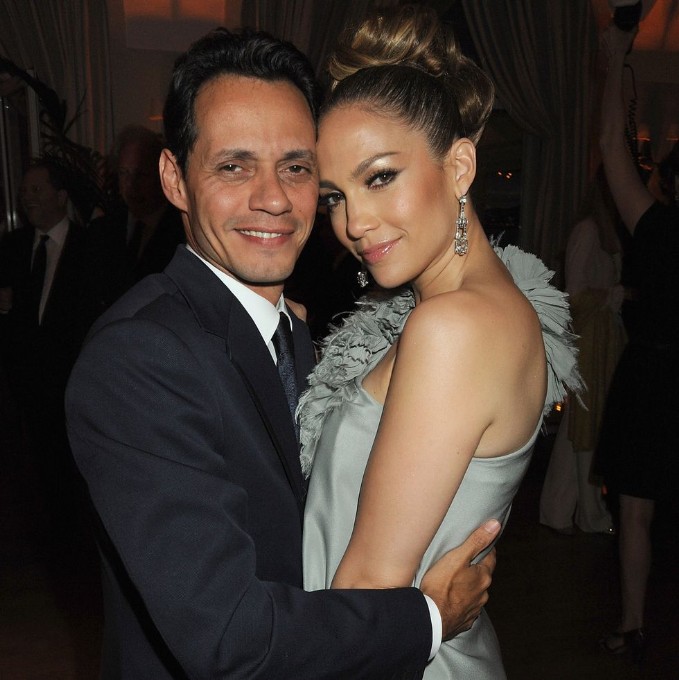 Cris Judd (Husband #2)
J.Lo's second husband was dancer and choreographer Cris Judd, to whom she was married for just nine months from 2001 to 2002. They met on the set of her music video, "Love Don't Cost a Thing," which Judd directed. It was love at first sight... for him, at least. "So, when Jennifer walks in, I shake her hand and we kinda look at each other—and in my head, I'm like, 'Oh my God, I'm going to marry this woman,'" Judd told Oprah on an episode of "Where Are They Now?" Ultimately, stress from the paparazzi strained their relationship.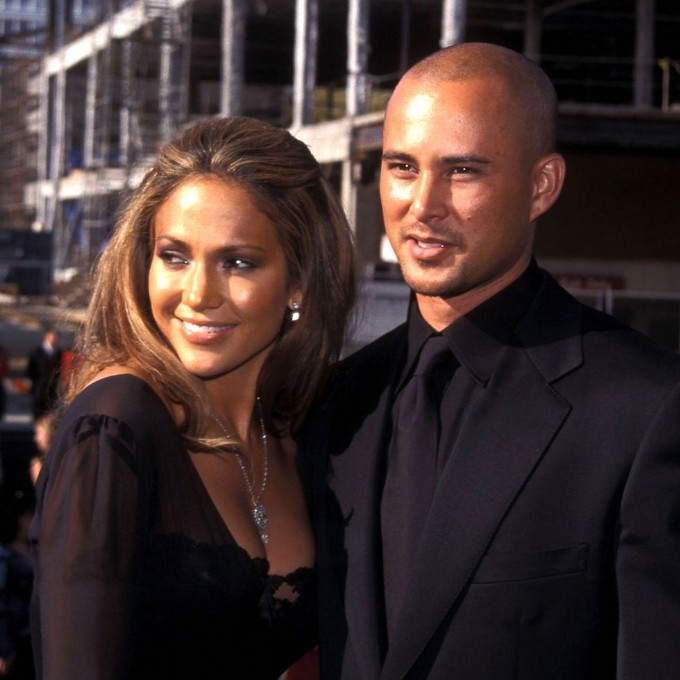 Ojani Noa (Husband #1)
J.Lo connected with her first husband, Ojanai Noa, an aspiring performer, when he was a waiter at a Miami restaurant in the late '90s.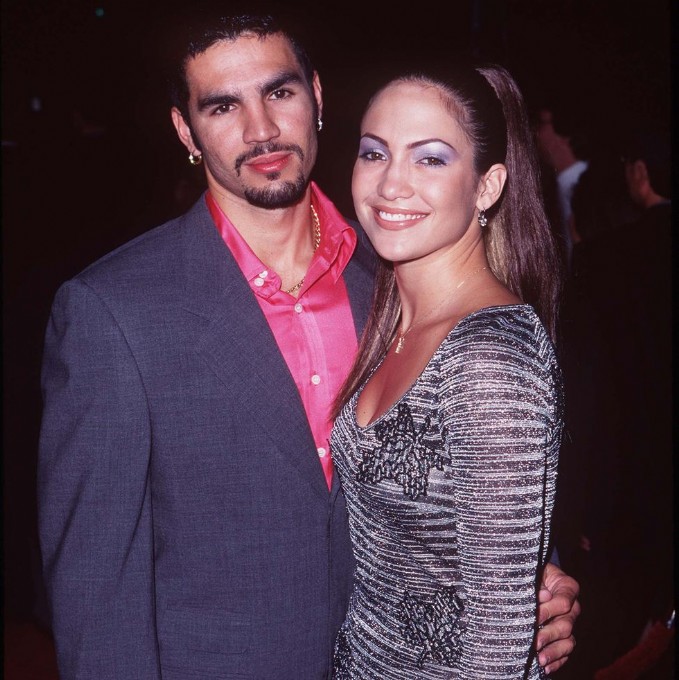 They divorced in January 1998 after 11 months of marriage. Then August 2007, Ojani was issued a permanent injunction that forbid him from "criticizing, denigrating, casting in a negative light or otherwise disparaging," per US. Otherwise, not much else is known about their relationship.
Alex Rodriguez (Fiancé)
J-Rod not only seemed like the ultimate power couple—but each other's biggest cheerleaders. On March 10, 2019, the couple announced their engagement news on Instagram. The couple planned to get married during the summer of 2020—but they pushed back their wedding date twice due to COVID-19 before calling the whole thing off. There were also rumors that Alex had cheated on Jennifer with Southern Charm star Madison LeCroy, but it's unclear if that had anything to do with the breakup.