Historic new coronation portrait of Britain's present and future monarchs is revealed
Charles, 74, Prince William, 40, and grandson Prince George, nine, posed for a photo released to mark a week since the Coronation.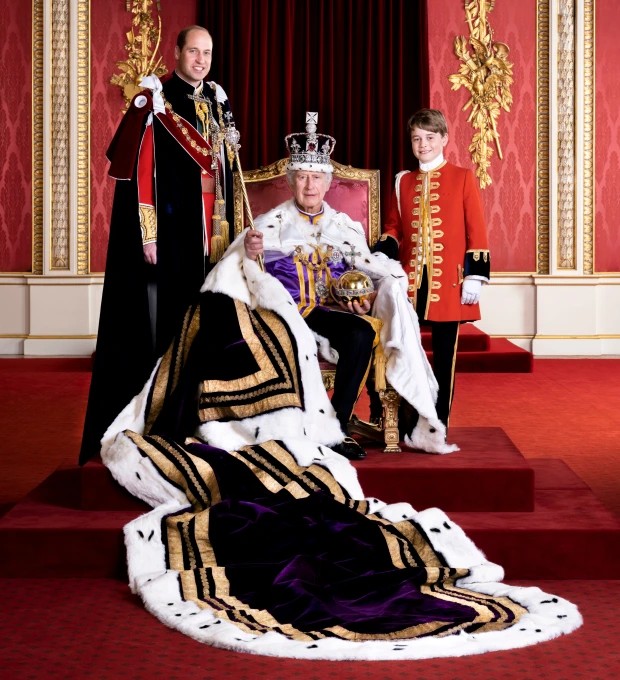 Taken in Buckingham Palace's Throne Room, it shows the monarch wearing his flowing Robe of Estate and Imperial State Crown.
He holds the Sovereign's orb and Sovereign's Sceptre with Cross.
On his right, the Prince of Wales is clad in his navy blue Order of the Garter mantle.
To the King's left, smiling Prince George is dressed in the red tunic he wore as one of the Pages of Honour at last Saturday's Westminster Abbey service.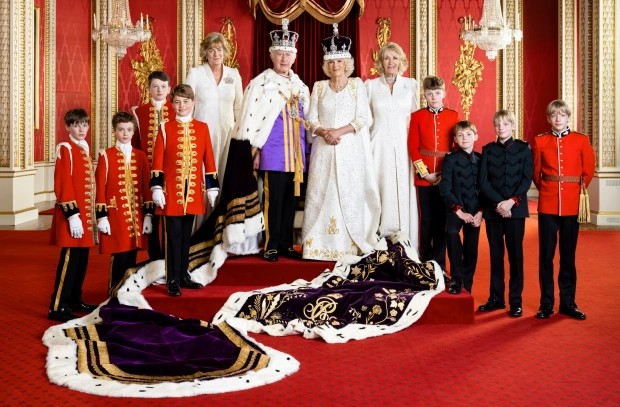 Arthur Edwards, The Sun's legendary royal photographer, said: "If the King was smiling, I think then the photograph would be complete.
"But he looks like he is thinking about going back to work and looking forward to meeting people."
Arthur added: "George was such a shy kid and seemed to find things difficult but in the last couple of days — and as this photo shows — he's really grown up, and it's great to see."
A second snap released yesterday shows 75-year-old Queen Camilla with her younger sister Annabel Elliot, and Marchioness of Landsdowne Fiona Mary Petty-Fitzmaurice.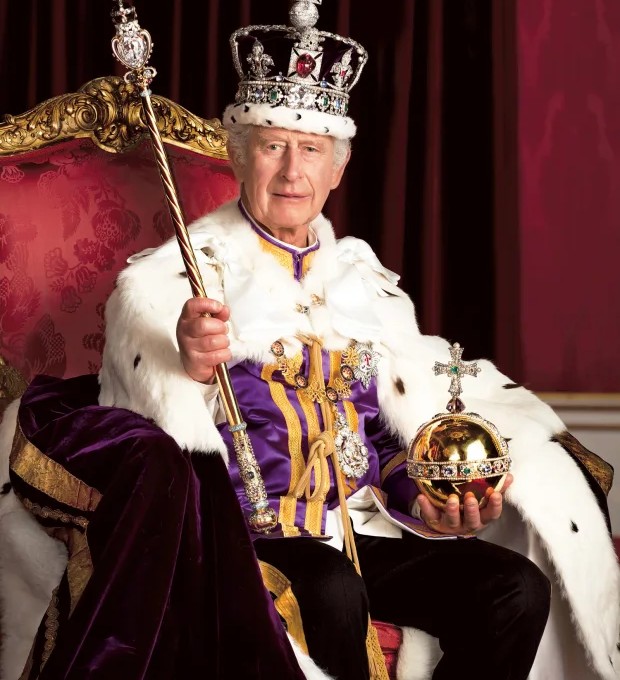 They are joined by Camilla's grandchildren.
Our Arthur said: "Charles and Camilla made their first appearance in public at Annabel's 50th birthday in January 1999 at The Ritz, and there she is still by her side 24 years later.
"It is wonderful that the grandchildren are in the family photo. I once asked Camilla what makes her happy and she said Charles of course, but also her grandchildren."
The photographs were taken by Hugo Burnand at Buckingham Palace and come after four official Coronation photos were released earlier this week.