Holly Willoughby Quits This Morning After 14 Years 'For Me and My Family'
This announcement comes in the wake of her recent absence from the program due to unsettling circumstances.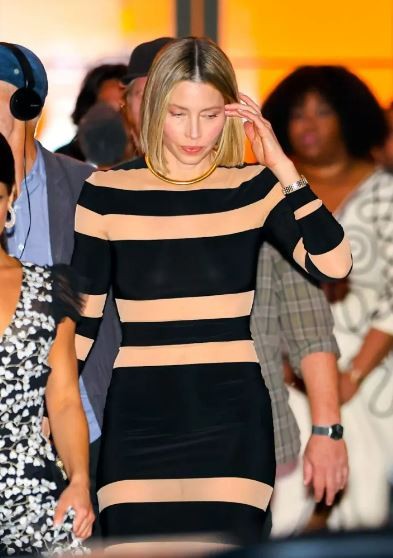 Last week, Holly Willoughby was absent from "This Morning" when a disturbing incident unfolded. A man was charged with soliciting to commit murder, allegedly in connection with a plot to kidnap the popular TV presenter. The incident raised considerable concerns for her safety.

In a statement posted on Tuesday, Willoughby, 42, shared her heartfelt decision with the public. While her statement did not directly reference the recent alleged plot, it emphasized the importance of putting her family's well-being first. She expressed her deep gratitude for being part of the show's remarkable journey and her belief that the program still has many chapters left to be written.

Willoughby's departure follows closely on the heels of a previous scandal that engulfed "This Morning." Her co-host at the time, Phillip Schofield, left the show amid revelations of an affair with a younger colleague, which he initially lied about.

Holly Willoughby expressed her deep appreciation for all those who contributed to the success of "This Morning," acknowledging the difficulty of saying goodbye. She thanked the production team, the program's guests, and, most importantly, the dedicated viewers who had shown unwavering loyalty and support throughout her tenure.

Kevin Lygo, ITV's managing director of media and entertainment, expressed his sadness over Willoughby's departure. He acknowledged her as one of the UK's most cherished and accomplished broadcasters, with a unique blend of warmth, energy, humor, and fun. Her contribution to "This Morning" made it one of the country's most beloved daytime shows.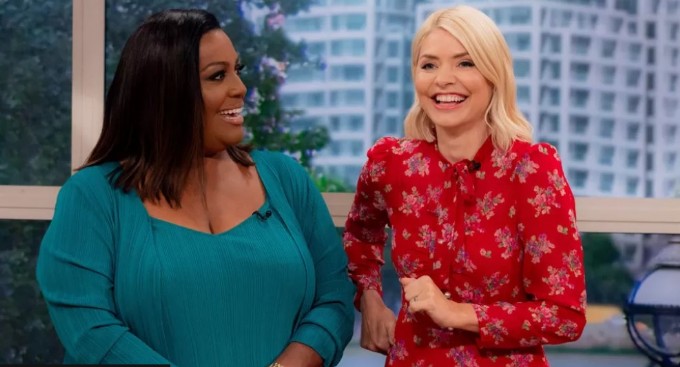 In response to Holly Willoughby's announcement, her co-host Alison Hammond and Dermot O'Leary shared messages of love and respect, emphasizing the deep impact of her departure.

Holly Willoughby, married to Daniel Baldwin and a mother of three, presented her final episode of "This Morning" last week. Subsequently, reports emerged that she was under police protection at her home, reflecting the seriousness of the recent events.

Gavin Plumb, who hails from Harlow, Essex, was accused of soliciting to commit murder in connection with an alleged plot against Holly Willoughby. He appeared in court last Friday and was remanded in custody until a plea hearing at Chelmsford Crown Court scheduled for November 3.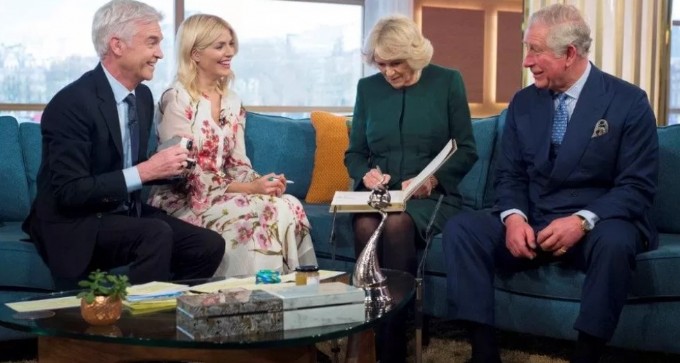 Holly Willoughby's departure marks a significant moment in her career, which began with children's programs and later included hosting "Dancing on Ice" in 2006 and joining "This Morning" in 2009, alongside Phillip Schofield. The duo's success resulted in "This Morning" winning numerous National Television Awards. However, recent years have been marked by controversies and personal challenges.

Now, with both Holly Willoughby and Phillip Schofield having left "This Morning," ITV faces a pivotal moment. The program, known for its recipe demonstrations, expert advice, and celebrity interviews, has been a daytime television staple for decades. ITV has not yet announced replacements for Willoughby and Schofield or provided details about the upcoming season of "Dancing on Ice." The network may consider refreshing the brand and its presentation in light of these departures.

"This Morning" has been a significant presence on daytime television, and while it is expected to continue, ITV might use this opportunity to revitalize its daytime schedule with new faces, a new format, and fresh energy. The departure of two longstanding hosts offers a moment to reassess and potentially reshape this iconic show that has been on the air since 1988.

Please note that events related to Holly Willoughby and the future of "This Morning" may have unfolded after my last knowledge updat in September 2021. For the most current information, it is recommended to refer to the latest news sources.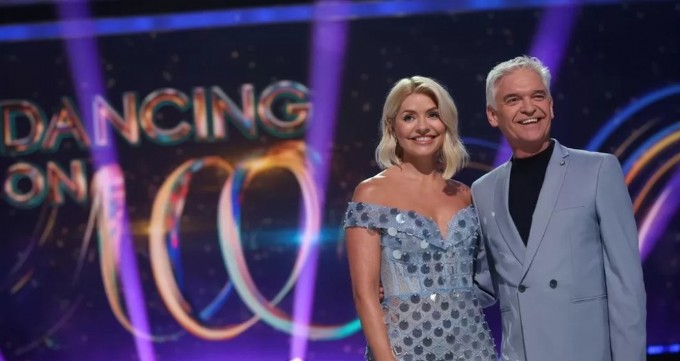 Holly Willoughby is a well-known British television presenter who has made a significant impact on the entertainment industry. She gained fame through her extensive career, with a focus on hosting popular television programs. Here are some SEO-friendly details about Holly Willoughby:

1. Early Life and Career:

Holly Willoughby was born on February 10, 1981, in Brighton, England.
She began her career as a model, working for various brands and publications.
2. Television Hosting:

Holly's breakthrough in television came when she co-presented children's programs on CITV.
She gained prominence as a presenter for "Dancing on Ice" in 2006, where she hosted the show for several seasons.
Holly Willoughby is widely recognized for her long-standing role as a co-host on the daytime television program "This Morning" alongside Phillip Schofield.
3. Awards and Recognition:

Holly and Phillip Schofield's partnership on "This Morning" led to the show winning multiple National Television Awards.
Her charismatic and warm on-screen presence has made her a beloved figure in the UK television industry.
4. Personal Life:

Holly Willoughby is married to Daniel Baldwin, and the couple has three children together.
She is known for her dedication to her family and the importance she places on her role as a mother.
5. Recent Developments:

Holly's announcement in 2023 about her departure from "This Morning" marked a significant career change.
Her decision to step down from the show came amid personal and professional considerations.
6. Future Endeavors:

After leaving "This Morning," Holly Willoughby's next career moves are highly anticipated, and her future projects will undoubtedly generate substantial interest.
Holly Willoughby's career in television has left an indelible mark, and her journey continues to captivate audiences with new opportunities on the horizon. Stay updated on her latest ventures and projects to remain informed about her evolving career.