'Hot' lawyer dubbed 'player' as she transforms into sexy footballer
A lawyer who is known for donning saucy looks turned into a sexy footballer in her latest racy shoot.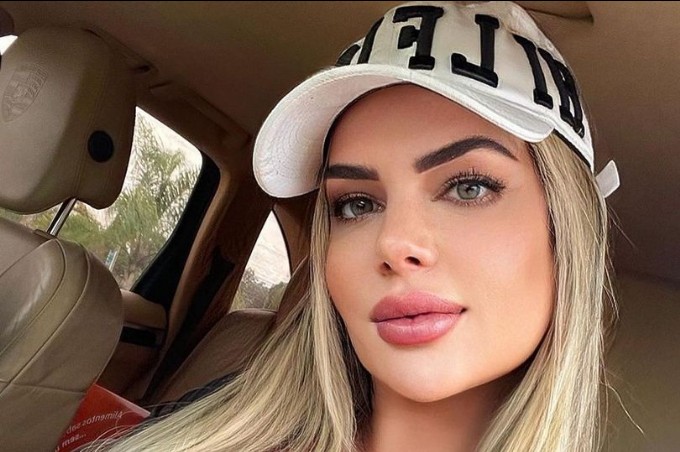 Denise Rocha previously opened up about how she hopes to become the "most followed Brazilian on OnlyFans.
She's now shown fans she's ready for the Brazilian football championship by slipping into slinky sportswear.
Denise was keen posing in her version of a football kit – namely a yellow crop top and ultra small denim shorts.
She flashed her bum to the camera as she smiled while holding a football.
The saucy outfit was paired with knee-high socks and a pair of trainers to maintain a casual vibe.
Her blonde locks skimmed her back as she stood tall and proud, and her make-up was kept rather natural.
Fans were even able to get a glimpse of her hip tattoo, as you could see it through the skimpy outfit.
Since she shared the sexy snap several people have liked it, and it's attracted hundreds of comments too.
One person said: "She is a player man."
Another added: "With a cheerleader like that, I forgot what team I'm cheering for."
A third commented: "Beautiful. Love the sporty look."
Meanwhile a fourth chirped in: "Rock it too much my beautiful."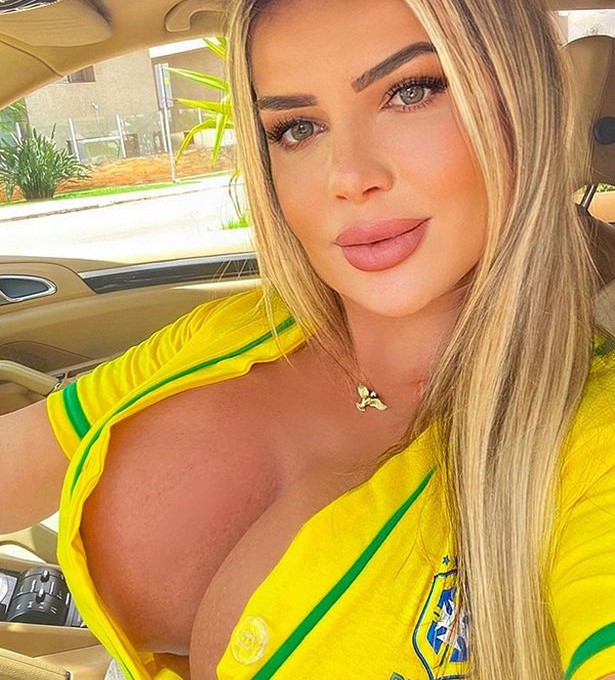 The blonde beauty is currently one of the muses of OnlyFans, but she decided to return to her studies to learn more about a topic that has caught her attention in recent years.
She recently announced she is starting a sexology course in Brasilia, Brazil.
"I've always liked dedicating myself to a new experience and this theme, unfortunately, still involves many taboos," she said.
"We need to change that. I want to understand better to be part of this change too."
On Instagram, where she has 2.4 million followers, Denise opened up about her plans to start classes.
She added: "Novelties are always welcome, right?!
"I feel ready to enter the universe of sex and understand its peculiarities."
According to her, it is only possible to improve your saucy skills by dedicating yourself to theory as well.
Denise said: "My intention is to learn to be able to give tips to people who need it.
"Pleasure is important, so I want to absorb everything I can from this course."