Houston Rockets' Kevin Porter Jr. Released on Bail Following Alleged Assault on Girlfriend
The incident resulted in Gondrezick suffering a fractured vertebra in her neck, according to prosecutors.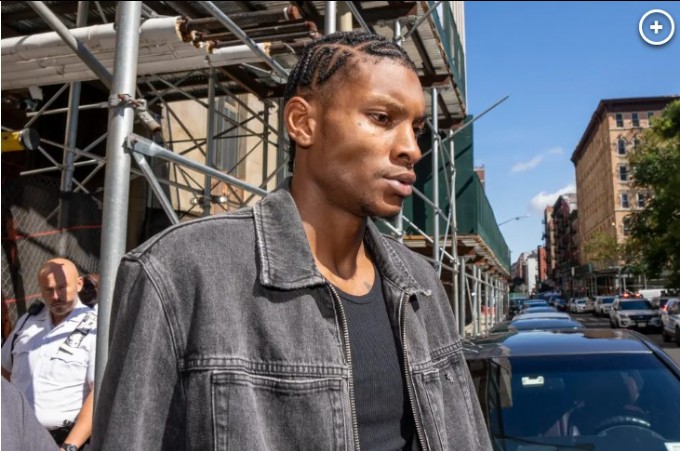 Porter, 23, stands accused of repeatedly punching his 26-year-old girlfriend and choking her until she had difficulty breathing, leaving her with visible injuries. The alleged assault was said to have taken place at the Millennium Hilton New York Hotel in Midtown in the early hours of Monday.

Gondrezick, a former WNBA player, managed to escape the room and was discovered by hotel staff in a bloodied and bruised state in the hallway. Police arrested Porter around 6:30 a.m. on Monday, charging him with assault and strangulation after responding to a 911 call regarding the incident.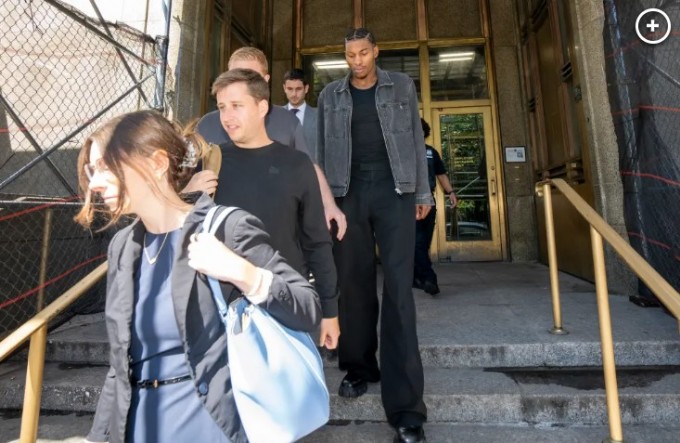 The criminal complaint reveals that Gondrezick reported Porter hitting her multiple times with a closed fist, resulting in a substantial gash above her right eye. He then allegedly squeezed her neck forcefully, leading to breathing difficulties, redness, bruising, and substantial pain.

Medical examinations at NYU Langone Medical Center later confirmed Gondrezick's fractured vertebra in her neck. Prosecutors had initially requested bail to be set at $100,000, citing previous alleged abuse incidents involving Porter and his access to firearms.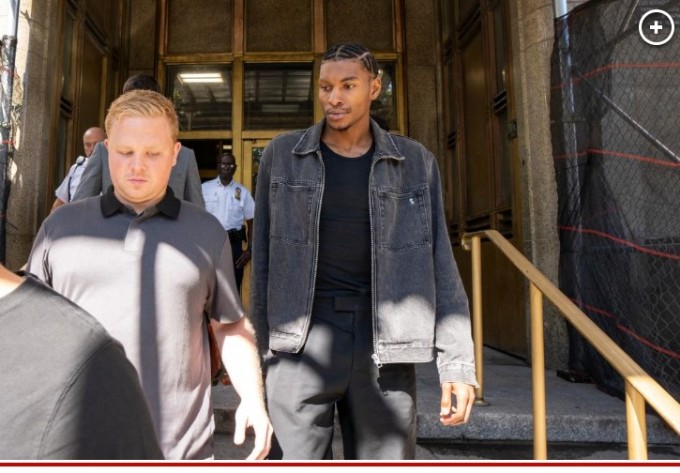 Porter, who holds a $63.4 million contract with the Rockets since 2022, had bail set at $75,000 by Judge Michael Ryan. A full temporary restraining order was also issued against him. Porter is scheduled to return to court on October 16.

The NBA spokesperson stated, "We are aware of the reports regarding Kevin Porter Jr. The league office is in contact with the Houston Rockets and in the process of gathering more information."

In response to the charges, Gondrezick's sister took to her Instagram Stories, warning Porter that he should "count [his] days" and threatening consequences for his alleged actions.

Porter has a history of outbursts and was previously transferred from Cleveland to Houston in January 2021 due to behavioral issues, including a heated confrontation and disruptive behavior in the locker room. He has also faced charges of improperly handling a firearm in a vehicle in Cleveland, although the case was later dropped.

In January 2022, Porter was involved in an altercation with then-Houston assistant coach John Lucas, where he reportedly threw an object during a halftime exchange.