'I'll be carried out on a stretcher!': Amanda Holden jokes she will NEVER leave BGT as she reflects on Bruno Tonioli 'feud' rumours
The presenter, 52, who has been on the ITV talent show for 17 years, told MailOnline her goal is to reach 18 years and jokingly said she never wants to leave.
In an exclusive interview, Amanda said: 'I'll probably be carried out on a stretcher. I mean I'm definitely doing one more year after this.
'If I do 18 years which is what it would be I will feel so privileged and lucky because it was never a job I expected to do this long.
Amanda went on to speak about new judge Bruno Tonioli, who has been full of energy during filming for the show.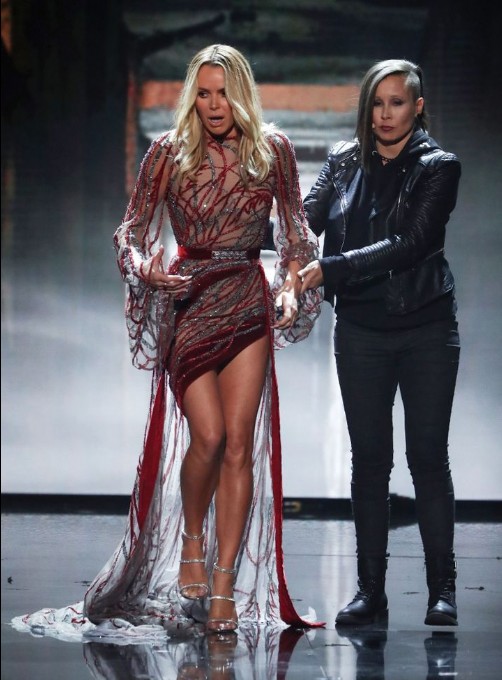 The former Strictly judge, 67, has joined the panel of the ITV talent competition as a replacement for comedian David, 51, who quit after 10 years on the show after he made 'disrespectful' comments about contestants from previous series.
Amanda explained: 'Obviously we have a new judge, Bruno. It was like dropping a berocca in some water and just watching it fizz.
She then squashed 'feud' rumours as she said: 'He'd never seen the show, so it was all new to him. It was nice seeing it through fresh eyes. I think he's really enjoyed it and we've tried to make him feel welcome and he did a good job.'
It comes weeks after Amanda and Alesha reportedly refused to sign contracts for the latest series of BGT.
The duo were said to be furious that new judge Bruno will see his new salary match their own - an estimated £850,000.
According to The Sun Amanda and Alesha sent the latest series into chaos with bosses scrambling to secure the TV favourites ahead of filming in London last month.
A source told the publication at the time: 'Amanda has been on BGT for 17 years, while Alesha is going into her eleventh year. They don't think it's fair a newcomer could walk into the show and be handed the same deal as them'.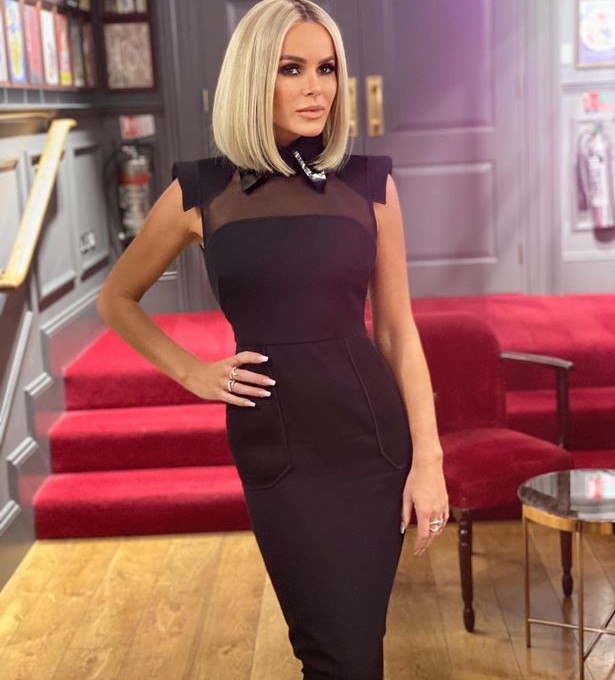 Going on to speak about what viewers can expect on this year's show, Amanda told MailOnline: 'There's been a lot of hilarity, a lot of people using their body parts to play instruments.
'We've had a lot of things you wouldn't normally think are entertaining and funnily enough, even Simon has enjoyed them, he wouldn't have three to four years ago.'
'We've had mountain bikers on stage, we've had people falling out of the sky so it's extraordinary! We've had a couple of things go wrong as you can expect, I can't even think about what genre is going to win.'
It comes after Simon Cowell was reportedly set on fire by Britain's Got Talent hopeful in terrifying stunt during London auditions last month.
The Mirror reported that lighter fluid was poured all over the hood, then his head was locked in a box which was opened at the front for the audience to see inside.
The magician then dropped a flame into the box and his entire head went up in flames, leaving the other judges and audience in shock.
Amanda previously said Bruno has 'broken every rule' so far on Britain's Got Talent.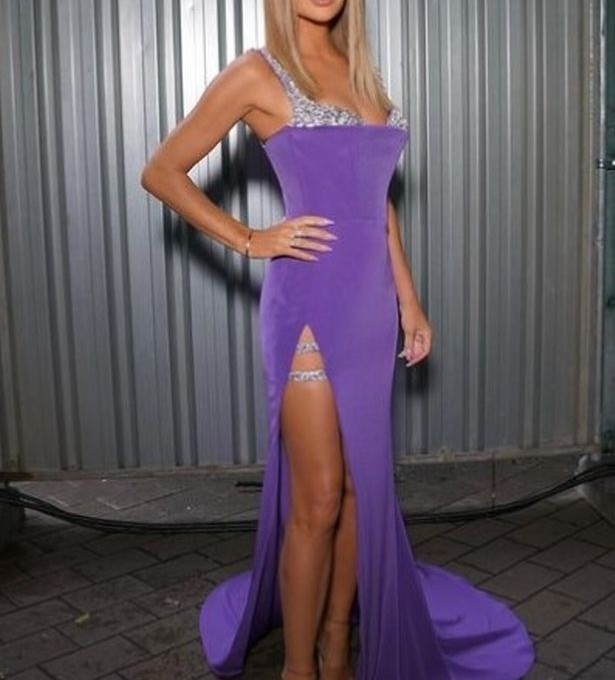 Bruno has been filming auditions alongside fellow panellists Amanda, Alesha Dixon, and Simon, who may need to 'throw out the rulebook' due to his antics.
Amanda told The Sun: 'He's a wonderful ball of energy and in a good way he's already broken every rule. So much so that Simon will probably have to throw out any rulebook this year.
'It's going to be a brilliant series. We've only filmed auditions in London so far but we can't wait to get to Manchester for the first time since the pandemic hit.'
The star also joked: 'My biggest piece of advice is if you're playing a musical instrument through an unusual body part, please make sure you go to the toilet first.'
Bruno reportedly recently threw Britain's Got Talent auditions into chaos when he pressed his Golden Buzzer twice before admitting he'd never watched the show.
The former Strictly judge has joined the panel of the ITV talent competition for as a replacement for comedian David, 51, who left after he made 'disrespectful' comments about contestants from previous series.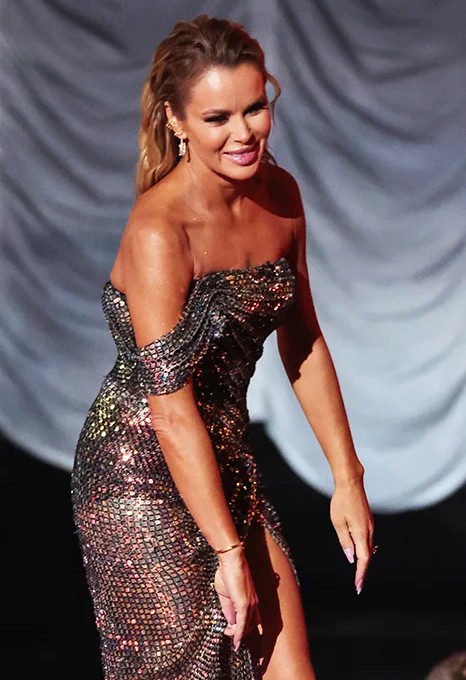 Professional dancer Bruno apparently did not realise that the Golden Buzzer, which automatically sends auditionees through to the live finals when pressed, could only be used once, and reacted when the audience began cheering for an impressive act.
Producers are said to have panicked after they were left with a decision of whether to send the hopeful through or cancel Bruno's second buzz.
The source said Bruno then admitted he had never actually watched Britain's Got Talent before, claiming he did not want to be influenced by the judging styles from previous series.
Luckily, the audience saw the funny side and Bruno is remaining on the panel as the new big money signing.