I've had gel manicures my whole life but now I can barely use my hands and my nails have peeled off
But after getting a fresh set in February, Lisa Dewey, 36, developed a series of life-changing reactions to polish that left her barely able to use her hands from the pain.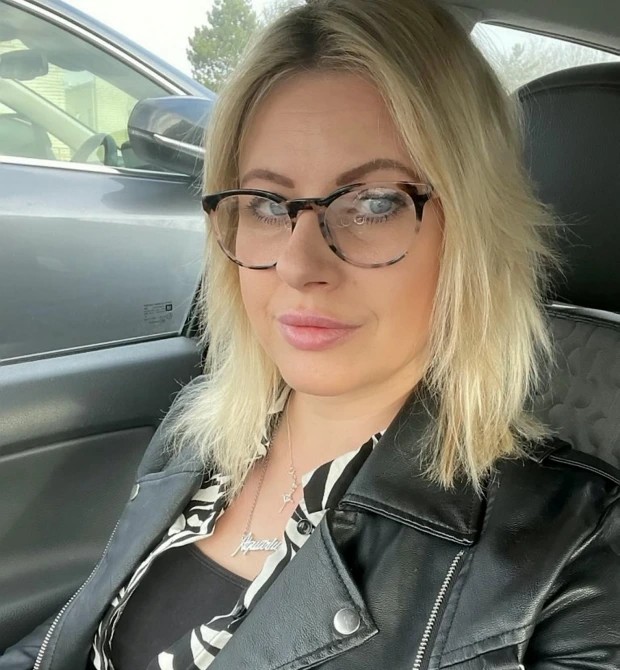 The NHS cleaner from Pattishall in Northamptonshire noticed that her nails became inflamed after a routine gel appointment earlier this year.
Lisa said: "I've been getting my nails done all my life for acrylics or gels.
"So when it first happened after a set of gels in February, I thought it was a bacterial infection."
Despite getting the same treatment she had been having for years, within a matter of days her nails began peeling up from the nail bed.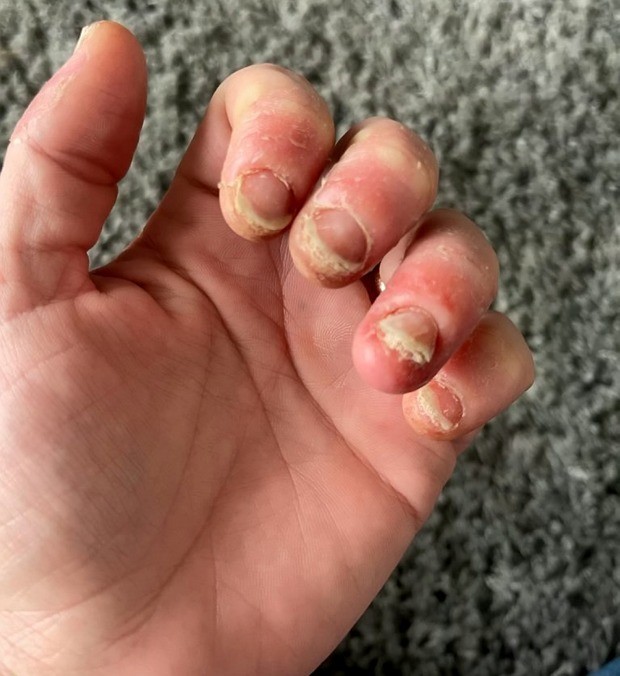 One even went purple - while the others became itchy and extremely sore.
She never suspected her manicure could be the problem and doctors prescribed her a round of antibiotics and steroid cream for what seemed to be an infection.
Lisa said: "It happened suddenly - I feared I might even lose a finger when it went purple around the nail.
"I feared it might be starved of oxygen - but it ended up being something completely different."
Lisa had the gels removed and took a break from nail products - and she thought her ordeal was over.
But getting a set of acrylic nails put on last month, the mum-of-two found was left in pain again.
Once more, her nails became "very aggravated" and she could barely move her hands due to the pain.
The NHS cleaner struggled to wash her daughter's hair, do up a seatbelt, hold a pen and wash up.
Now, despite years of nail treatments with no issues, she can never again have gel or acrylic and thinks she's developed an allergy.
Lisa said: "When I had them done again recently - this time acrylics - the same thing happened.
"Now my skin is like paper tearing away from my fingers and I can barely move my hands from the pain.
"It has knocked my confidence so much too - it's so embarrassing and I'm always hiding my hands away."
She has recently been prescribed a different round of medication to treat her.
Lisa explained that being a mum to a young daughter poses issues.
Her hand and nail pain makes everyday tasks tough and she is constantly having to ask for help from husband Lee, 45.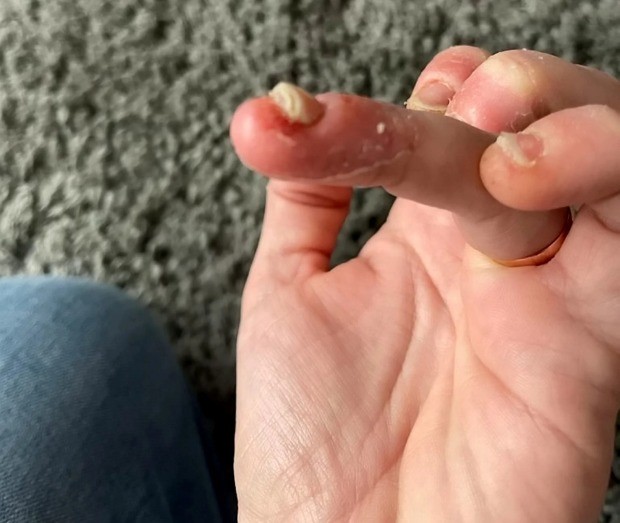 She said: "Washing my daughter's hair is hard because you have to bend your fingers.
"Even strapping her in the car - if I catch my finger on the belt, I jolt from the pain because the skin is raw.
"It gets so aggravated but wearing gloves doesn't even help because sweaty hands aggravate it too.
"Anything scented or fragranced makes it worse - I can't put a conditioning treatment or mousse in my hair.
Now Lisa has vowed to stay away from nail products for good - and warned others.
She added: "People can get their nails done for years with no issues until one day it hits them.
"I am going on holiday in August and I was booked to get my hands and toes done. Now I'm not getting them done.
"This has knocked my confidence so much - I don't normally care what people think of me, but now I hide my hands away.
"It's just embarrassing to have hands like this - there's a coronation party this week, and if my hands aren't better, I won't be going.
"I just want to do my bit in trying to get the word out that things might not be as good as they seem."
Lisa's ordeal comes after a recent warning from dermatologists that popular nail gel polishes are causing an increase in the number of people developing "life-changing" allergies that could prevent them from having certain operations.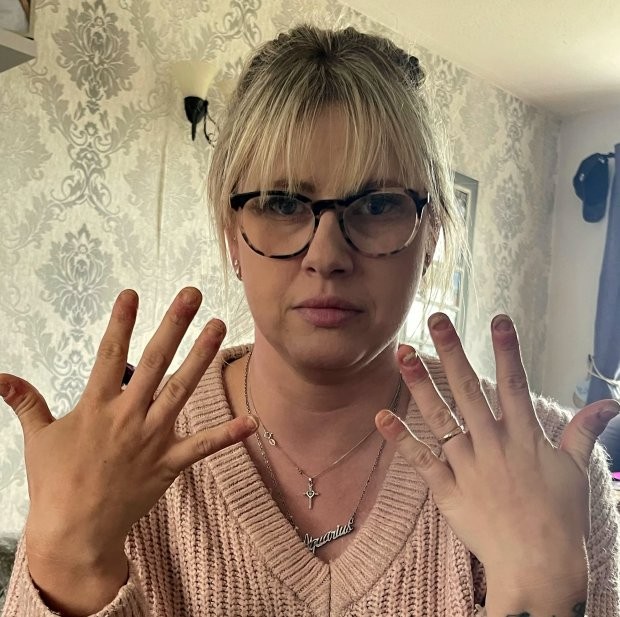 Experts warned that chemicals in nail gel polishes, which are methacrylates, can seep into the skin and cause an allergic reaction.
Symptoms of such a reaction include nails becoming loosened from the nail bed and the skin around the nails developing a severe rash.
This is more likely when people apply them themselves or if a beautician has had insufficient training.
In March, a nail technician from London recounted being rushed to A&E after suffering from severe blisters and swelling following a gel manicure.
Dr Deirdre Buckle, a consultant dermatologist from the British Association of Dermatologists, said: "Some people may have problems with dental treatments — that would be things like white fillings, which can contain related chemicals   or the cement in hip replacements and knee replacements.
Dr Buckley explained how you can take steps to minimise the risk of developing a serious allergic reaction.