'Inside Jeff Bezos' $500 Million Mega Yacht 'Koru': A Closer Look at the Ultimate Luxury Experience'
In a move that surprises no one, Jeff Bezos, the 59-year-old Amazon founder, has spared no expense in acquiring his colossal mega yacht worth an astonishing $500 million. Since its purchase, Bezos and his girlfriend, Lauren Sanchez, have been embarking on luxurious island-hopping adventures aboard the massive 417-foot vessel, which Bezos affectionately named Koru.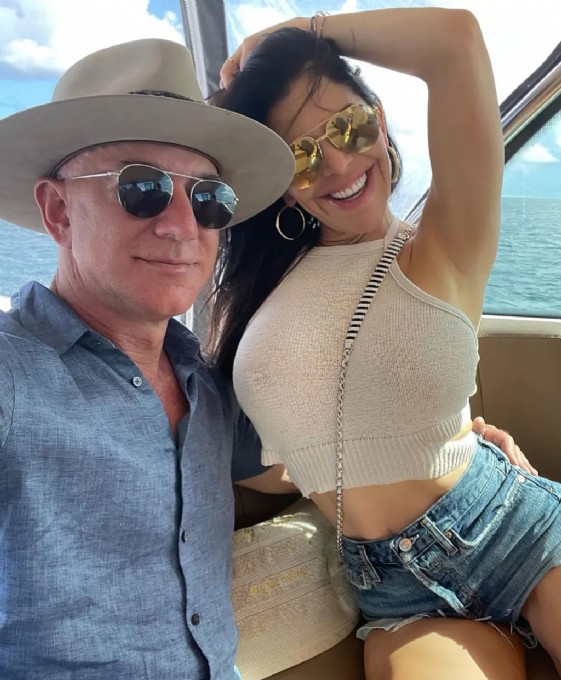 What sets Koru apart is its attention to detail, including a wooden figurehead adorning the yacht's nose, bearing a striking resemblance to Sanchez herself. This symbolic sculpture holds great significance for the couple, who have been dating since 2019. Bezos has even shared photos of Koru on his Instagram account, demonstrating their connection to the Māori word "koru," which represents a loop often found on silver necklaces and symbolizes new beginnings.
Bezos welcomed the new year by hosting a lavish yacht party, sharing a carousel of snapshots on social media. In his post, the multi-billionaire emphasized the importance of personal growth, renewal, and cherishing every moment of life, both positive and negative.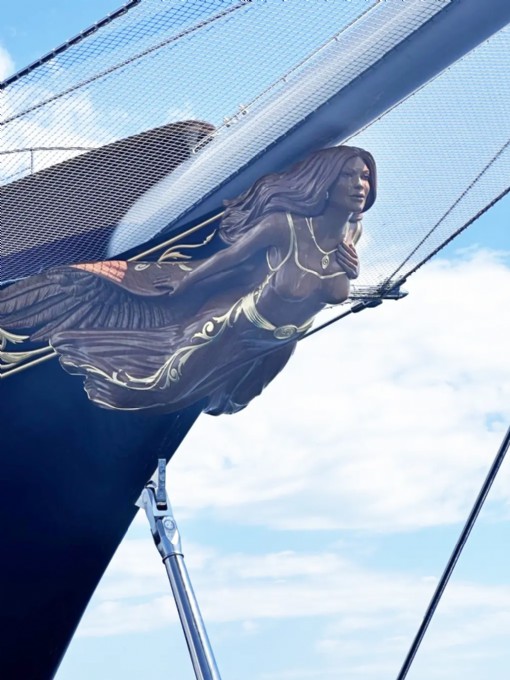 Koru boasts three majestic masts and three expansive decks, with one featuring a sprawling swimming pool, according to Boat International. With a yearly operating cost of approximately $25 million, the yacht can accommodate up to 18 guests and requires a crew of 40 sailors. Additionally, a 250-foot support vessel accompanies Koru, complete with a helicopter landing pad for Bezos or his celebrity guests. This auxiliary yacht is expected to be equipped with an assortment of luxury vehicles, jet skis, and speedboats, providing endless entertainment options.
Koru joins Bezos and Sanchez's impressive collection of super-yachts, helicopters, and planes, showcasing their affinity for the high life. The acquisition of this mega boat caused controversy last year when reports surfaced that Dutch officials considered dismantling the historic Koningshaven Bridge to allow passage for the yacht. However, following strong opposition from residents and local leaders, officials deemed the plan impractical and relocated the vessel, without its masts, to another shipyard in a nearby town.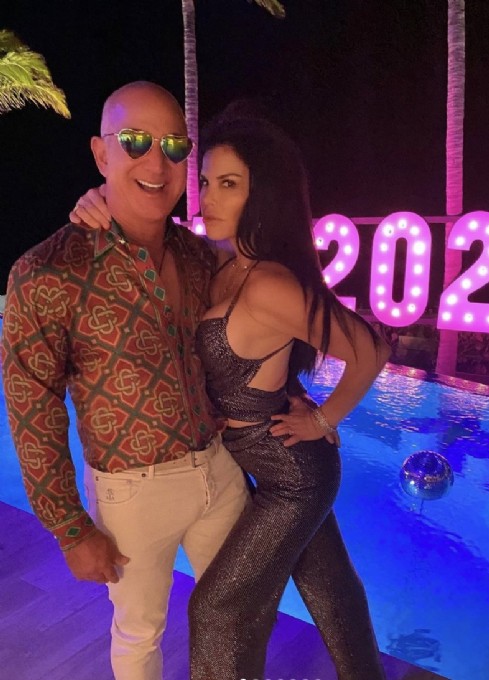 As Jeff Bezos continues to indulge in his opulent maritime lifestyle, the world eagerly awaits glimpses of the breathtaking adventures that lie ahead aboard the magnificent Koru.